Religion-based crimes have only risen sharply in India since independence. A rise in hate crimes has been recorded against Muslims in India in recent years, and some fear that the world's largest democracy is becoming dangerously intolerant under the Hindu nationalist Bharatiya Janata Party (BJP).
In a recent horrific incident, a group of Hindu extremists lynched yet another Muslim but this time an elderly man. Not only did they brutally beat him with a stick but also cut his beard with scissors and forced him to shave the rest. The incident took place in India's Uttar Pradesh's Mathura district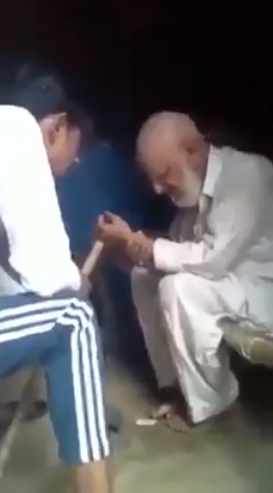 Taking to Twitter, the activist against Islamophobia, CJ Werleman shared a video of the crime scene. "An elderly Muslim man in Uttar Pradesh was lynched by a Hindutva mob before being viciously assaulted and forced to shave off his beard," he wrote.
A video so atrocious, appalling, and heartbreaking – it will make your guts shrink, twist, and turn – till you starting wondering, do they even have a heart? One can only imagine the monstrous and sinister nature of the assaulters.
Take a look at the video!
WARNING: Some viewers may find the content of this video disturbing. Viewer discretion is advised.
As of now, there no further details of the incident.
It is pertinent to mention that such incidents take place on daily basis in various states of India. Over the past couple of years in India, there has been a series of violent attacks on minorities, especially Muslims. Videos of the Indian mob brutally beating Muslims often go viral on social media, making our guts wrench, twist, and turn every now and then.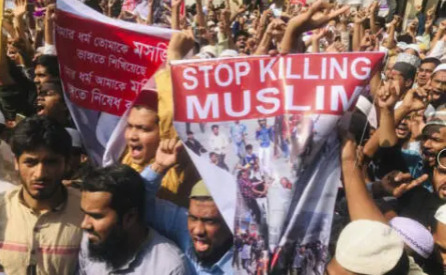 A similar video has again come to the limelight previously wherein an Indian man beats a Muslim man. The video showed the accused picking him by his collar and throwing him on the ground. Voices of other men, probably recording the video can also be heard. They curse the victim and forced him to chant anti-Pakistan slogans.
Last week, another Muslim boy was brutally beaten by a group of Hindu extremists in Uttar Pradesh's Mathura district after he refused to chant 'Jai Shri Ram'. The horrific incident came into the limelight after a video of the boy surfaced on social media. Four other Muslims were also reportedly injured.
What do you think of this story? Let us know in the comments section below.