India cannot take anything lightly or in a positive way whenever the content or statement is related to Muslims. Recently one of the biggest stars of Bollywood King Khan Shahrukh Khan praised Pathaans as his new upcoming film "Pathaan" is about to release.
Indian fans and extremists went crazy. They were like how can he praise Pathaans and things got out of hand. Indian people cannot tolerate anything related to Muslims and especially to Pakistan.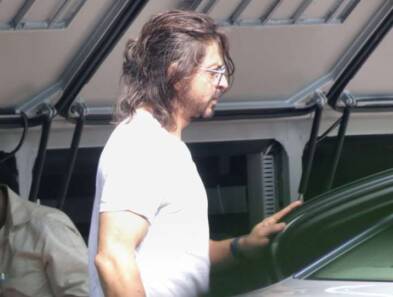 That's not the first time any Bollywood celebrity has spoken something good or praised about Muslims. Even some of them have even praised Pakistan too, which got them in big trouble.
Shahrukh Khan didn't even say anything, it's just the title that the extremists exaggerating. He just promoted his movie which is sort of normal in every manner, and after all, his very own father was also a Pathaan.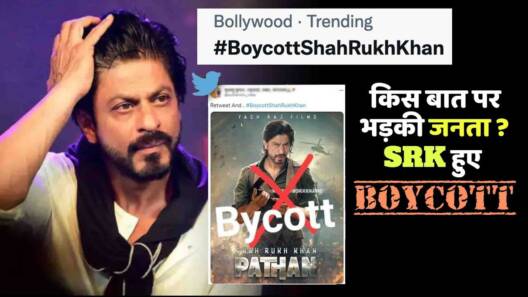 Soon after Pathaan movie's little promotion began Indian fans started a new campaign with the hashtag which is trending on the internet by the way #BoycottShahrukhKhan.
#BoycottShahrukhKhan For Praising Pathaan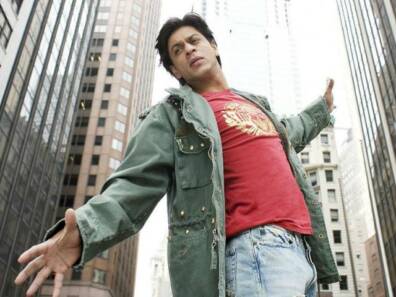 Shahrukh Khan is a megastar, the heartthrob of every girl in the world. His romance is famous not only in India but across the border too. But recently after getting so much love from his people, a whole new tsunami headed towards King Khan with the hate on social media.
Netizens went bananas over Shahrukh Khan praising Pathaans for his movie and they are questioning why King Khan is praising the movie in India.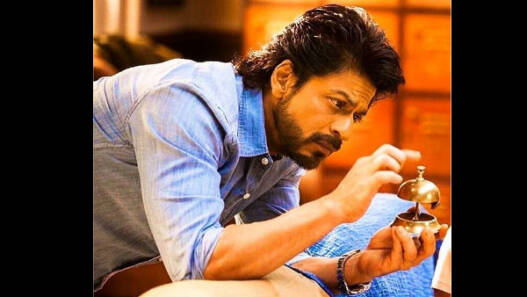 Indian people are having a major issue with the name of the movie and why Shahrukh Khan so eagerly promoting it with good words.
Things went way out of hand when one of the Twitteratis shared an old picture of Shahrukh Khan and Pakistani Prime Minister Imran Khan having chat together and alleging him to be a supporter of the "enemy" nation.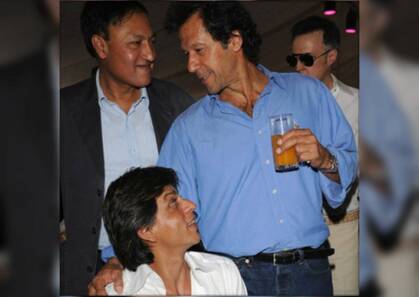 According to the Indian fans, they don't want anything related to Muslims to be touched by Bollywood, relating to that extremist comments and tweets veteran Naseeruddin Shah has spoken recently in his interview where he pointed out how the Government forcing Bollywood directors to make propaganda movies.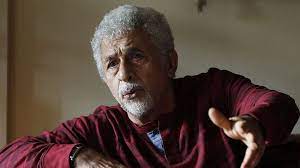 Twitter is filled with hate and such ridiculous tweets which makes no sense except extremism. It looks like Indians cannot take anything lightly, if the movie name doesn't go with their heroes and portrays Muslims they raise their voice against it.
Twitteratis Hatred Against Shahrukh Khan
One of the fans said, "Every time Bollywood make a movie against our Indian culture and insult Indian culture? All these should be boycotted. #BoycottShahRukhKhan."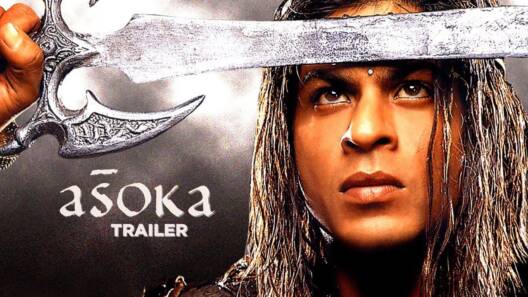 One of the Twitter users Axay Kumar said, "SRK show our Hindu king asoka in a bad light… Where Ajay Devgn and Akshay Kumar making movies on Tanhaji and Prithviraj Chauhan he is making a movie on Pathaan…I mean it's a spy action movie so why don't they give him a Hindu name, Why praising Pathaan in India."
#WeLoveShahrukhKhan Real Fans Came
There are many more, but don't think Shahrukh Khan is alone and doesn't have many supporters. Soon #BoycottShahrukhKhan trending, King Khan's real fans came on board with the new hashtag #WeLoveShahrukhKhan and saying SRK Pride Of India.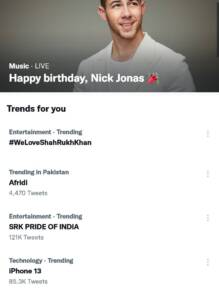 After getting so much hate from the Indian extremists, real SRK fans came out to defend their romance king and supported him highlighting his achievements.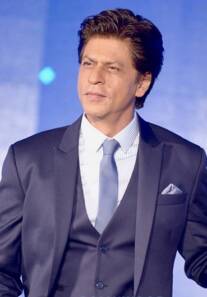 Shahrukh Khan's return to Bollywood after a long gap, some of his real fans are waiting for Pathaan, but it looks like the way Indians reacting to the title producers might change it.
That's not the first time, Indian producers have done it Dharma Productions film Ae Dil Hai Mushkil in which Pakistani actor Fawad Khan also stared, before ban the Pakistani actor movement in India the first poster of the movie included him.
But soon after the movie was released, they had removed Fawad Khan from the poster because of government threats. But now will Pathaan's producer come under pressure and change the name?
What do you think of the story? Tell us in the comments section below.