Indians aren't leaving any opportunity to humiliate Muslims and sabotage their characters. That's what they have been doing for the past decades. The majority of Muslims live in India, but still, they don't get equal rights and respect.
Since Narender Modi's government came, Muslims faced hard times than ever. They were tortured, forced, and beaten badly on so many levels.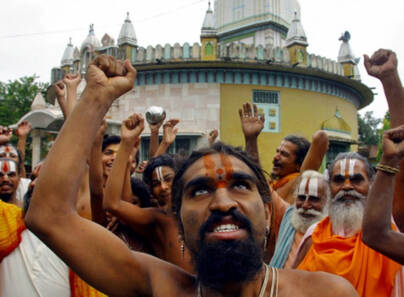 They don't even leave women and children too. They also had to face those situations where Indian extremists force them to do such stuff against their will.
There are so many incidents that it's hard to recall it, people even couldn't digest and no one raises the voice against it. Recently another horrifying and unethical incident took place by the Indian extremist who forced a woman to remove her burqa.
Indian Men Asked Muslim Woman To Remove Burqa & Hijab
The incident took place in Madhya Pradesh's Bhopal where some Indian extremist men sort of harassed an innocent Muslim woman and forcefully asked her to remove her burqa.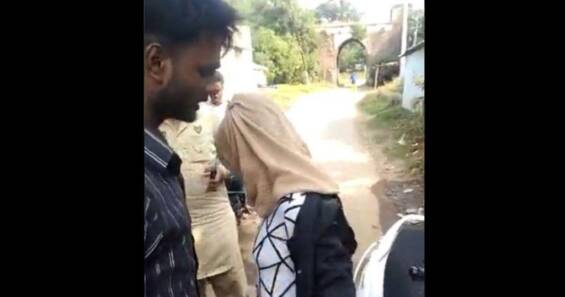 Those men even made a video of the whole incident which was uploaded on social media and went viral. One of the members of the extremist mob said, "Take the burqa off, you are giving a bad name to the nation."
Then they didn't stop there, mob member asked her to remove the niqab as well in which her accompanied man protested against it.
"You have to take the niqab off as well," the member of the mob could be heard saying.
Soon the video was uploaded on social media, as per the report the viral video drew widespread criticism on social media, while two men were reportedly let off by the police after receiving a warning.
Till now there's no case filed against the incident yet.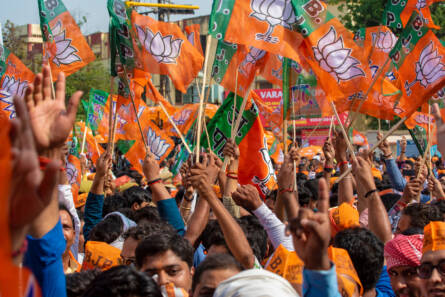 This whole act shows, that how Indian extremists torture Muslims and they don't even care whom they are talking to.
That's not the first time that any Indian mob did such stuff. Religious-based crimes raised since the BJP government was established in India.
A few months back in India's Uttar Pradesh's Mathura district an incident took place where an extremist mob attacked an elderly Muslim man who was beaten and shaved his beard.
What do you think of the story? Tell us in the comments section below.