Tabdeeli aa nahi rahi, Tabdeeli agae hai!!!!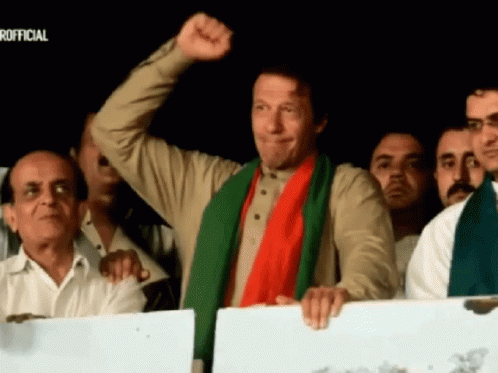 Aaand YES! Tabdeeli is here and all of us are going crazy! The excitement and happiness is everywhere and we are loving it. As soon as the election results were announced with PTI winning, there were smiles and celebrations all around and we could already feel tabdeeli in the air!
As catchy as PTI's song was, one could not stop dancing to the tune. And let's take the opportunity to enjoy it,
At the same time, we cannot ignore other parties campaign songs, the tunes were upbeat and full of excitement, and yes they can be applauded for their efforts! Let's go through them!
PPP
https://www.youtube.com/watch?v=k5xe1y6dFgg
PML-N
PSP
The celebrations took place all around the world, be it London, Canada or Dubai. Our fellow Pakistani's who were sad that they couldn't vote did not let go of these celebrations. From dancing around and singing to patriotic songs, they were all boosted with patriotic energy and enchanting Naya Pakistan it was all over Facebook, Instagram, and Television.
However, the video from a dance club in Dubai came as a surprise where PTI's song was played and everyone danced to it. The song was dedicated to all the Pakistani's while congratulating them for Naya Pakistan and people went crazy dancing around to the chants of Tabdeeli in the song. One can easily feel the adrenaline rush and enjoy the energy, and why not, we deserve it!
Here we go, time to get up and dance! The following video was recorded at a club in DUBAIII for all the Pakistanis!
And these comments made our day!
Awesome!
So much love!
Happpiness!
And then some people added humor!
HAHAHAHA!
THIS IS HILARIOUS!
With tabdeeli in the air, we pray that we all remain united and happy over the years to come!
Lastly, Pakistan Zindabad!