On Friday India reported 332,730 new cases of coronavirus, setting a world record for a second day running. Deaths reportedly numbered 2,263 in 24 hours. Amidst the tornado of deaths, an Indian cop officer urged to request all Muslims to pray to Allah in Ramadan to ward off and end the deadly COVID-19 pandemic.
India's healthcare system is buckling as a record surge in coronavirus cases puts pressure on hospital beds and drains oxygen supplies. Families plead for their desperately ill relatives, with some patients left untreated for hours. Meanwhile, crematoriums are organizing mass funeral pyres.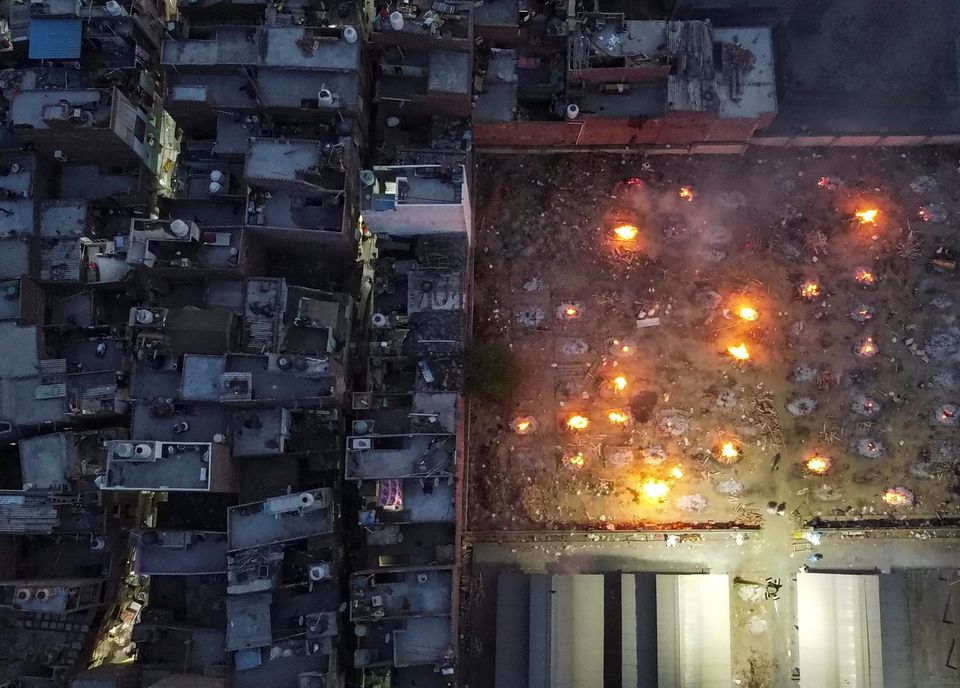 A video of a Mumbai police officer speaking to the public over loudspeakers surfaced on social networking sites on Friday. The Indian cop began by congratulating the Muslims on the arrival of the holy month Ramadan, subsequently, he requested them to pray to Allah for an end to COVID-19 pandemic.
The police officer expressed that the prayers offered in Taraweeh are accepted and also heard quickly. He thereby requested the Muslim community to pray to eliminate the deadly virus.
Have a look at it!
Coverage by Indian media showed heart-wrenching scenes of COVID-19 patients facing trouble breathing queuing on stretchers outside health facilities, waiting to be treated, or allow inside hospitals to run at full capacity. Several patients died outside hospitals without getting an opportunity to get treated.
Edhi Foundation on Friday offered a fleet of 50 ambulances and services of its staff to India in a bid to manage the country's coronavirus situation, which is turning worse with each passing day.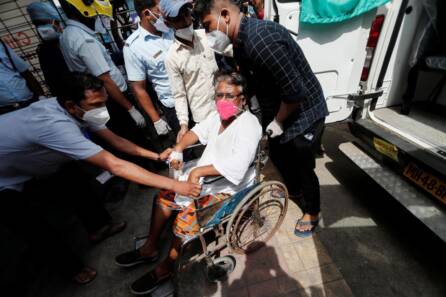 Edhi's offer to help sought Modi's help in gaining permission to enter India and coordination with local authorities. However, there was no immediate response from the Indian government. It is unclear whether the proposal would carry weight. Earlier this week, Pakistan banned travelers from India due to fears over widespread coronavirus infection.
To prevent the same from happening in Pakistan, Prime Minister Imran Khan deployed the army into cities yesterday. To assist in enforcing coronavirus public safety restrictions to contain the pandemic outbreak. In addition, he warned the country may soon be facing a health crisis similar to that of neighboring India unless the current tide of infections reverses.
Meanwhile, India's nemesis Pakistan has been sending love and prayer for its neighboring country. In Pakistan, social media users have also come together in solidarity. Moreover, they call for the government of PM Khan to help India in its catastrophe.
What do you think of this story? Let us know in the comments section below.