Security forces claimed they killed three alleged militants in an overnight gunbattle in Indian-occupied Kashmir's (IOK) main city, Srinagar, on Wednesday. However, the families of the dead men said they were innocent civilians.
The encounter took place overnight at a house in Srinagar's HMT area. Indian forces said they killed one early morning. Reportedly, they shot the other two dead a few hours later.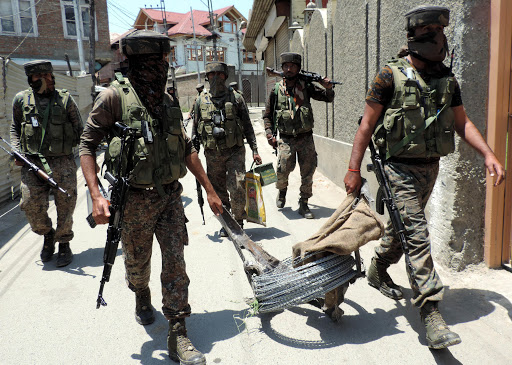 The three identified as 25-year-old Zubair Ahmad from Shopian, and 22-year-old Aijaz Ganai, and 16-year-old Athar Mushtaq from Pulwama.
The three had traveled from their towns to Srinagar on Tuesday to complete applications at Kashmir University.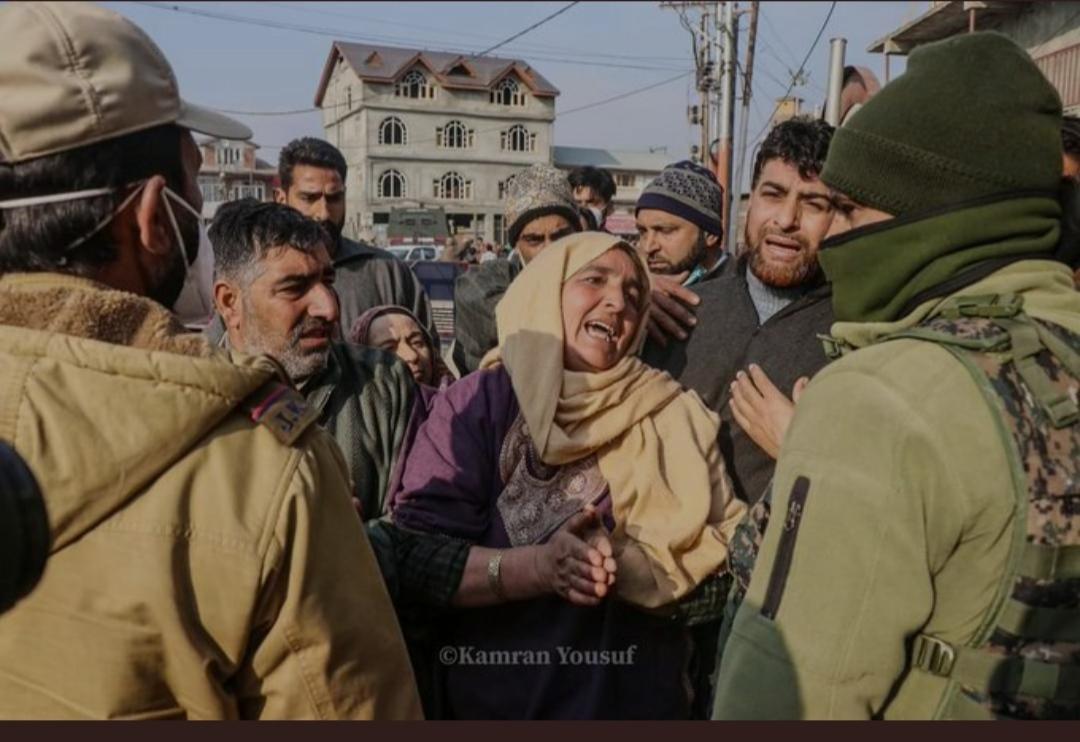 Bashir Ahmad Ganai, the grandfather of 25-year-old Aijaz, who was killed in the protracted firefight in Srinagar, told reporters his grandson was not a militant.
"He was a student. Why did they kill him?" he said at a protest by family members outside a police office.
Athar, 16, who was also shot dead, had left home on Tuesday to fill in an academic form, his sister Rifat Wani said.
A spokesperson for the Indian Army declined to comment, referring the matter to the police.
None of them had anything to do with the militants
Families of the deceased claimed they had no links with any militant groups. In fact, one of them, they said, was the son of a police constable. While another had two family members in the police.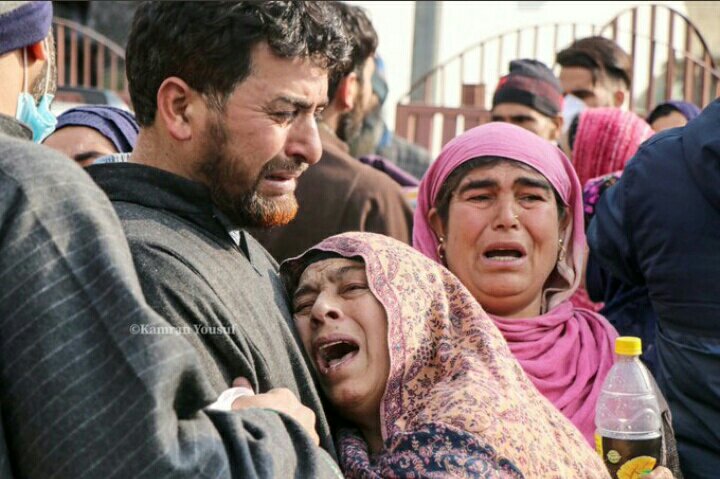 Poor families of those killed say that their loved ones have been killed in a "staged encounter", and passed off as terrorists. One of them is a Class 11 student, the family said.
'Srinagar Fake Encounter' trends on Twitter
The Srinagar encounter took place just four days after Indian police in IOK filed charges against an army officer and a civilian for allegedly killing three Kashmir laborers. Also, for planting weapons to pass them off as militants, in a rare accusation of the military fighting an insurgency in the region.
The three laborers were killed in July after what the Indian army had initially said was a gun battle that started after militants fired at security forces in Amshipora village of Shopian district.
India continues to violate human rights in IOK. Both Pakistan and Indian hold parts of Kashmir. Meanwhile, fake encounters are frequent in IOK where Indian forces kill young and old Kashmiri men, terming them as terrorists.
What do you think of this story? Let us know in the comments section below.