The Indian Army on Friday "specifically targeted" and fires a vehicle carrying two officers of the UN Military Observer Group in India and Pakistan (UNMOGIP) from across the Line of Control (LoC).
As it appears, the incident comes as relations between the two South Asian nuclear powers remain tense with Indian troops routinely targeting Pakistan Army positions and civilian areas in the region.
According to the reports, soon after the attack on the UN vehicle, the Pakistan Army evacuated the UN personnel to the UNMOGIP field station in Rawalakot. The vehicle sustained damage in the attack but the occupants remained unhurt.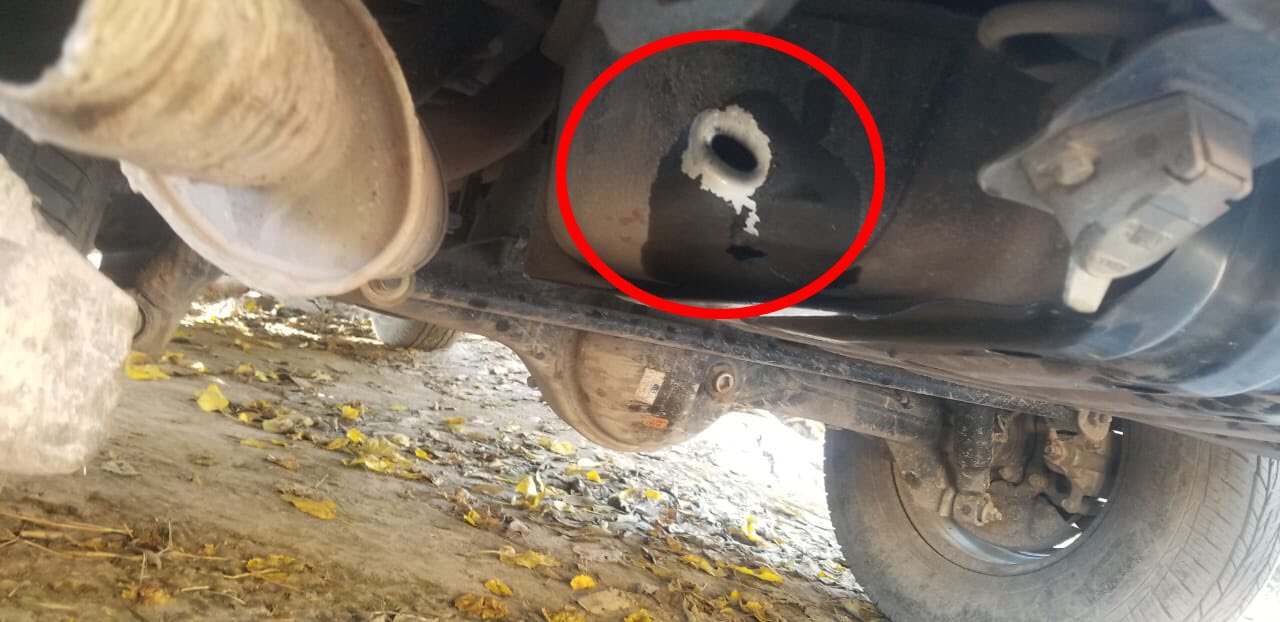 The incident occurred at around 10:45 am when Indian border forces resorted to "unprovoked firing" in the Chirikot sector in Azad Jammu and Kashmir along the LoC, FO spokesperson Zahid Hafeez Chaudhri told a weekly press briefing.
Reportedly, the UN officers in a vehicle were on their way to Polas village to meet with the victims of Indian ceasefire violations when they came under fire by Indian Army from across the LoC. The military's media wing stated that UN vehicle is clearly recognizable, even from long distances "due to their distinct make and type and clearly visible markings".
In a series of tweets, the Inter-Services Public Relations (ISPR) said that "UN vehicles are clearly recognizable even from long distances due to their distinct make and type and clearly visible markings." Further added that while the vehicle was damaged, the two observers "luckily remained unharmed" and were evacuated to Rawalakot.
A new low for the Indian Army!
In addition to this, the ISPR also shared pictures of the UN vehicle targeted by Indian troops with bullet holes visible. The military said such an illegal and unlawful act, against UN personnel, is against all established international norms.
More so, it signifies "mal-intent of Indian Army to target not only innocent civilians residing along the Line of Control but UN Peace Keepers as well. It is indeed a new low for the Indian Army."
According to highly credible sources, the Foreign Office (FO), while condemning the incident, said India must follow the 2003 Ceasefire Understanding in letter and spirit.
Spokesperson Chaudhri has also urged to UN observer group deployed along the disputed border to play its mandated role as per the United Nations Security Council (UNSC) resolutions.
Indian army opening fire on Pakistani soldiers guarding the LoC is nothing new. Just earlier this month, Pakistan put its troops along the border with India on 'high alert' after intelligence indicated that India could mount a misadventure or surgical strike to take the spotlight off the ongoing mammoth farmers' protest in the country.
What do you think of this story? Let us know in the comments section below.