In a surreal turn of events, the Indian police claim to have seized a balloon in the shape of an aircraft bearing the name of the Pakistan International Airlines (PIA). Reportedly, it was found in Sotra Chak village of Hiranagar sector in Indian Illegally Occupied Jammu and Kashmir (IIOJK).
The seizure of the PIA balloon was reported by the Asian News International (ANI), an Indian news agency, on Twitter. According to ANI, the balloon was found on Tuesday evening.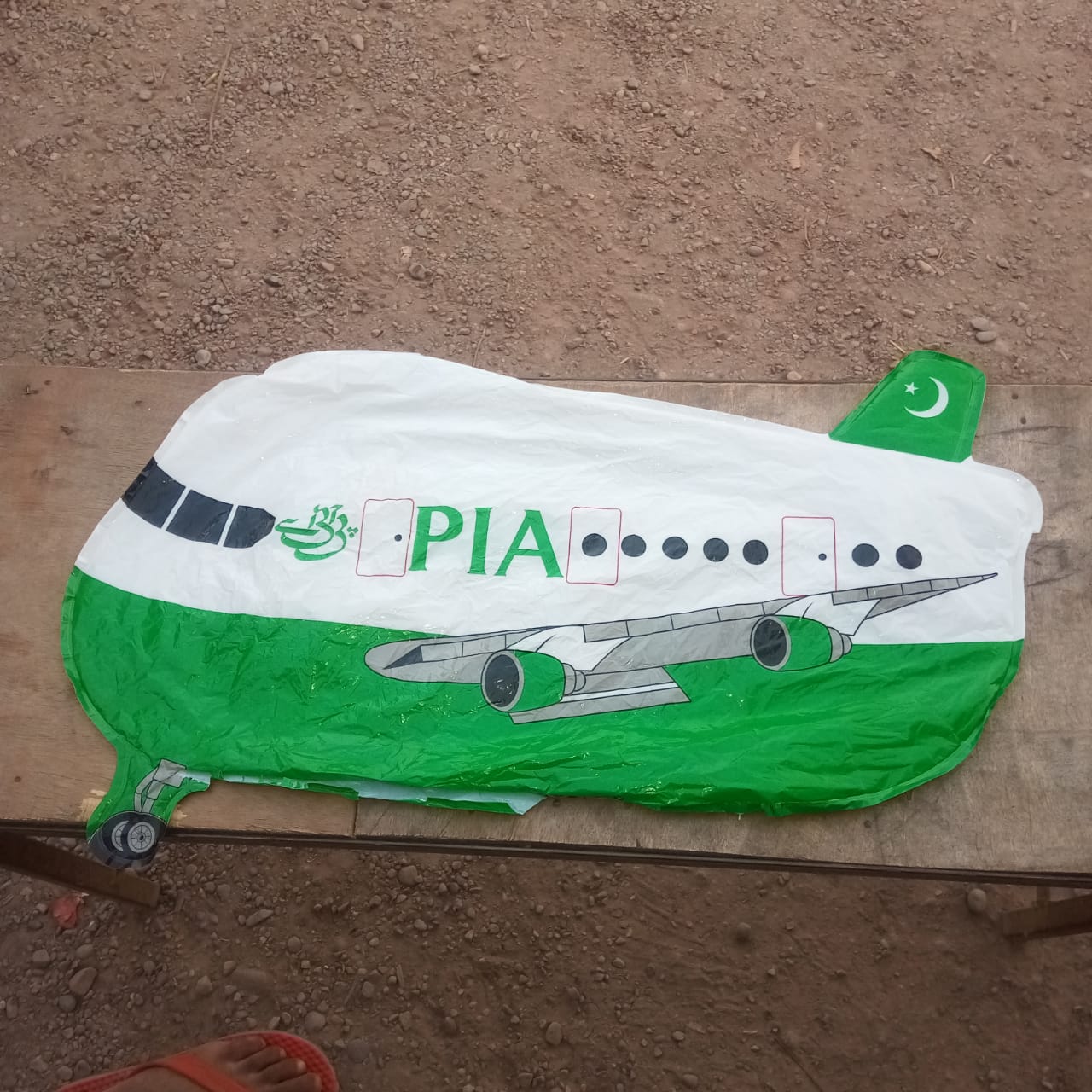 The news agency stated that the residents of the area informed the police about the balloon after spotting it in the area. It reported that the Indian police reached the spot after receiving the news. And so, seized the balloon. It further added that investigations were underway into the matter.
As it appears, the balloon featured name, logo and colors of Pakistan's national flag-carrier. Ever since the reports of its investigation emerged, the Twittersphere seems to be having a field day.
Well, it all began when the Pakistani comedian Ali Gul Pir asked to 'free the balloon'.
Here comes more!
Where is the lie?
Looks like the cat is out of the bag!
LOL! Has it though?
Uh-oh do we sense some secondhand embarrassment here?
Well, it seems as though the Indian government and security forces are very scared of anything that is related to Pakistan. It was in May 2015, that a 'spy' pigeon was arrested in India to be in relation to Pakistani intelligence. Subsequently, it created an uproar in the Indian media against Pakistan sending pigeons to spy.
But wait… this is not the first time Indians spotted some floating balloon 'in relation to Pakistan' in their country. It is pertinent to mention that a few years back, the security agencies in the country took some Pakistani balloons under custody for investigation.
Apparently, a farmer found those balloons floating around in Pathankot with Quaid-e-Azam's picture printed. More so, it had 'I love Pakistan' written on it. The security forces even investigated the matter.
However, this is nothing new. Its an old habit of the Indian media to embarrass itself. The Indian media's whole business is spun around hate politics and sensationalism. Hence, they grab hold of literally anything remotely related to Pakistan and turn it into juicy hate news!
Remember the time when India abuzz with the rumors of civil war in Karachi? LOL! They certainly know how to spice up and cook up the news!
What do you think of this story? Let us know in the comments section below.