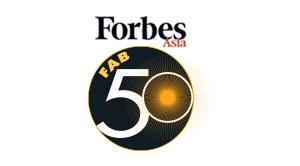 Our neighbor, India, has been growing remarkably in many developmental fields and this time it shines bright on the Forbes's list released recently.
India stands second to China for being home to 'world's next growth engines' on the honour roll of fabulous 50 public companies in Asia Pacific.
India remains to be consistent with having 12 companies to its name like the previous year however, still behind China which has been topping the list for the past three years.
However, one has to acknowledge India for being one of the most densely populated countries with immense stable growth.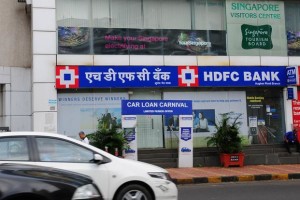 Asian Paints, HDFC Bank, Lupin, Axis Bank, Mahindra and Mahindra, Sun Pharma, Tata Motors and TCS are to name a few of those Indian tigers listed on the Forbes's list.
It is definitely remarkable how HDFC Bank has been on the list 5 times unlike any other company ever since Forbes's started its compilation.
However, an Indian conglomerate like ITC failed to make it to the list this year but India's largest IT Company, TCS, has been on the list seven times with Tech Mahindra made its debut due to its booming profits.
It has also been forecasted that TCS will be making 70% of its profits outside of USA which it was previously dependent upon. In this shrinking world of technological advancements, it is not surprising how technology companies are dominating the list from other countries like Hong Kong, Japan, Australia, Malaysia, etc.
Second dominant sector remains to be the consumer durable industry with seven companies as the middle class from Asia and China generates an increasing demand. However, Oil and Gas companies have just one new representative as they have a long way to go.
India being the second most mentioned country on the list has achieved the status of being able to run self sufficient businesses which are not burdened by loans or poor performances.