Two teenage sisters from Azad Jammu and Kashmir (AJK) who had strayed into occupied Kashmir allegedly after a domestic squabble were repatriated by Indian authorities on Monday.
The Indian media on Sunday reported that two young girls from AJK inadvertently entered their side of the Line of Control (LoC) in the Poonch sector. Subsequently, the Indian army detained them.
In a video clip shared by Indian officials on social media, one of the girls said, among other things, that they had "lost their way" and landed across the divide.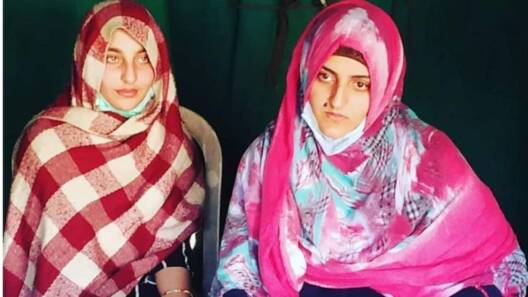 According to official sources, the father of the girls who worked as a butcher in town had died around six months ago. Ever since, his family, comprising two wives and eight children, was facing hardships. Allegedly, both girls had left their home after a domestic squabble.
The Indian military deported two sisters from AJK who inadvertently crossed the LOC on December 6. After the necessary action, the sisters were handed over to the Pakistan Army and the civil administration of Pakistan-administered Kashmir. In addition to this, the Indian Army also gave gifts to the two sisters.
Laiba & Sana stand with Pak-India civilian and army officials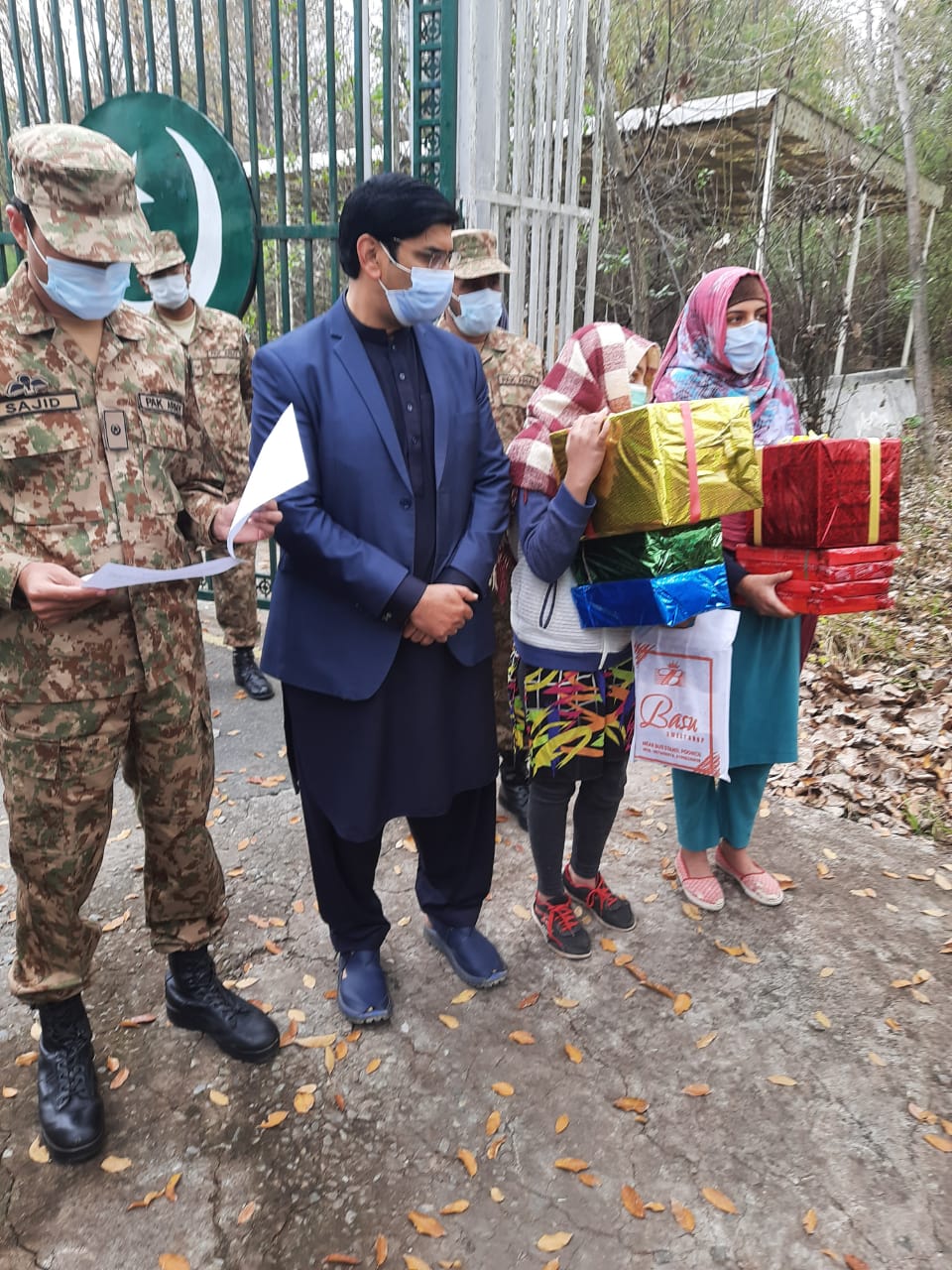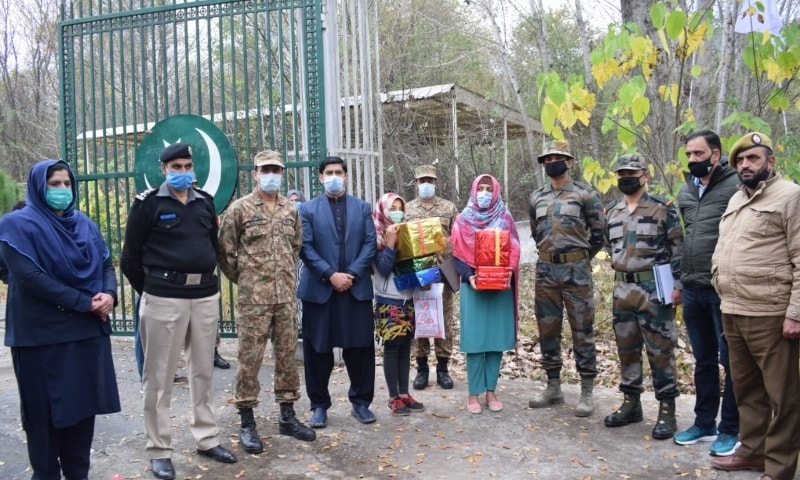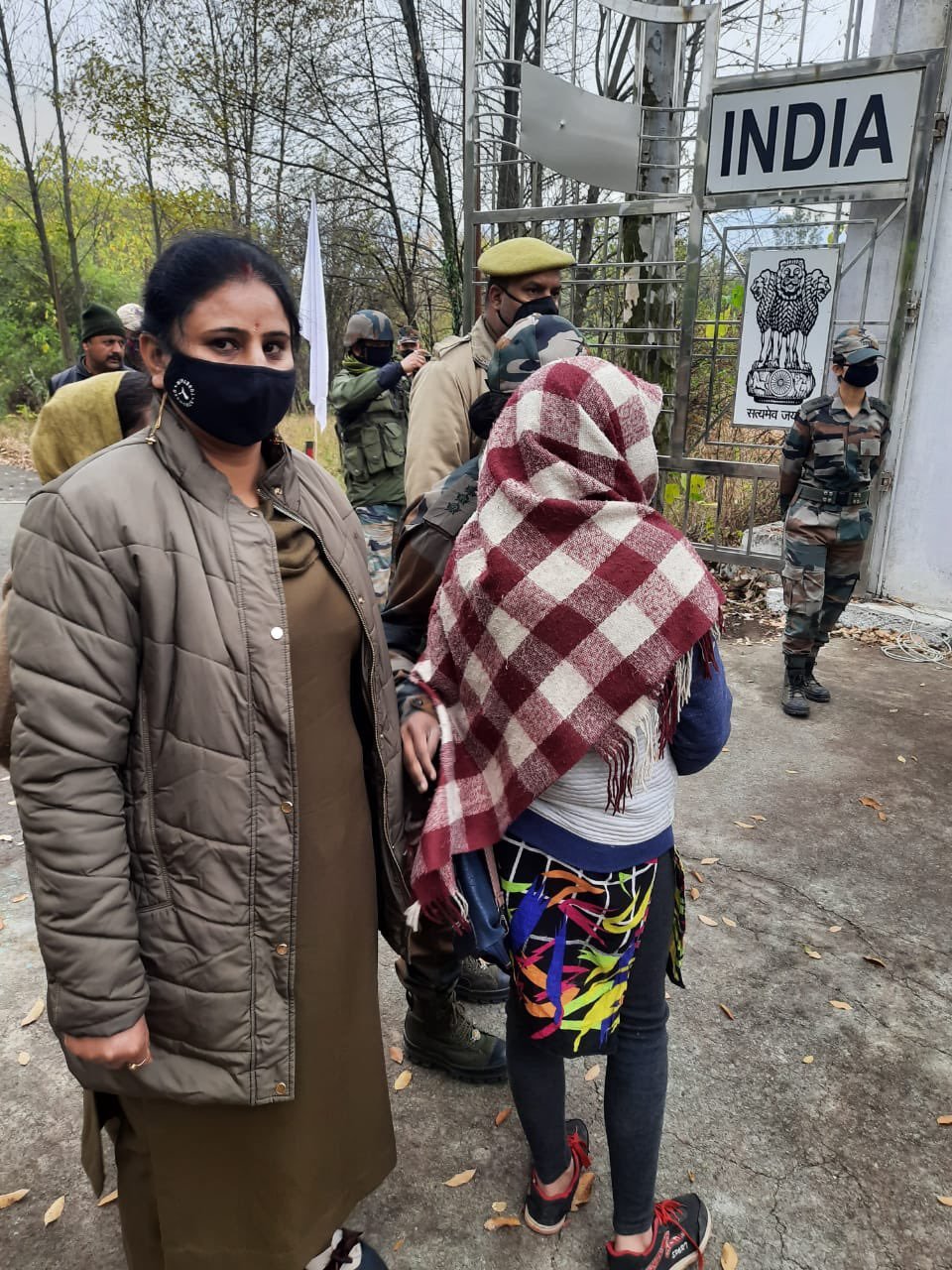 A brief statement issued by the Indian Army said, "17-year-old Laiba Zubair and 13-year-old Sana Zubair from AJK, residents of Abbaspur Tehsil Kahuta, were sent back through the Chakan Da Bagh crossing point in Poonch."
The Indian Army also released a short video of Laiba. In the video, she said "We went astray from our place and reached the LoC and crossed the border. The Indian army caught us and then interrogated us. We thought they might kill us, but they treated us very well."
"The Indian army fed us. We also thought that maybe they won't let us go back now but they are sending us back so soon. The people here are also very nice."
Watch the video here
It must be noted that since 1990, dozens of people have crossed the LoC by mistake. They reportedly disappeared from the LoC. However, many of them were killed while the others remained held in Indian jails. Therefore, the immediate release of the two sisters caused a state of shock on social media. The girls were not expected to return.
Thank God the young girls are back in their homes contrary to widespread fears. Earlier, the Pakistan Army also did a major gesture of kindness by returning an Indian soldier safe and sound to India.
What do you think of this story? Let us know in the comments section below.