It is a known fact that Indian government does not leave any opportunity to defame Pakistan. In particular, they are infamous for creating a propaganda against Pakistan's security forces.
This includes the Pakistani armed forces and Inter-Services Intelligence (ISI). The Indian Army has now alleged that some of the men from ISI may have sneaked into its forces. WOW!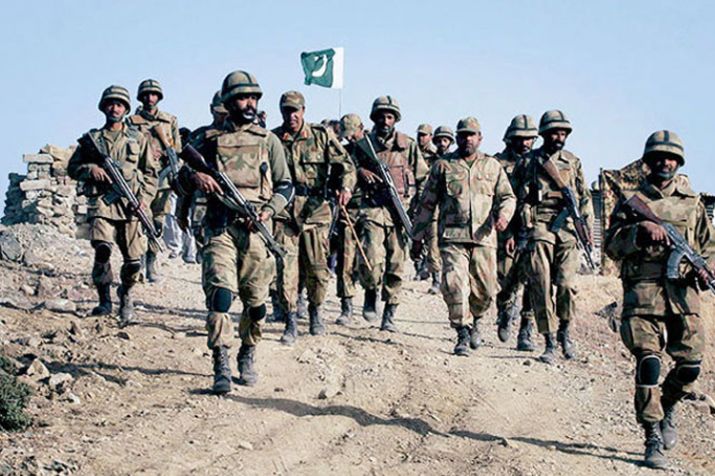 A joint group of Military Intelligence (MI) and Uttar Pradesh (UP) Police on Wednesday unearthed a racket. This included an ex-serviceman, two policemen and 5 others. They allegedly helped a few youngsters land jobs in the military on pretend paperwork in the final two years.
According to Times of India (TOI), the investigators also suspect that Pakistan's spy agency ISI or another anti-nationwide force could sneak their males into the military through use of this racket. Police have now also arrested the retired soldier, one of the policemen and three others to this point.
At a press conference attended by senior police and a representative of the MI, the overall number of individuals that were able to get the job in the army through the racket was put at 21.
The DIG of Bareilly range, Rajesh Pandey gave provided details in an interview to TOI. He said, "I have ordered re-verification of all the successful candidates in Bareilly, Pilibhit, Budaun, and Shahjahanpur. We have also asked the IB and other security agencies to join the investigation. I am monitoring the case and coordinating with all the agencies."
The accused were arrested from a rented apartment in Banda area, Shahjahanpur. They were later identified as Suresh Som, 55, Hukum Singh, Paramveer Singh, Mukesh Kumar and Manveer Singh.
Netizens troll India Army for accusing ISI
Pakistani social media users trolled Indian Army on Twitter for accusing ISI. Many Pakistani social media users also praised their armed forces for gracefully handling this accuse.
This is not the first time that India has made a claim against Pakistan without any concrete evidence. Rather, Indian media has a history of ruining facts and spreading fake news.
In October 2020, Indian media made a fake claim of a civil war in Pakistan. The Indian made the fake claim amidst the leave submission controversy surrounding the Sindh police.
Nearly 13 top-ranking officers of the Sindh Police decided to go on leave. This was to protest the scandal involving the arrest of Safdar. However, the Indian media did not miss the chance to make baseless claims. As a result, they created a delusion that Karachi is facing a 'civil war' like situation.
Also in October, Pakistan's Science and Technology Minister Fawad Chaudhry also slammed Indian Media for twisting his words.
What do you think of this story? Let us know in the comments section below!