The ancient Bilal Mosque in the city of Faridabad in the Indian state of Haryana was declared illegal and now India demolishes it. Pakistan on Tuesday condemned the demolition as a "violation of the human rights" of India's Muslim minority.
They razed the mosque to the ground. The Indian Supreme Court ordered the demolition of the encroachments on forest land in Faridabad's Khori Gaon village, sources said.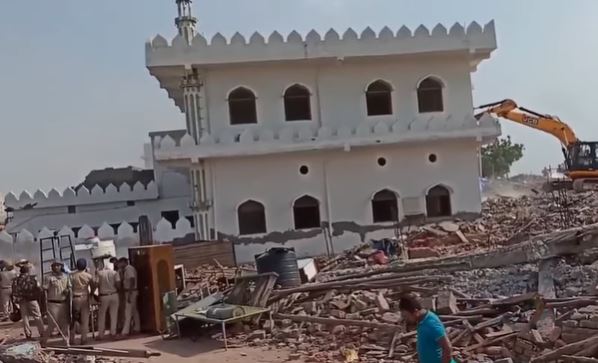 The court issued the order to the Municipal Corporation of Faridabad (MCF) last year on February 19. According to the village residents, state and municipal authorities have punished the poor swiftly. However, they spared the rich who have built farmhouses and commercial structures on forest land.
A decision by the Indian SC on July 24, 2021, forced the city's municipal authority to complete encroachment demolitions within four weeks. It ensured to leave no illegal structures standing on forest land.
A video circulating on social media shows how India demolishes the ancient Bilal Mosque in Haryana.
Take a loot at it
Pakistan condemns the demolition of Bilal mosque
"Pakistan strongly condemns the unjust demolition of the ancient Bilal Mosque in BJP-ruled Haryana by Indian authorities in consort with the pliant judiciary under the BJP-RSS regime," Pakistan Foreign Office Spokesperson Asim Iftikhar Ahmad said.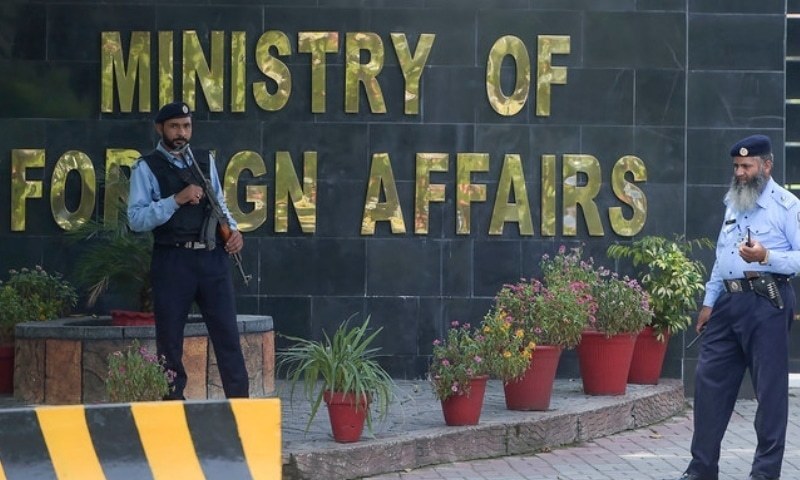 The statement said that the "Hindutva-driven BJP-RSS combine's perpetual targeting of Muslim places of worship" is an "indelible stain on the so-called largest democracy".
Pakistan urges the international community to take action
The FO recalled that the Indian Supreme Court's approval of the construction of Ram Mandir on the site of the historic Babri Masjid. The Hindu extremists destroyed it in 1992 in a controversial judgment in November 2019.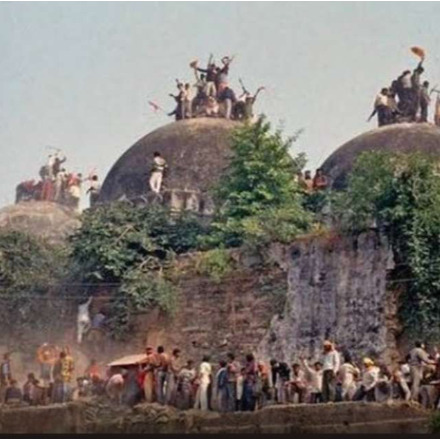 "The Indian judiciary was also culpable in acquitting the criminals who had organized the destruction of the Babri Masjid in the public glare," the FO added. They attacked Muslims and their places of worship "with state complicity". During anti-Muslim pogroms in Gujarat in 2002 and in Delhi in February 2020, according to the FO.
The FO urged the world to "hold India accountable for systemic and blatant human rights violations of minorities, particularly Muslims".
"We call upon India to ensure safety, security, and well-being of its minorities, including Muslims and their places of worship and cultural sites," the statement said.
Earlier this month, a mob stormed a Hindu temple in Bhong town of Punjab's Rahim Yar Khan district. They damaged the idols and burned down the temple's main door in the attack. Moreover, men armed with sticks shouted slogans in the temple and smashed the idols into pieces.
Story Courtesy: Dawn/Correspondent
What do you think of this story? Let us know in the comments section below.