Indian entertainment industry somehow never hesitates to plagiarize Pakistani content. Yes, they are back at it again. But this time they ripped off the hit Pakistani drama serial Mere Paas Tum Ho.
We all know how old the practice of copying our content is in India. Although inspiration and imitation continue to be debated, the striking similarity is enough to prove that it is an exact copy.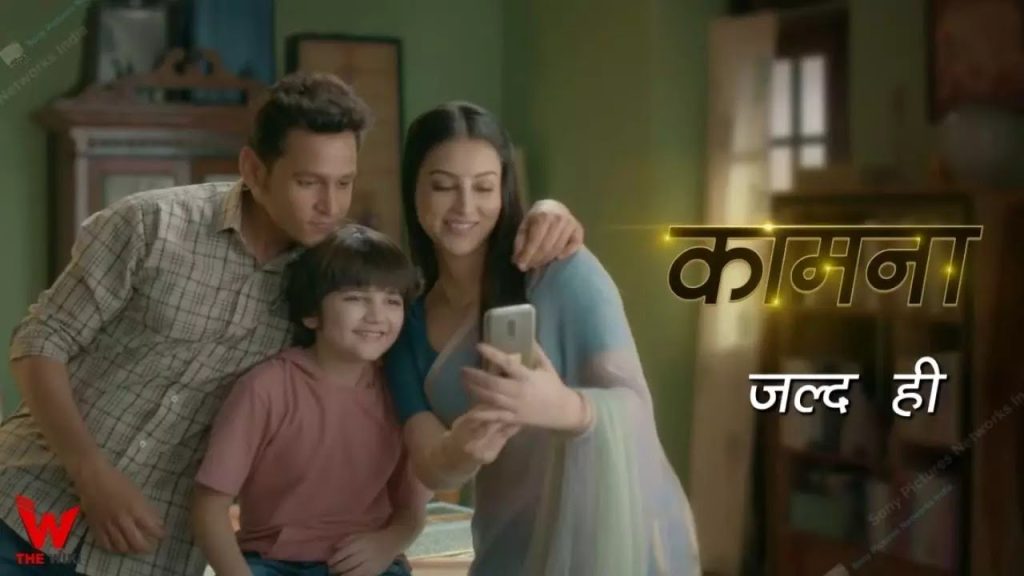 From dramas and films to songs and trailers, the Indian entertainment industry has attempted to copy the original works of others several times.
In its latest attempt to plagiarize, Indian television has attempted to recreate Pakistan's blockbuster serial Meray Paas Tum Ho. The duplicate Indian drama is titled 'Kaamna' and will be aired on Sony TV.
The television channel took to Instagram to share the teasers of the upcoming drama, which looked like an exact copy of Mere Paas Tum Ho.
The promo of the drama serial showcases a young and demanding wife of a devoted husband, who compiles long wish lists. On the other hand, the husband reiterates that money is not essential for a good life, but peace is more important.
The upcoming Indian drama's star couple features a very Danish and Mehwish (from Mere Paas Tum Ho) dynamic.
Have a look at the teaser:
Also, check out the teaser of Mere Paas Tum Ho:
Several Pakistani social media users, as well as Indians, have called out Sony TV for creating a blatant copy of the drama Mere Paas Tum Ho.
Netizens call out the plagiarism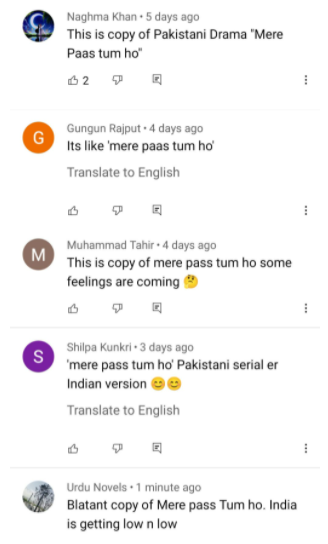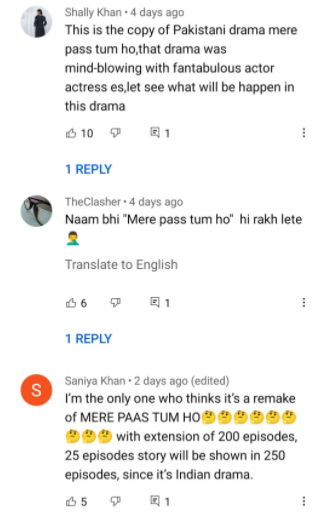 It is pertinent to mention that the Indian entertainment industry has previously attempted to copy many Pakistani drama serials. These include Dhoop Kinaray, Nadaaniyan, and Humsafar.
They are known for deliberately ripping off plots and stories from other entertainment industries. Be it a song, drama, or an entire film's plot, they just recreate existing works that have a distinct following.
Just recently, the Indian singer Dhvani Bhanushali released a new song called Mehendi on which appeared to be a rip-off of Umair Jaswal's iconic song Gagar.
Another Indian singer copied a Pakistani song only a month before that. Brham Darya released his music video titled Mood Happy. It was a perfect copy of Pakistani musician Shani Arshad's video for his song Ki Jana. The video is a frame-by-frame copy of the Pakistani music video.
What do you think of this story? Let us know in the comments section below.