Disclaimer*: The articles shared under 'Your Voice' section are sent to us by contributors and we neither confirm nor deny the authenticity of any facts stated below. Parhlo will not be liable for any false, inaccurate, inappropriate or incomplete information presented on the website. Read our disclaimer.
For any country worldwide the day of independence has a significant value. It's a day to remember how against all odds their ancestors managed to gain the right to live a free, dignified and honorable life.
In Pakistan, the Independence Day is observed on 14th of August every year. On 14th August 1947 families have torn apart, people were murdered, kidnapped and poisoned. Many never saw their loved ones ever again. Their wealth was gone and they gained a new identity "Pakistan" and for them, that was worth every other thing they had. That generation saw with their eyes the agony and was always thankful to Allah Almighty for the blessing of freedom.
In the 70 years journey Pakistan underwent tragic wars that changed its geography.  The political turmoil, economic crisis, terrorism and natural calamities added friction to its development speed. But one way or the other different segments of the society kept on pushing the country towards a developed and prosperous Pakistan.
I always felt very optimistic about the future of Pakistan and its youth. With more and more awareness, youth development programs, improved health care, and advanced education systems in place Pakistani youth is ready for a takeoff. But there are many who are still unprivileged. Here is why;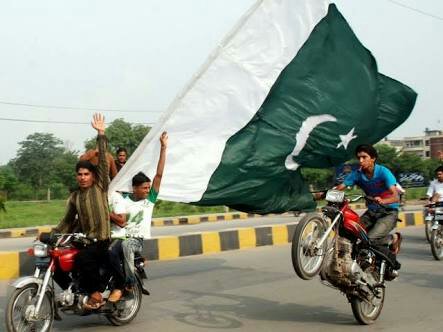 14th August is fast approaching. Almost all buildings, cars, houses and markets are hosting national flags to celebrate the Independence Day. There are countless roadside stalls that are selling flags, Independence day badges, firecrackers etc with an overwhelming number of customers. The stall owners are so deeply engaged with the buyers. I managed to speak to a 10-year-old boy Salman who happens to run a roadside stall.
So, I asked Salman about his routine and he replied with a smile, I work. It's quite hard to control your emotions when you see a 10-year-old mentioning work as a routine than school or books. When I asked him, why don't you go to school? He smiled but said nothing.
It's always been very hard for me talking to someone especially a kid that is so unprivileged. Furthermore, upon asking how many family members are they? He replied we are six family members. When I asked him about the earnings from the roadside stall he said from all the purity of his heart" main paise ami ko de do ga" ( I will give the warning to my mother)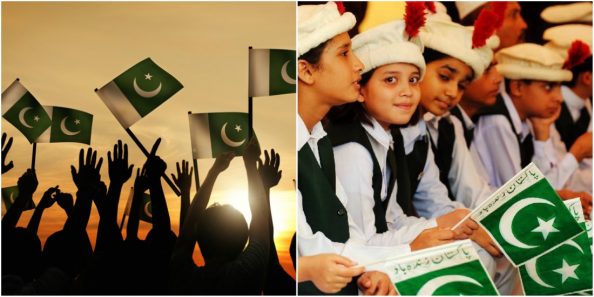 Then he told me he is also preparing to celebrate the Independence Day. His father promised to take them to a park. I said, Salman, though you are very young but do you know why we celebrate 14th of August? He quickly replied Pakistan got the freedom that day. Quaid-e-Azam "bohat achay thay" (Quaid-e-Azam was a very good person). Out of curiosity, I asked you don't go to school so how do know about the father of the nation. Salman replied, My cousin told me so, he goes to the school and then teaches me when he comes back from the school.
I thought it's enough discussion for the day and let Salman resume his duty on the road side stall. When he asked me that he wants to study. I happily offered him a place to study at my institution without paying a single penny. The very next day Salman with his mother and sisters were waiting in the admission room of my educational institution. He approached me and said, "Shoaib bhai hum admission kay liye aaya hain" (we are here for admission).
As promised I admitted them to the school. Tonight I am satisfied and happy that I played my part for a prosperous Pakistan and will continue to do so… We all need to focus on two aspects of our youth and these are education and poverty. One Salman will help another Salman and one generation will support another making the bond between us and willing to help each other stronger than ever before.
Happy Independence Day and Long Live Pakistan