Maya Ali is one of the most versatile actors in our entertainment industry. The fashionista always stands out with her impeccable acting skills, her beauty, and style. The diva was recently spotted in a mayoun photoshoot. Could she be getting hitched?
Ali is not only gorgeous but also knows well how to dress up elegantly. Her decency is mainly the reason she is an all-time favorite.
The stunning actor has always been known for her innocent characters since her Durr-e-Shahwar days back in 2012. By the passing time, the actress groomed herself a lot with her sassy fashion sense and fitness journey. On the work front, Ali has been highly praised for her performance in the drama serial Pehli Si Muhabbat. She won the Most Stylish Actor Film awards at the much talked about Hum Style Awards 2021.
Ali recently launched her own namesake clothing brand called MAYA prêt-a-porter. Well, looks like the Parey Hut Love star recently modeled for her own clothing brand. In a recent photoshoot, Ali looked absolutely stunning in a yellow outfit from her own line.
Have a look at these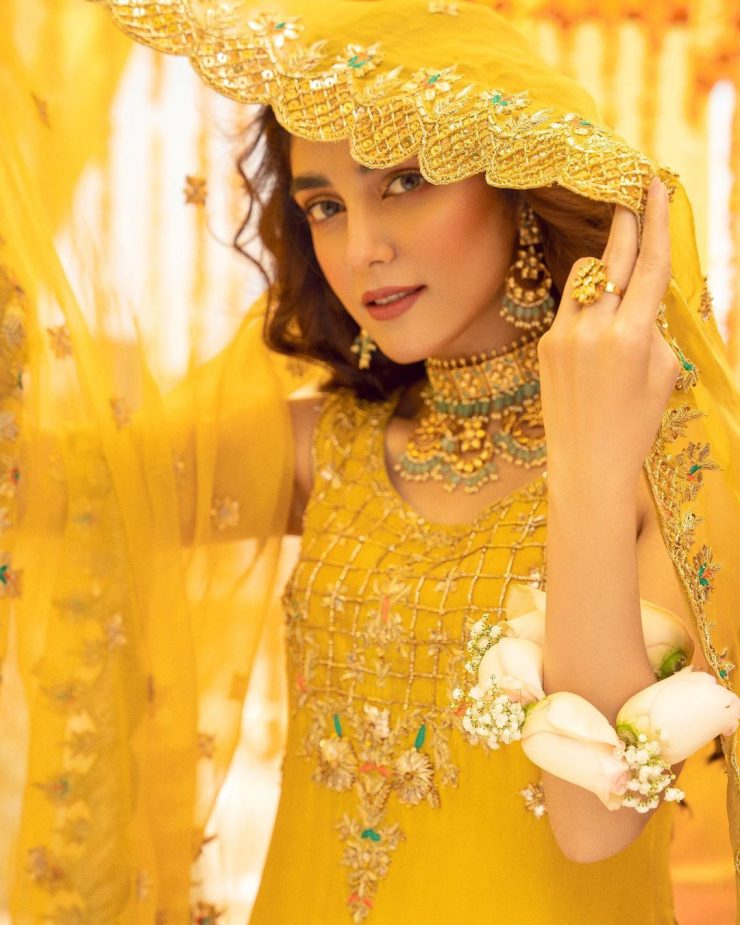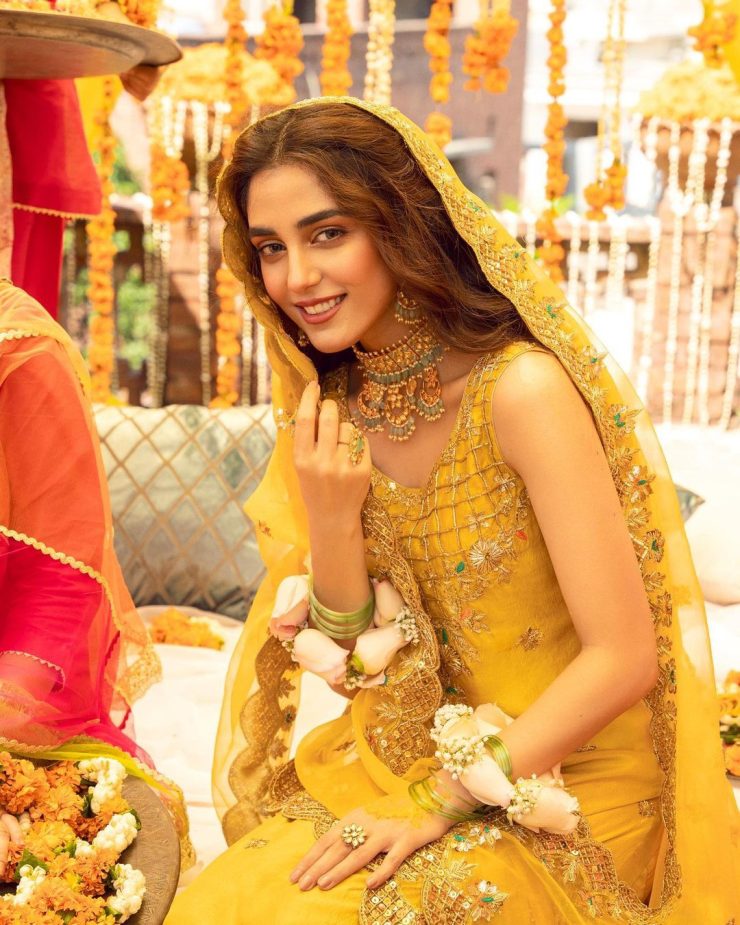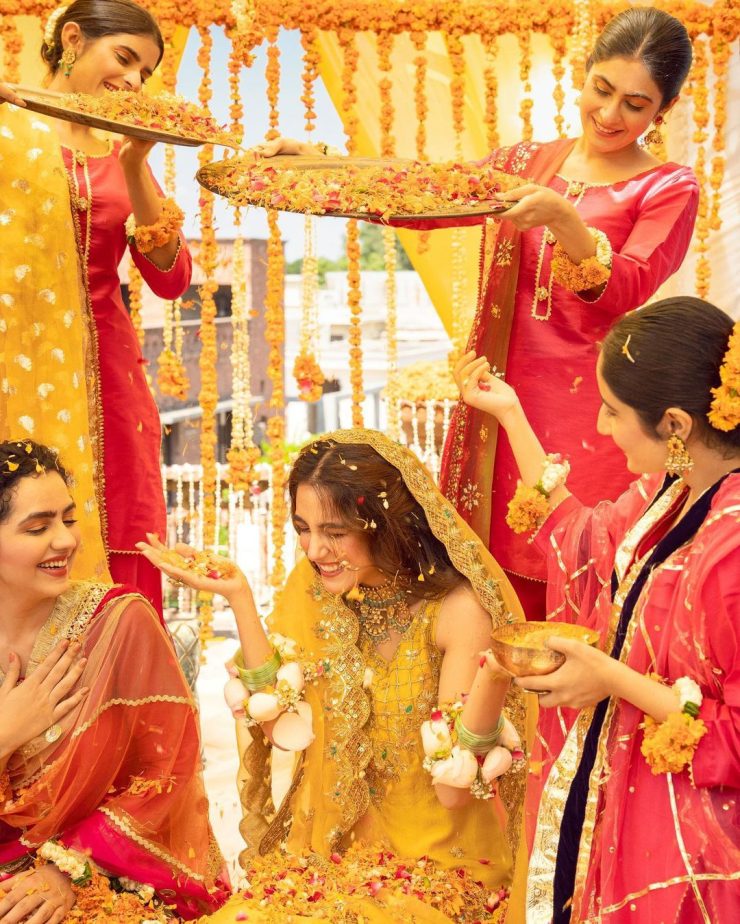 Well, doesn't she look absolutely beautiful?
Uh-oh! Sorry, folks. Though she might not be getting married, we are pretty certain what a beautiful bride she would be! However, there has been speculation about Ali getting married for quite some time now. Though we wonder who will be the lucky man to win over our diva's heart?
It may be recalled that Ali has often been linked up with the heartthrob actor Sheheryar Munawar. Soon after Munawar and Ali showed their on-screen chemistry in Pakistan's blockbuster movie Parey Hut Love, people across the country fell in love with the duo instantly, even rumors regarding their relationship speculated on social media.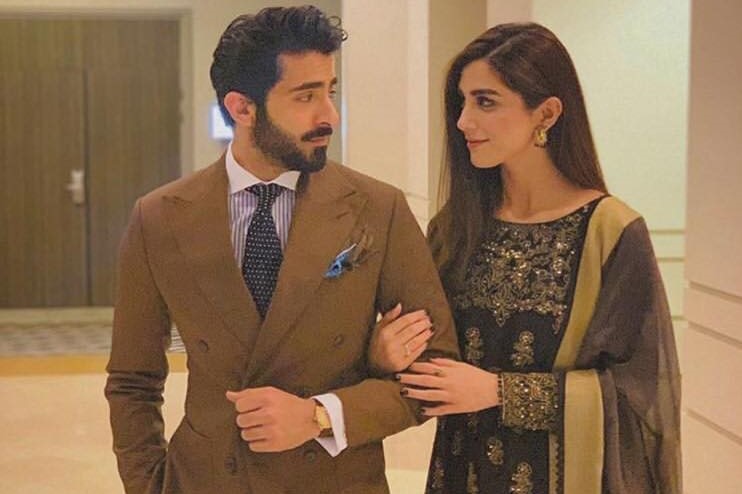 However, Ali previously clarified all the rumors about her love life. She made it clear that she is not seeing Munawar. "I don't know how to respond to people," she had said. "We have great chemistry and it's quite evident in our interviews."
"But, we are not seeing each other at all," Ali explained. "We are good friends. I talk to Sheheryar whenever we have to talk about our projects. Nowadays, there is no work so we don't talk much. But there is nothing more than this," she clarified.
The actor recently celebrated her 32nd birthday with friends and family with colors, fun, and frolic. The Parey Hut Love star wore an all-white ensemble at her holi themed birthday party. The celebration began with Ali cutting her enormous peach fondant cake, and later they all played with colors. Many famous faces were spotted at her birthday bash.
What do you think of this story? Let us know in the comments section below.