Every Pakistani right now working hard to raise funds for the flood victims. From the middle class to the upper class no one could avoid this hard time that Pakistan is facing and everyone has united to help out those poor people fighting for their lives.
Yesterday night, former Prime Minister Imran Khan has done it once again and showed everyone that he's still there for his people. He held an international telethon through which he raised Rs5 billion in funds for the flood-affected people.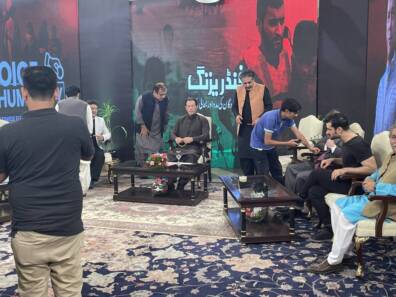 During the telethon, Imran Khan cleared his aim and said the objective of holding it was to raise funds for the flood victims as no government alone could deal with such a catastrophe.
Imran Khan raised Rs5 billion for flood victims
Imran Khan's effort was remarkable yesterday night, everyone was ready to trust him and donated an insane amount of money to flood victims.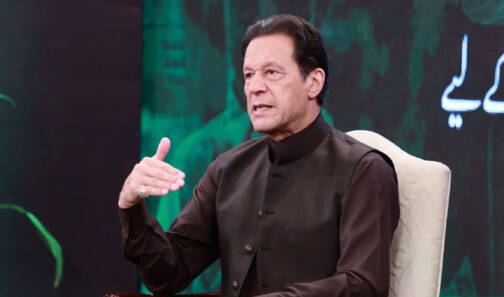 PTI leader Faisal Javed hosted the event while chief ministers of Punjab and K-P Pervaiz Elahi and Mahmood Khan and the former premier's ex-assistant on social protection Sania Nishtar were also present on occasion.
"The entire country has been affected by this [flood] … as per initial assessment, losses of over Rs1,000 billion were incurred due to floods and over 1,000 people have died so far," he remarked.
He said he received a lot of calls from Pakistanis, including ex-pats who wanted to help the flood victims. The former premier said people can donate to two bank accounts opened by Punjab and Khyber-Pakhtunkhwa governments.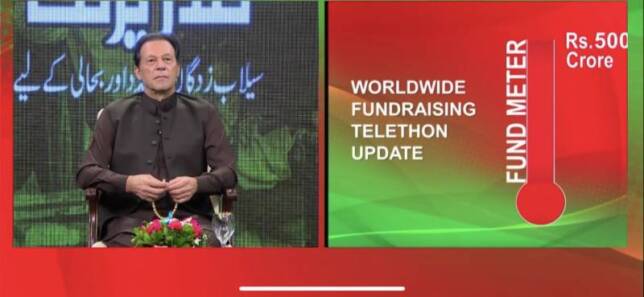 The funds will be spent to help the flood-hit people across the country, he assured.
It was a significant achievement for Pakistan Tehreek-e-Insaaf and Imran Khan to raise such a big amount for the flood victims. Apart from Imran Khan, many celebrities have also joined hands in this crucial period, even Meera who also utilized her talent at Times Square to raise funds gave a shout-out to Imran Khan for raising funds for flood victims.
What do you think of the story? Tell us in the comments section below.