Eid is just around the corner, for which our PM has laid the priorities straight on behalf of the entire nation. It is either going to be COVID-19 or piko of your dupatta, and apparently, dupatta piko has won the battle for all the right reasons.
Trigger Alert….
This video is for entertainment purposes only… not to be taken seriously. https://t.co/uo3wiSrO6k

— Shafaat Ali (@iamshafaatali) May 20, 2020
Setting the priorities straight
In this video, we see the real Imran Khan laying out priorities which he deems befitting the greater good, for now. Some of his concerns are absolutely legit. Concerns about getting the right garments for Eid, banning PUBG, employing the Tiger Force, the list goes on and on. He believes that these reforms would help to fight COVID-19 and we are with our PM.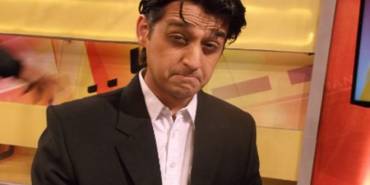 Forget lockdown, get your dupattas piko-ed
Given the current situation of bazaar all over the country, we can tell, without having explicitly told, that our PM thinks quite sensitively about the nation. He knows well how difficult Eid would be if people don't get to buy clothes for themselves.
What about the rest of the reforms brought by PM
Our supportive PM would do whatever it takes to bring an end to this pandemic. Hence, the release of lockdown before Eid. I mean, what do countries like Saudi Arabia, Egypt, or Turkey know about the right way to handle COVID-19 situation during Eid.
Smart lockdown
Unlike them, our Prime Minister has sorted some resolutions that are bringing fruitful results before the coronavirus relief. Resolutions like "Corona Relief Tiger Force" to aid whoever is in financial need. Then releasing lockdown to experiment with herd immunity. His focus seems unmoved by any side interests which is exactly why we believe this COVID-19 situation is under control.
A better explanation for these reforms?
Looking at the headlines, we are sure PM is doing his best thinking in the greater interests of the nation. If anyone thinks our PM is gullible and naive to anticipate the destructive results of such measures, they are certainly mistaken. If you have a look at the video once, you will know how well these decisions are thought-out.
Twitterati's take on the video
Iss aalmi saazish ko sirf woh hi serious le raha hai (balkay serious lenay ki acting or advise ker raha hai) jiss ko payments mill rahi hain.#PLandemic jaan ke geo.
Jaan ALLAH ko deni hai na.
Please have the guts to speak the truth.

— Naeem Ismail (@NaeemIsmeel) May 20, 2020
Supreme court ne lockdown khatam krne ka kha . Bnao zra judge ke khilaf video . Tumhara software na update hojae to

— Mudasir ?? (@Mudasir90689088) May 20, 2020
This reaction is a bit confusing…
Too funny ? @iamshafaatali

— Naima Shah (@shah_naima) May 20, 2020
On a serious note, Shafaat Ali is an excellent host and comedian who tries to make a situation less grim and serious by exercising humor in his mimicry bits. While this attempt hit straightly in the groin, it also leaves a rudiment of pain to those who feel and understand the situation in depth.
PM Imran Khan's latest headline-making decisions are in question by many. While many other responsible countries are exercising strict measures to curb the spread of the virus, our PM lets everyone loose in the market. The pictures and videos of which circulated on the media yesterday. Imagine the amount of work increased for the front-line workers!
Have a look!
#Karachi: State of Sunday Bazar at #Ramswami area. (1400 hrs, May 17) #KHIAlerts #SocialDistancing #LockdownEnd pic.twitter.com/YAolS2skq9

— SherY (@SherySyed2) May 17, 2020
#LockdownEnd in Saddar, Peshawer. Will the decision feed more stomachs, or end more lives? Tough competition. Reviving the economy may come at a huge cost of human lives. pic.twitter.com/6sBAeXljCk

— ارباب (@reedumaurier) May 18, 2020
Maintain social distance ???? @ImranKhanPTI @EmporiumMall @fawadchaudhry pic.twitter.com/rxHRMdPPPr

— Tayyab khokhar (@Tayyabkhokhar_) May 19, 2020
View of Raja Bazar RawalPindi, thousands of people turned to Markets after lockdown. Fed Govt & Supreme Court has ordered to open all markets across Pakistan. #Covid19 pic.twitter.com/0x3AYxQCRq

— Javed Nayab Laghari (@JavedNLaghari) May 19, 2020
These videos will show how the decision of releasing lockdown was well-thought-out by our PM. If this doesn't send chills down your spine, doesn't teach you anything — maybe, the decision was made keeping you in mind.
What do you think of the story? Let us know in the comments section below!
Source Courtesy: Shafaat Ali