Yeah, we know, we know it is an old video so staaaahp.
Imran Khan continues to make headlines before the elections. He is one of the top trending public figures, and the time is crucial because we are verging towards general elections of 2018. The PTI Chairman has managed to win over as well as disappoint many people lately.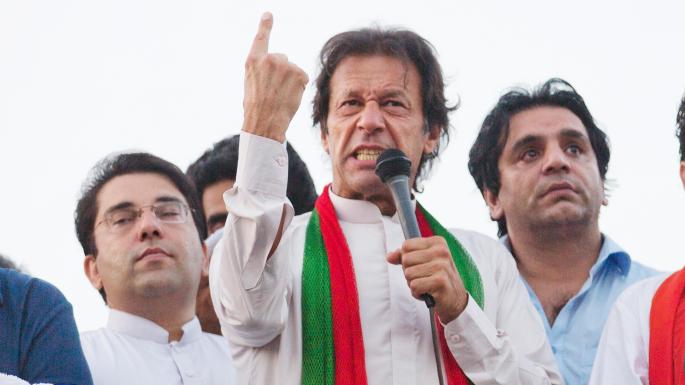 Right before the elections, the politician and his political party have managed to stay relevant on all levels. Whether it is a piece of controversy or anything, Imran Khan is on people's minds every now and then.
Once upon a time, the PTI chairman elbowed one of his supporters after walking out of his jalsa…
It is funny as well as a bit sad. You can see that the politician is being pushed over and it can turn into a dangerous stampede. To just let go of the dude pulling his arm, Imran simply elbowed him in the face and oh, boy!
کیا یہ شخص وزیراعظم بنے کے قابل ھے فیصلہ عوام کا

Posted by Dil se Dosti on Saturday, July 7, 2018
In such situations, we cannot really blame him for that matter. He was trying to balance himself out and protecting while walking downstairs. Yes, certainly, he is an old man and he could slip or fall over if he is being pushed from behind and what not…
In similar situations, I think we would end up doing the same thing as well! But yeah, let us not forget the scene is absolutely look like it is shot out of WWE match.
We do not mean to malign anyone here. We are just mentioning what has rather got people talking and yeah, it is funnnnny.