Last night, Imran Khan confirmed that he has married Reham Khan, the 41 year old former BBC weather girl.
Imran Khan, the 62 year old Pakistani cricketer turned politician divorced his ex wife Jemima Goldsmith in 2004. He has two sons with his first wife.
Imran Khan's new wife Reham Khan lived in Britain for part of her previous marriage, she worked for BBC regional news programme South Today, as a weather girl and presenter.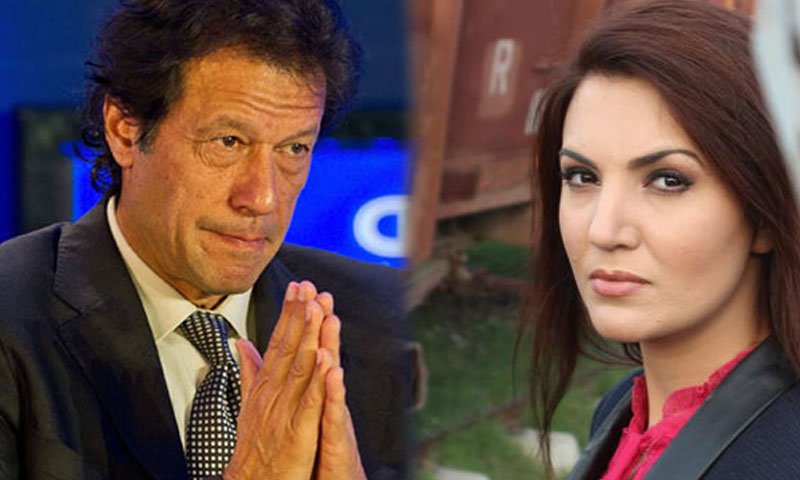 Talking to the media at the Heathrow airport, last night, before boarding a flight, Imran Khan reportedly said: "I am going to Pakistan to share good news about my marriage with the nation. I have nothing to hide." (He went to London for charity campaign for his cancer hospital.)
Reham Khan was born in Libya to Pakistani parents. Her ex-husband was a doctor and she has three children from her previous marriage.
It is also assumed that the family members and the members of Imran Khan's political party Tehreek-e-Insaaf tried talking him out of the marriage.
There has been a backlash on social media on Imran Khan's rumoured married and in general the reaction to it has been extremely negative.
People disliked Reham Khan. One video of Reham khan doing at tango while doing a show on BBC are triggering insulting comments in Pakistan.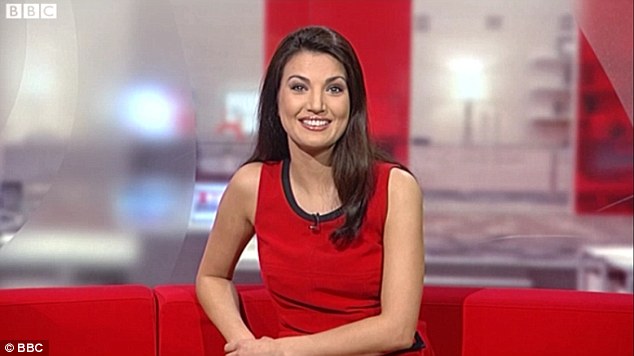 Former leader of the Pakistan Tehreek-e-Insaf (PTI), Mohammad Naeem Iqbal announced through his Facebook account that Mufti Saeed held the Nikkah ceremony of Imran Khan and Reham Khan.
Mohammad Naeem Iqbal is currently working as a research director of a media enterprise. He also informed through his Facebook profile that the Nikkah of Imran Khan and Reham Khan took place during PTI's 126 day long sit-in (dharna).
Mohammad Naeem Iqbal met Mufti Saeed who confirmed the news of the marriage of Imran Khan (PTI's chairman) and Reham Khan (Ex-Weather Girl, BBC). Mufti Saeed also confirmed that both of them married during the sit-in.
Earlier, Imran Khan, his sisters and Reham Khan also denied the wedding rumours. However senior anchorperson and analyst Dr. Shahid Masood said in his show that the PTI chairman, Imran Khan has neither accepted the news nor denied it.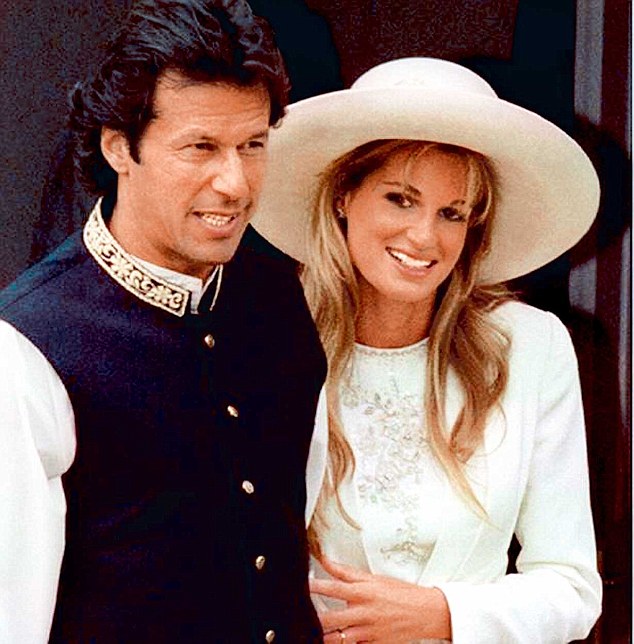 Jemima Goldsmith, the ex-wife of Imran Khan revealed in October that she was changing her sir name back to Goldsmith as her ex-husband was about to remarry.
She said: "My ex-husband, Imran, recently announced that he intended to get remarried soon, which made me think it's probably time to change my name back to Goldsmith."
In 1995, Imran Khan and Jemima Goldsmith married each other in a traditional Islamic wedding ceremony, held in Paris.
She converted to Islam before getting married to Imran Khan, learned Urdu and started wearing traditional Pakistani clothes.