The man who has fans all over the world may also be someone's fan…ever thought of that? Well, King Khan Shah Rukh Khan has managed to impress and gather millions all around the world based on his stellar performances and work.
He is a name that is not unknown to any film fanatic. Years after its release, his number 1 Dilwale Dulhaniya Le Jaye Gay is still played in many theatres.
While the man may be a legend in his own league, he was once a fan of someone who created a league of his own.
Ever Wondered While the World is a Fan of Shah Rukh Khan, Who Could SRK be a Fan Of?
In a couple of interviews, Shah Rukh Khan had the same answer: Imran Khan!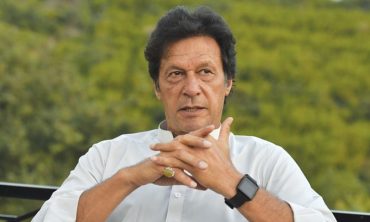 Shah Rukh Khan who he always wanted to meet because of his liking for someone. His answer has always been the now-politician, cricketer Imran Khan.
However, the first time the two met, it wasn't really a pleasure meeting.
Shah Rukh Khan recalls how Imran Khan pushed him away and didn't give him the autograph.
So @iamsrk recalls a fan moment when he asked Mr. @ImranKhanPTI for an autograph & he got angry 🙂 ever so charming. pic.twitter.com/faIS8nwWLR

— neenu meenu (@fay_alif) February 6, 2018
In an Interview with Hamid Mir, Shah Rukh Khan Shared the Entire Incident
While he was promoting his movie Fan, Shah Rukh walked the memory lane while sharing who he is a fan of from Pakistan. He shared that he met with Imran Khan in Delhi.
Because Khan got bowled on a low score, he got angry at Shah Rukh Khan. But shared the incident with Khan when they met again and mended all the ties.
Well, let's just say it was a bad day for Imran Khan and he may not have meant to shower SRK with his anger.
What do you think of this story? Let us know in the comments section below.