On Friday, Prime Minister Imran Khan uttered skeptically about the credibility of medical reports of Pakistan Muslim League (PML-N) supreme leader Nawaz Sharif.
Imran Khan in front of an assemblage, where he introduced multiple mega projects, cast doubt on Nawaz's health issues. 
He said, "After seeing him going up the plane stairs, I once again went through the medical reports that suggested he has a heart problem; his kidneys are also not functioning properly and that he is a diabetic." 
Besides, Imran Khan's remarks on the health of Mr Sharif came 2 days after Chief Justice of Pakistan Asif Saeed Khosa's comments. Chief Justice remarked it was the prime minister himself who had permitted "someone" to go overseas. 
PM Imran said that as per Sharif's medical reports he has 15 serious diseases. The diseases include cardiac problems, kidney issues and many more, which depicted Nawaz is on a death bed. 
However, he said, "But after seeing Nawaz board the air ambulance, I wondered if the former prime minister got healthy with the first glance of the London-bound aeroplane."
PML-N response
Ironically, it was Imran Khan who himself allowed the former prime minister to vacate the country. PM Khan said the government allowed him on humanitarian grounds. Besides, PM also asserted that he allowed him on the recommendations of the medical board. 
In response to Khan's speech PML-N spokesperson Marri­yum Aurangzeb responded stormily. "(As) your performance is zero you (PM Khan) have become mentally unstable," she said. 
Besides, N-League general secretary Ahsan Iqbal lamented that the PM was questioning test results even from those carried by the Shaukat Khanum Cancer Hospital.
Mr Prime Disinformer
You saw the part of the air ambulance that you wanted to see, the other was conveniently & deliberately ignored. Get over #MNS phobia deliver if you can or have mercy on 220 million people who are suffering becuz of your ignorance, inexperience & lies. pic.twitter.com/iQxaoKJMrn

— Ahsan Iqbal (@betterpakistan) November 22, 2019
Moreover, restating his promise of not striking any compromise with the corrupt elements, the prime minister said he it would be a betrayal to the nation.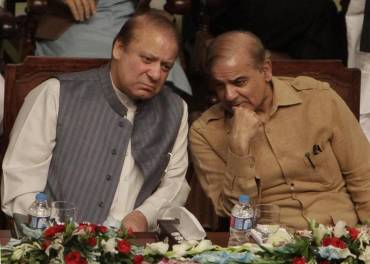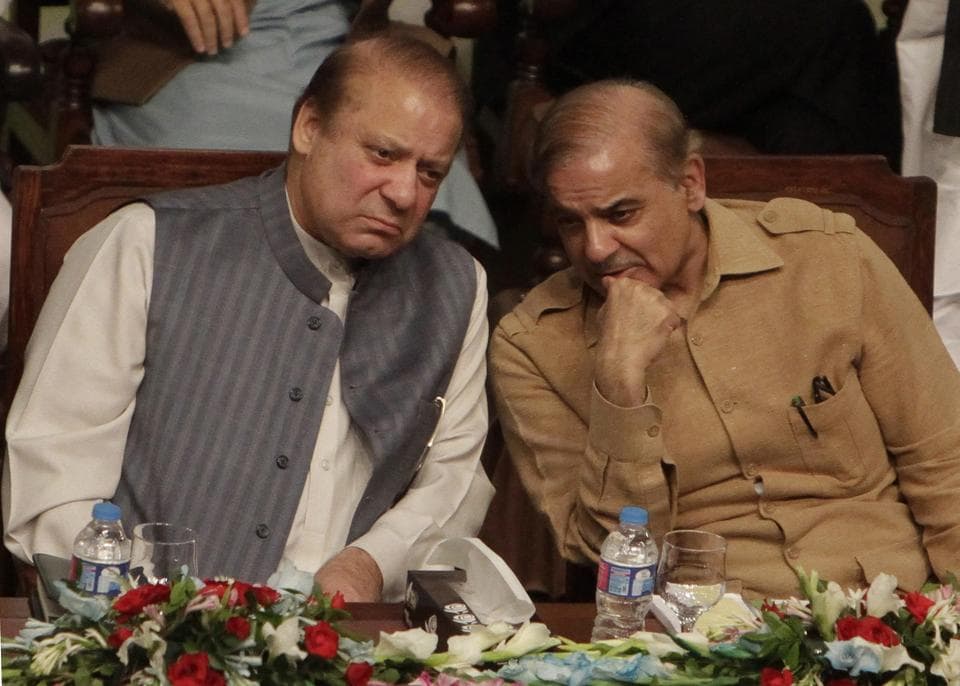 "As long as I am alive, I won't do such treachery with my country by striking a deal with them. The youth will become my team and I will face them [the opposition]," Prime Minister Imran Khan stated. 
The PM said, "But Imran Khan is not here to protect his seat, rather bring about a change. The change will not occur unless these mafias are defeated. Otherwise, there is no future in the country."
The heated exchange of words between PML-N and PTI is not a new thing. The two parties are at daggers drawn since 2013 when Imran started accusing Nawaz Sharif. Moreover, things got more heated after the court ousted former PM Nawaz Sharif.
Besides, amid the economic crises along with political dilemma, the prime parties of Pakistan are fighting over trivial issues. In all this verbal fight, Pakistan is losing Kashmir and the economy is derailing. Hopefully, the movers and shakers of Pakistan would pay heed on the more pertinent issue.