The internet is a funny place. From finding the best stash of memes to hearing the most absurd news come out in a humorous manner, what would our lives be without the advent of technology? Certainly boring. Have you come across the latest marriage development in the lives of actors Imran Abbas and Ushna Shah? The duo apparently tied the knot in a hush-hush ceremony!
The news was broken by the most reliable of YouTube channels last week, by irrefutable proof in the form of a picture. This 'proof' surprised even Abbas, who realized that he and Shah had forgotten to tell each other about their marriage.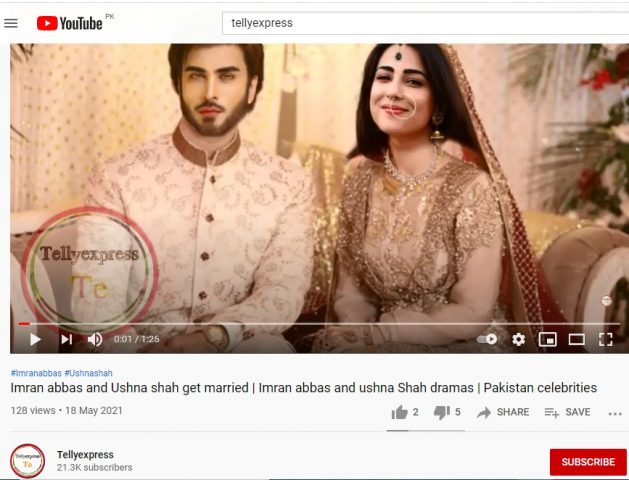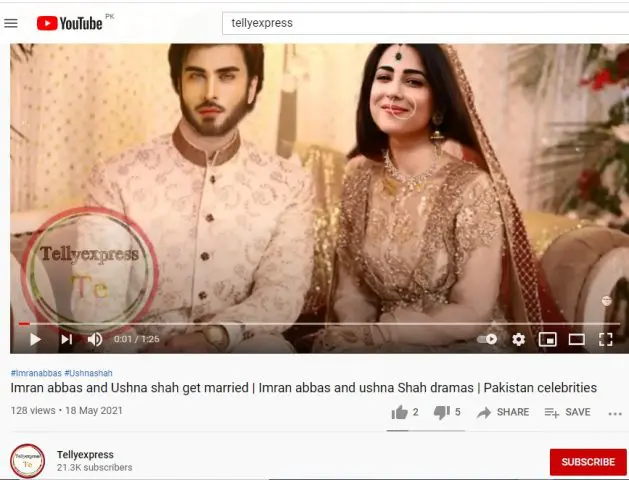 Shah was first to notice the news had broken, news that she had forgotten. Immediately, she figured she had to congratulate Abbas, her groom. Taking to Instagram, Ushna Shah shared a screenshot of a poorly photoshopped image of her and Imran Abbas dressed up as bride and groom on their marriage as a thumbnail for a video titled "Imran Abbas and Ushna Shah get married". The Bashar Momin actor tagged Abbas in the post, providing zero context and simply saying "Mubarak ho [congratulations]".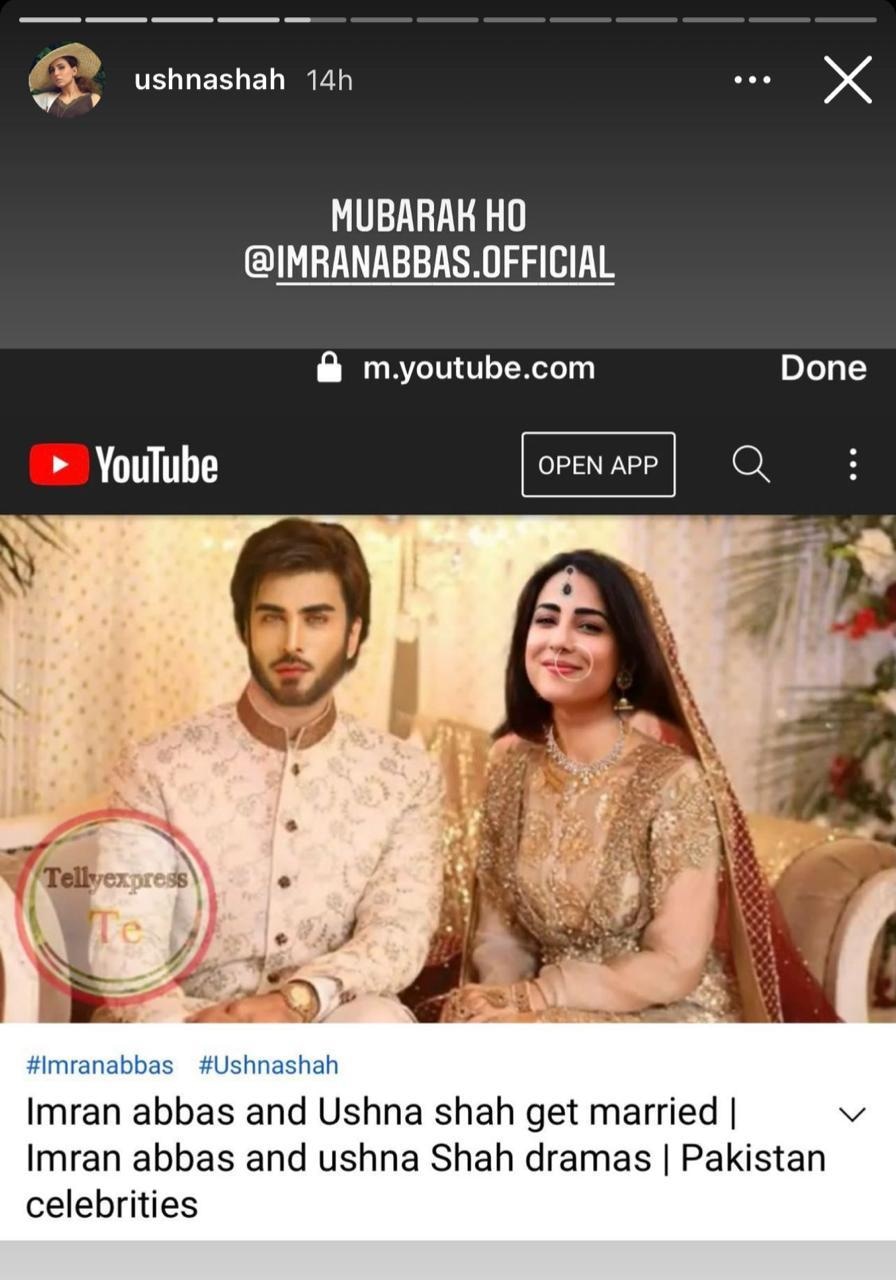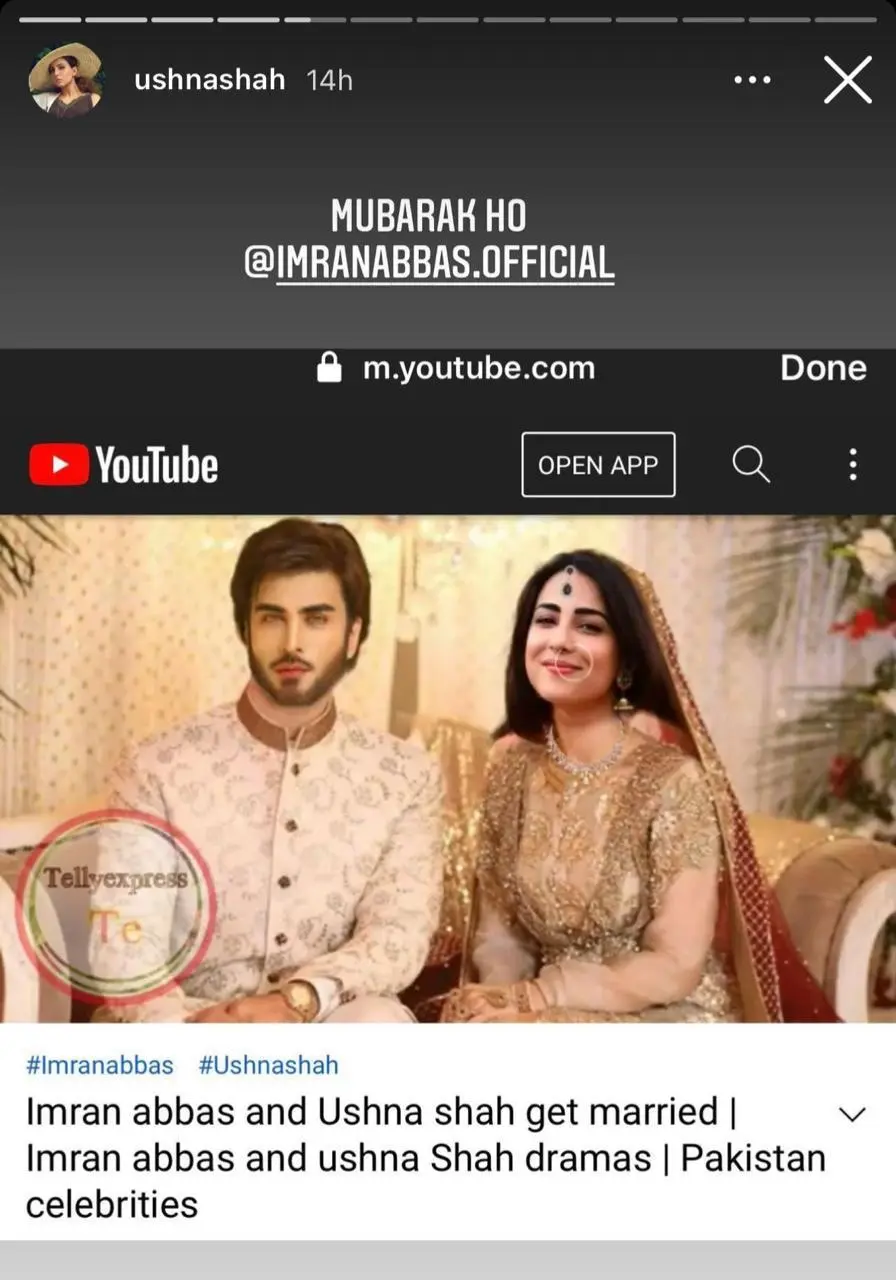 The Khuda Aur Mohabbat star was quick to respond, clearly finding humor in the entire situation. "And we even forgot to inform each other in haste. YouTubers! Photoshop hi theek se ker lete kum se kum [You could have at least photoshopped it properly]."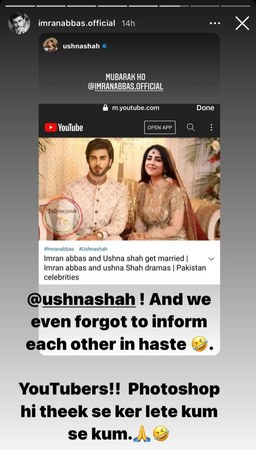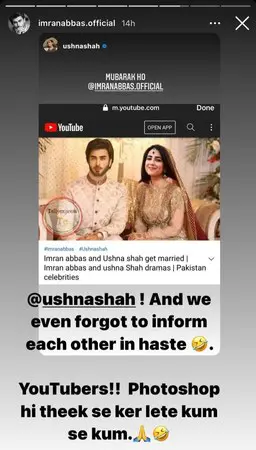 The story ended before it even began?
Rumor has it that the two have even separated their ways! Yes, folks. The sad news came right after the happy news, leaving the fans in utter shock. Looks like the Mere Khwabon Ka Diya actor got stood up by Abbas. Shocking, right?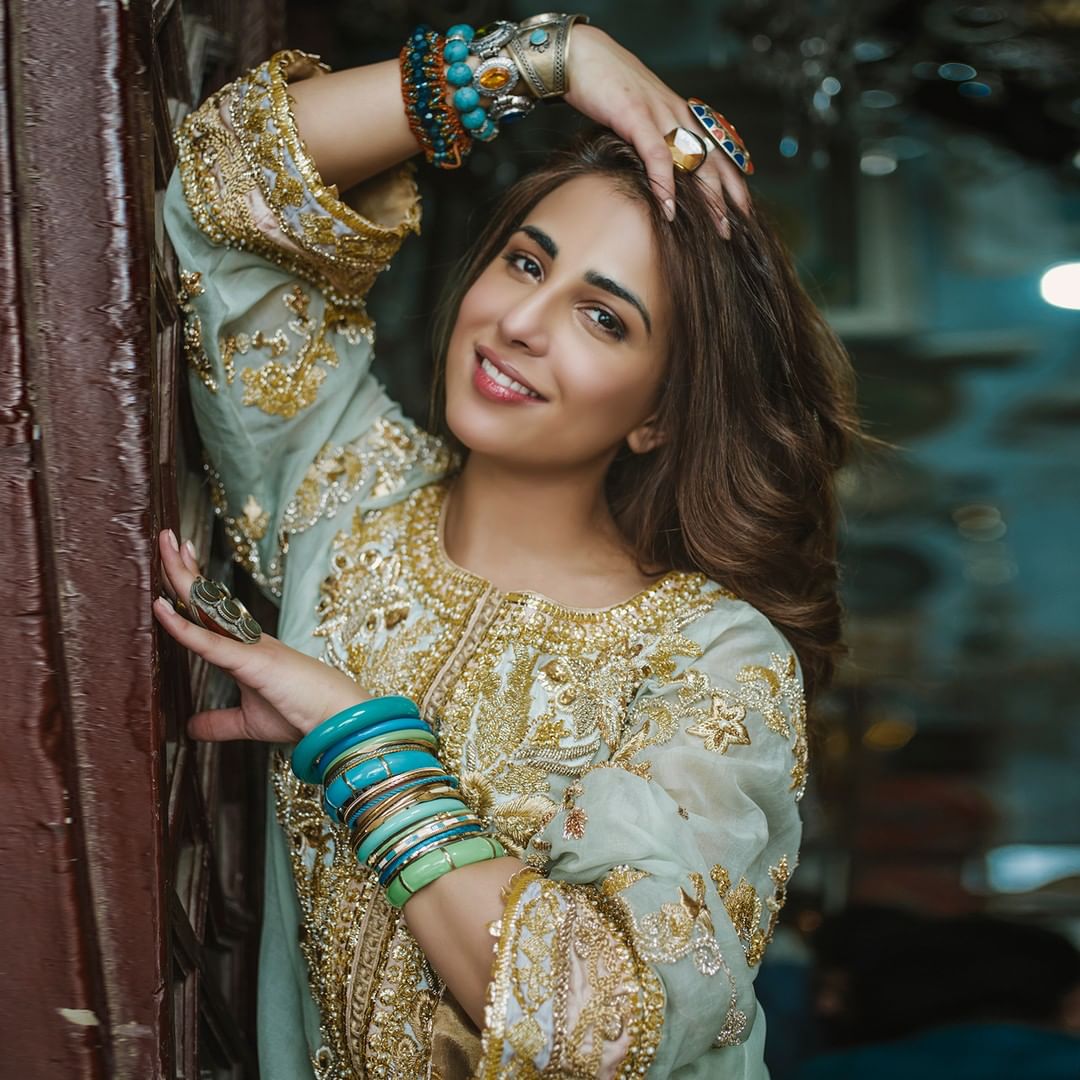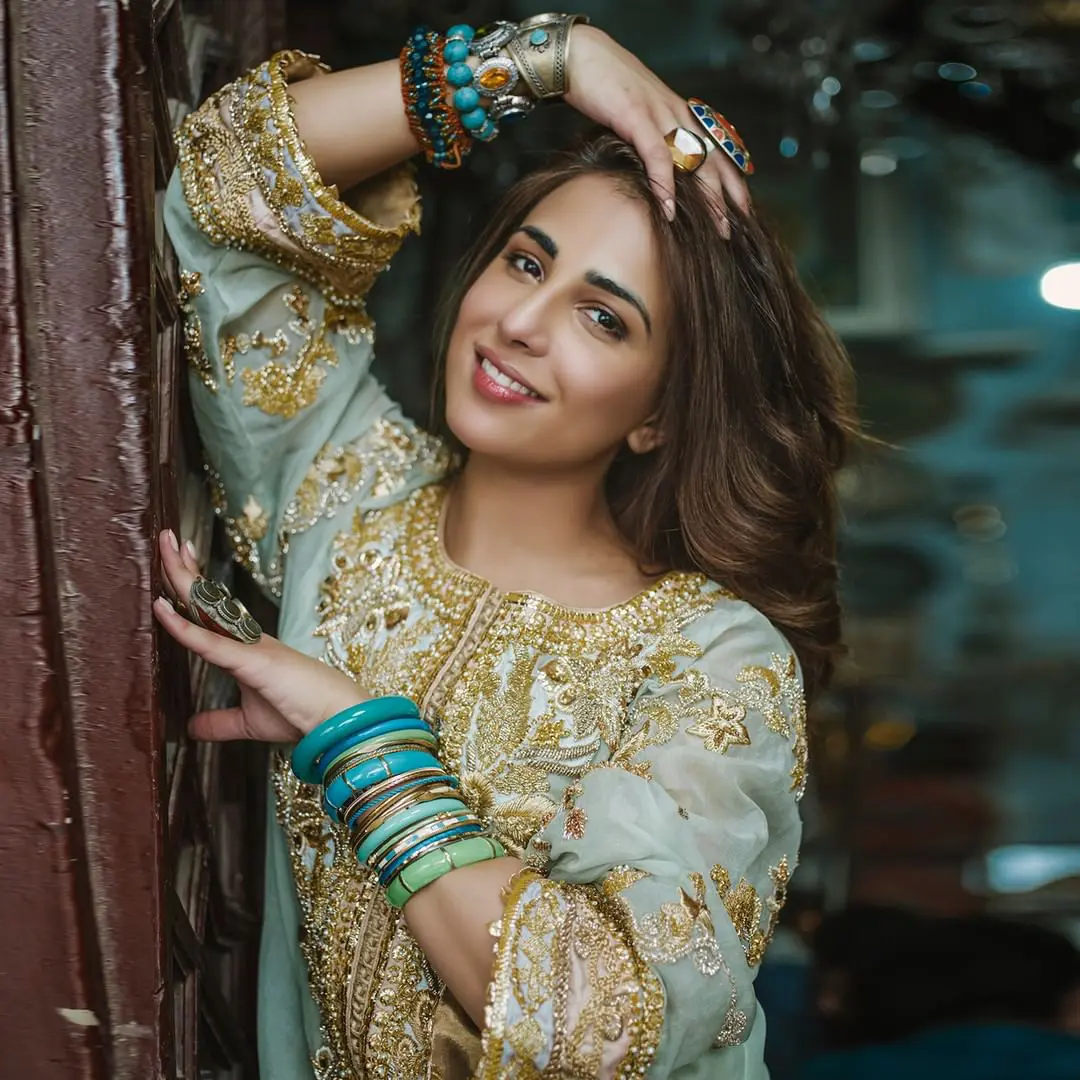 Well, Abbas himself must be shocked, you are not alone. Before you judge, have you ever forgotten to tell important people important updates in your life? Things escalated quickly for Abbas and Shah!
'I guess that's the end of that story. […] See you next scandal, guys!' shared Shah.
Both are certainly enjoying it!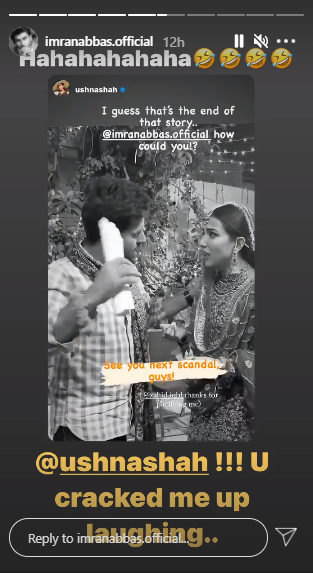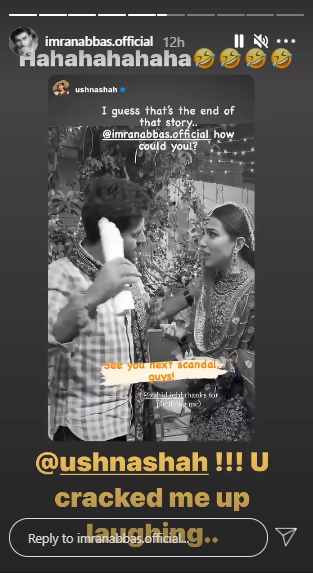 In case it is still not clear, it was all a false rumor. It is good to remember to take any rumors about celebrities with a grain of salt. Previously, a word on the street had that Abbas was soon to tie the knots with his co-star Alizeh Shah. The two had great chemistry on-screen but after a video of them surfaced on social media, fans were convinced to soon hear about their marriage.
By the way, did you know that Abbas recently allowed a female fan to send rishta for him?
What do you think of this story? Let us know in the comments section below.