Apparently, it is a nightmare that you should be glad is not real. I would not want to live in a world where my farts could not only be just heard but seen by other people. It's too much information and very embarrassing.
Farts would definitely be a lot worse if people could see them. They would probably be the reason of chaos and brawls happening around you.
"Dude you just farted in my face!" *throws a punch* – perfectly the picture of life.
But there's more to it. It is certainly not a small thing to consider and if it was truly visible, you cannot tolerate the consequences.
Let's find out what would happen if people could see our farts:
1. All these colors in the air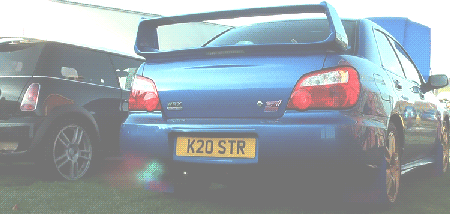 An average person farts 14 times a day. Imagine the multicolored atmosphere.
1. People would outright judge each other based on the color of their farts
Hail all with golden farts. Your Highness. Your Majesty. People would definitely wish to fart in colors that our society approves. You would be downcasted and looked upon with sheer displeasure if you farted in some color. Some fart colors would definitely be taboos.
2. Fizza kharab karnay walon! you would never escape; anyone could notice you
Bear the shame. You are convicted of farting.
3. People running here and there just to escape farts
Those movie scenes where people are running every where would come alive. Any where, a bombshell could be dropped and people would start fleeing. You would probably carry a pair of trainers with you because you don't want to run away in any other kind of footwear, especially high heels.
4. After smog filters, there would be definitely be FART FILTERS
Your cars would be equipped with this technology. Just imagine motor companies showing off fart filter in advertisements.
5. No blame games; the person who cannot control their laugh will not be blamed
Somebody in your group farts and escapes taking responsibility for it. You all start blaming each other. Unfortunately, the person who smiles a lot gets the entire blame. They will definitely be spared if farts were visible.
6. Weather reporters reporting fart density in the air
Khawateen-o-Hazraat, is waqt hawa mein paad ki shiddat… Imagine that man, just imagine.
7. PIA flight diverted to Qatar because there is too much fart in the air
You will the receive the flight captain calling out a message on board, "Attention passengers, this flight is being diverted to Qatar airport due to outrageous fart density in the air."
8. The joke, "whoever smelt it, emitted it" would change to, "whoever viewed it, brewed it"
OMG, our lives would never be the same.
9. Attention seekers in your group be like, "my farts are rainbow colored"
STFU, please, would not make you any special.
10. You will finally accept that the cute girl or guy you have a crush on, actually farts too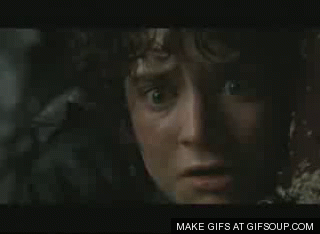 In middle school, it was hard for me to accept that that cute girl I adored also farted like any human being. How could she, man! She was such an angel. If our farts were visible, it would be more horrible to see them fart right before our eyes. It would not go down well at all.
Aren't you grateful now that your fart is not visible to anyone?