Cristiano Ronaldo – the man needs no introduction. Who on earth does not know about the athlete who has the biggest fan following on earth? Besides, if you follow football, then you might know that Cristiano Ronaldo's goal celebration is a unique style that has gained an iconic status now.
And then there is Imad Wasim, a prolific cricketer and the captain of PSL franchise Karachi Kings. He's one quality all-rounder who continues to make headlines with tactical decisions and key performances. Besides, Imad has also been under massive controversy after a scandal linking him to some random Afghan girl surfaced all over social media.
But looks like it hasn't ended for Imad Wasim because, once again, he has become the butt of all jokes…
Imad tried to pull off Cristiano Ronaldo's celebration style and perhaps, couldn't do it.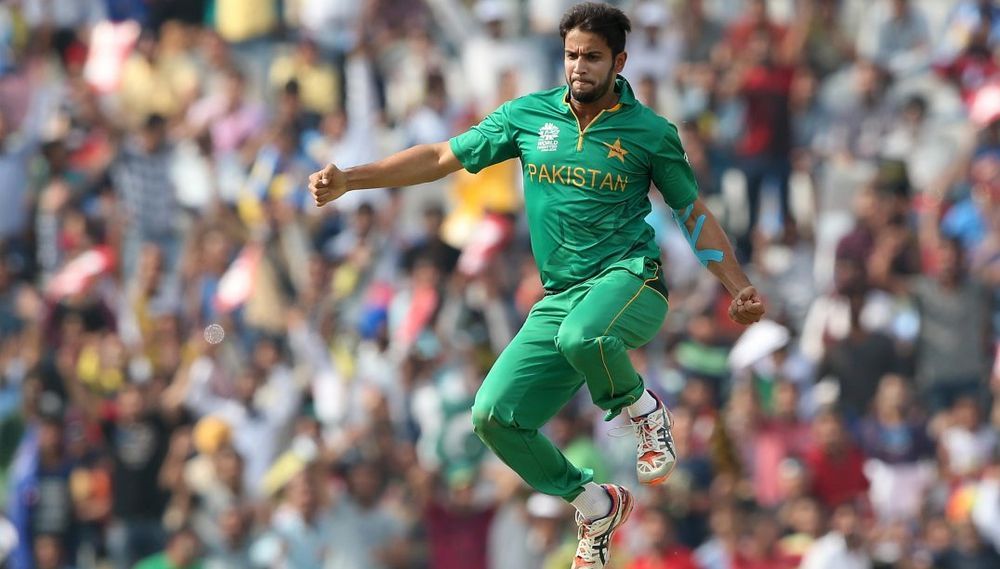 Here are the reactions of people:
Imad wasim doing Cristiano Ronaldo's celebration.
Ya Allah chakk lay menu hun

— ahmed (@growingmentor) December 14, 2017
I cannot express the feeling in words when I see this Loser Imad wasim Doing a Cristiano Ronaldo Celebration for no reason
Get a Life !!! #T10League

— GULLY Cricket (@waqashussain954) December 16, 2017
Imad Wasim looks Ronaldo fan ? . Takes wicket on first ball off Smith and celebrates like him.

— ffm ?? (@loyalmessi) December 14, 2017
Imad Wasim thinks his Ronaldo celebration will become popular like Hasan Ali's trademark celebration… Won't be the case ?

— Tuaha Sohail (@TuahaSohail) December 16, 2017
Imad Wasim Chaina Ka Ronaldo Ban'ny Ki Koshish Krty Huy? #T10League

— Sããdit Ãli Rãjput? (@Saadit_Ali) December 14, 2017
Imad Wasim with his low budget Cristiano celebration. Proper chichhora.

— – (@omairraslam) December 14, 2017
If Rumman Raees, Hasan Ali can pull off spectacular celebrations than why not Imad Wasim – perhaps he thought of that. But it would be a lot better if he could do something original. Don't you think?