Senior journalist Ansar Abbasi landed in hot water after sexualizing a woman exercising on the national television. With the social media users having none of it, Abbasi faced massive criticism for his problematic point of view. Among the many Twitter critics on Ansar Abbasi, the daughter of Shireen Mazari, Imaan Zainab Mazari ended up in a heated debate and grilled the trolls.
Taking to his Twitter, Abbasi tagged the government officials over the apparent lack of moral standards in the media. He insinuated that such shows violate decency and the standards set for men and women as per Islamic rules.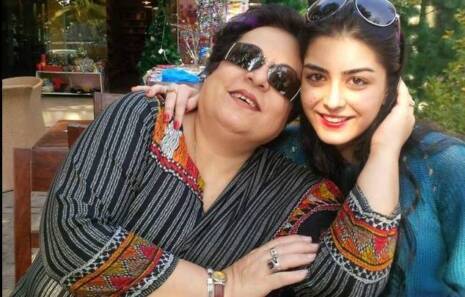 While counterblasting to the journalist's controversial tweet, the daughter of the human rights minister chirped that Abbasi objecting to a woman exercising reflects the 'deeply embedded sickness in our society'.
The objective is simple: invisibilize women, says Imaan
Well, if you ponder over her words, the woman has only stated the facts here. Expressing disapproval of a woman exercising on national television only shows the sick mentality of our society. Why is there a need to nitpick whatever a woman chooses to do? How can seeing a woman working out possibly take your mind in the gutter?
Having said that, some petty Twitter users decided to bring in religion into the matter and gave a rise to a whole new debate.
Clearly, some people really know when to play the religion card. Just when there is nothing left to beef up the argument, suddenly, the misogynists take the shape of a religionist.
While responding to Imaan's tweet of a Quranic verse as a counterblast to the religion card, another troll showed up.
What exactly from her above tweet led this man to ask for her nudes? Needless to say, these are the kind of people who use religion to justify their absurd mentality.
That being so:
Imaan, having none of it, responded to the hypocrisy of these people. She wrote,
"Talk about Islam on one hand and then ask women you don't even know for nudes. Lol. The only time they care about Islam is when they want to distort its teachings to control women & kill minorities."
COULD NOT AGREE MORE.
Ansar Abbasi's problematic tweet has certainly led to a huge debate on Twitter. Keeping the current situation of our country in our mind, with the rising rape culture, this kind of mentality only further feeds to the sickness.
Not surprising that all sane people including Mazari's daughter share the same view and have taken to Twitter to school and troll Ansar Abbasi for his obscene mindset. However, there are still some people supporting the journalist. Such a pity!
What do you think of this story? Let us know in the comments section below.