Disclaimer*: The articles shared under 'Your Voice' section are sent to us by contributors and we neither confirm nor deny the authenticity of any facts stated below. Parhlo will not be liable for any false, inaccurate, inappropriate or incomplete information presented on the website. Read our disclaimer.
Here is my story… an innocent post made me a social media sensation… people want me to be embarrassed about it… but I really don't give a crap!
1. I Saw "Cute" Guy Walking His "Adorable" Husky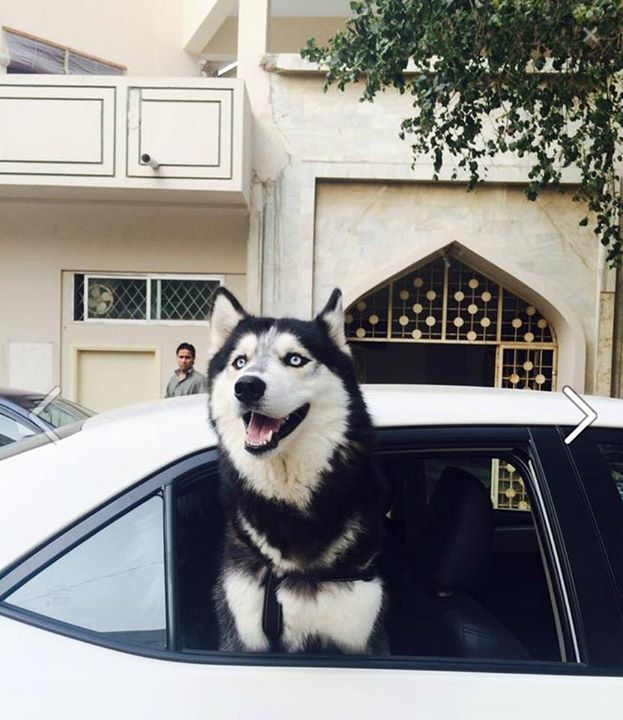 2. I Tell A Friend About How Cute Guy's Husky Has Gone Missing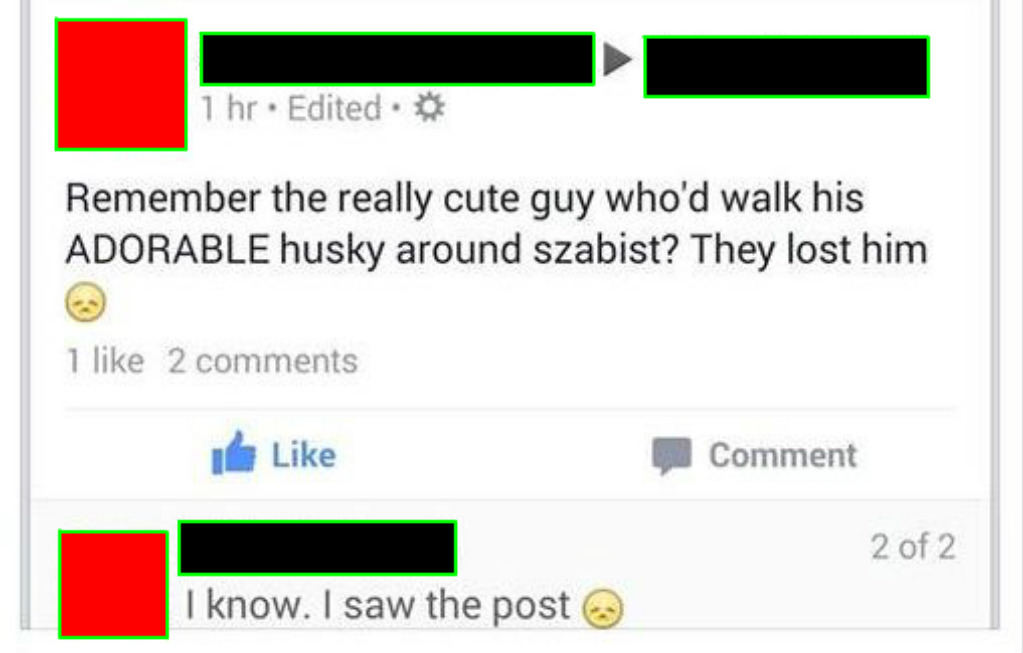 3. My Post Gets Screen-shotted And Posted On His Wall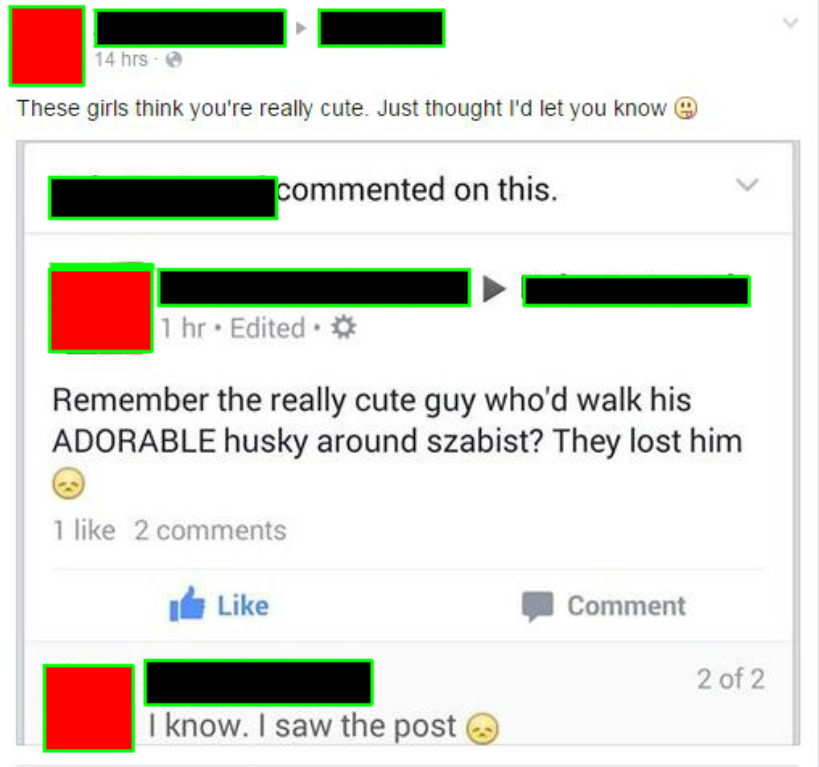 4. People Send Me Screenshots Of Cute Guys Wall Assuming I'm 'Embarrassed', Hoping To Get An Aggravated Response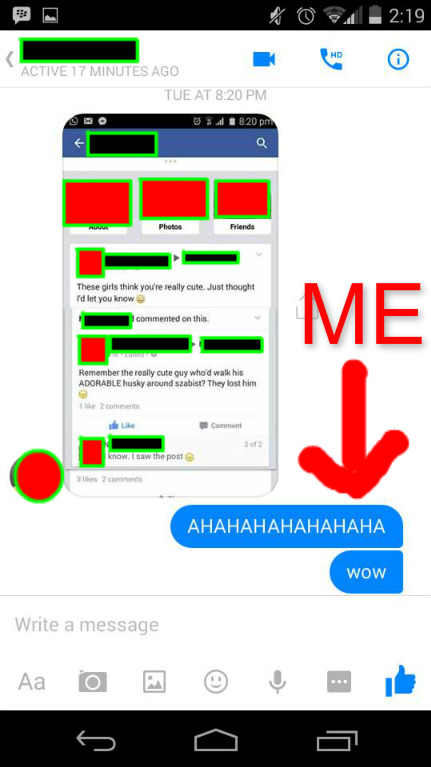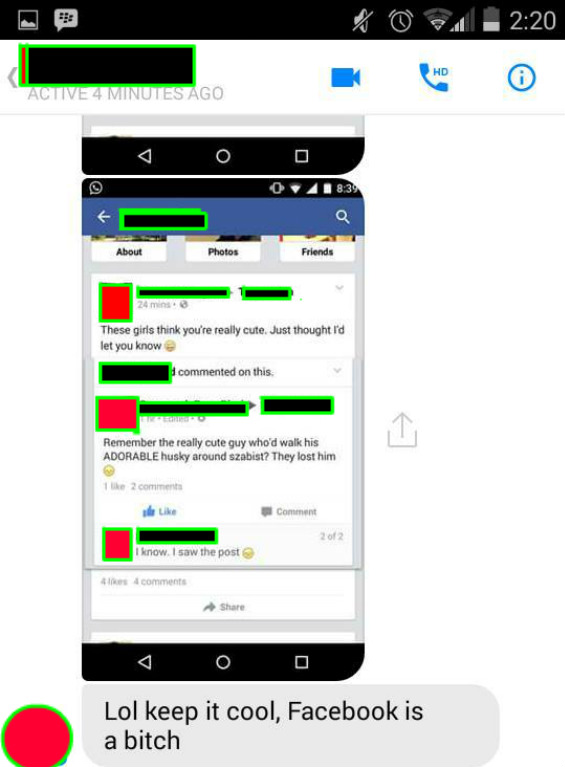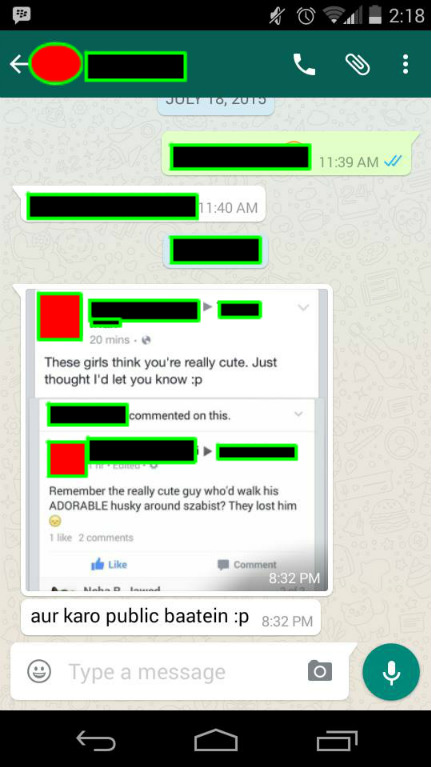 5. I Share The Post From "Cute" Guys Wall Myself Because . . .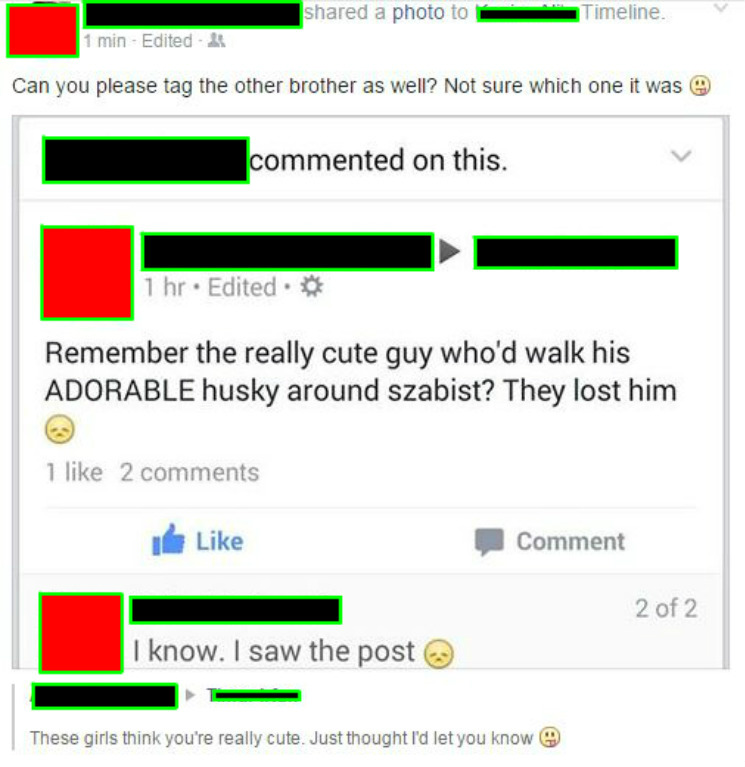 6. I'm NOT Embarrassed!!!!!
So tell me this – as a 'Desi Girl' – I'm not allowed to express my opinions openly, but if I'm a guy, the same principle doesn't apply to me? Such is the hypocrisy and narrow-mindedness of the society we live in. If I had found shame in the fact that I found him cute – I wouldn't choose to have an open conversation with my friend on display for everyone to read.
To clarify, it's not the sharing on 'cute guys wall' that pissed me off. In fact I'm glad he got the message but the fact that people chose to hype the situation and sent me screenshots assuming my embarrassment and hoping to derive a vicious response from me . . . those are the ones I have a problem with. You are the problem for girls like me today. You are the restrictions on our freedom and the culprits that invoke feelings of self doubt and low self esteem and fear of judgement in free spirited people like me!
I know that even after this rant there will be no successful outcome because it's hard to change a society's mentality with 1 article; specially since the point will be beyond the comprehension of the small minds that provoked me to voice out in the first place #Irony!
Anyway, while we're on the subject, our sincerest congratulations to the 2 brothers on the retrieval of their Husky who was sold to Empress Market and had to be bought back by the family – worth it anyway.