A 35-year-old Saudi entrepreneur  Hammad Al Yami thought up of a revolutionary idea. He designed a bacteria-killing Ihram made with nanotechnology. His Idea was inspired by the nanotechnology used in the carpets used inside the two Holy mosques of Islam. Nano-technology prevents bacterial growth thus making the carpets clean on a micro-level. With thousands of people coming from around the world, it is an enormous task to keep the holy mosques hygienic.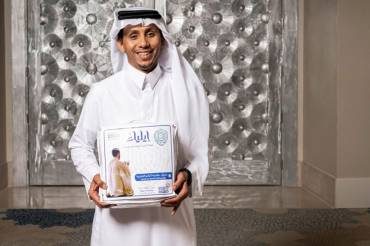 The contribution of the Saudi Arabian government and people to facilitate the Hajjaj from all around the world is already commendable. Hundreds of volunteers join hands with the government to make the journey of hajj safer and more comfortable for the Hajjis. Now, when people will make their essentials list for Hajj, they will include this bacteria-killing Ihram.
The Bacteria Killing Ihram:
The story behind this Ihram is fascinating. A saudi guy was surprised to find how Silver Nano coating on carpets helped prevent spread of bacteria.

He thought to apply the same idea on Ihram but couldn't find a suitable supplier. >#MadeInPakistan pic.twitter.com/wYkPIrj3xT

— //Luke (@mxcaltrz) September 13, 2019
Hammad Al Yami envisioned the Ihram of the future. He made the design and set out to find ways to execute his idea into reality. Initially, he tried to connect with some designers in Dubai. But he wanted to create an affordable Ihram so everyone could benefit from it. Therefore he headed off to Pakistan. And in Pakistan, he got his desired quality within an affordable price range.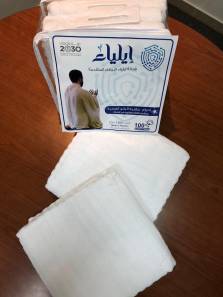 What is Ihram:
Ihram is clothing that Muslims wear for performing hajj. For women, their regular clothes become Ihram provided that they completely cover their bodies. While for men Ihram is two white sheets, that are unstitched and unhemmed. They should keep their left shoulder uncovered while performing tawaf.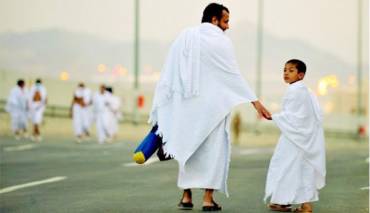 Check out the, An Ultimate Check List Of All The Essentials You Need To Pack When Going For Hajj!
So, with the feasibility in hand, Hamad Al Yammi met the Emir of Makkah to get financial assistance for making his dream a reality. The Emir of Makkah Prince Khaled Al Faisal was intrigued by the idea. He sent the report to a research center in Mecca and when he found the idea was practical. He lent his complete support to Al Yami.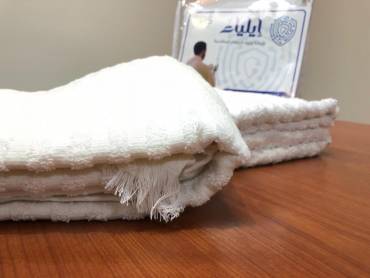 This bacteria-killing Ihram will greatly reduce the risk of infections during the hajj season. This revolutionary idea can prove to be an amazing business idea too. But Hamad Al Yami has religious reasons for picking this project.  He said I wanted to collect good deeds and do something for this life and hereafter, InshaAllah.
The Made in Pakistan Ihram with nanosilver coating technology has already hit the shelf.
What are your thoughts about the new bacteria-killing Ihram? Share with us in the comments.