We can't get over it!
The football fever has hit everyone like anything and it soars high! From guys to girls, almost everyone is seen hooked to their screen, cafes. Well speaking of Pakistanis, there are many die-hard fans of football who are excited about every match and everyone seems talking about it! As always, the World Cup provides a platform where thousands of football fans come together, regardless of their region or religion, to celebrate their love for the sport
The FIFA World Cup 2018 kicked off in Russia on 14 June where the world's best players have come into action. FIFA World Cup is known to be the biggest sporting event and it is currently on air! Talk about waiting for it for 4 long years – it can truly be saddening but totally worth it! Well, just like the Olympics!
But what's even exciting it is that Ufone has doubled the excitement!!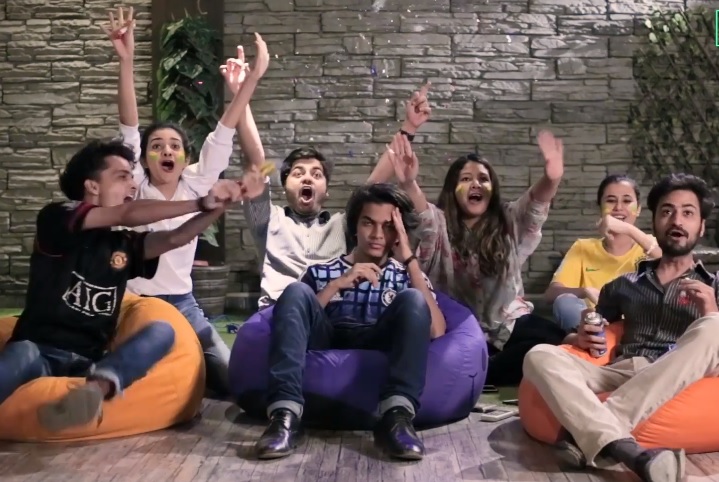 To make this even more exciting and memorable, Ufone has launched an exciting competition #Ufootballfever on Facebook for everyone to participate and win a brand new Samsung S9! You're gonna want to participate, the moment you read about it! To participate in it; is a piece of cake! Here's what you have to do:
1. If you love football, all you have to do is submit a photo of yourself watching and celebrating a football match to Ufone's official Facebook page
2. You can use the hashtag #Ufootballfever and also share their original post to increase your chances of winning.
3. Participants should send in their entries by 15th July 2018 
Check this out!
Get a chance to win a Samsung S9 with #UFootballFever. To participate, post your pictures in comments below of how you celebrate & watch the Football World Cup 2018.Use #UFootballFever and share this post to increase your chances of winning!

Posted by Ufone on Monday, July 2, 2018
Are you ready to get clickin' and win a Samsung S9 only by submitting your photo? Well, what are you waiting for? You're running out of time!