Whenever it comes to speaking about the Palestinians, Bella Hadid always comes up with her voice against the Israel killing to show her support for the innocent people. She has been very vocal since the Israelis brutally tortured innocent Palestinian citizens and destroyed their homes.
Bella Hadid one of the most popular supermodels in the world, she never hesitates to raise her voice against the Israeli genocide in her home country, Palestine. Over the past few months, the attack on innocent Muslims increased, and her anger as well.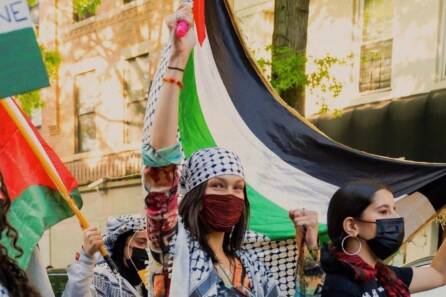 She again took the whole matter to her official Instagram account and urged people to condemn the ongoing unrest at the Al Aqsa Mosque during the month of Ramadan.
Supermodel Bella Hadid on Al Aqsa Mosque incident
Supermodel Bella Hadid recently shared that Instagram had restricted her posts and shadow-banned her when she tries to highlight Israel's unprovoked violence against Palestinians on her account.
But that didn't stop her and she again posted another viral video from the Al Aqsa Mosque raid. She wrote, "I urge you to watch every one of these videos," Hadid penned.
"Whether it is a 12-year-old child being suffocated by a grown man, or a mother of 6, running with her hands up, shot by the military. An elderly man on crutches, unable to fight back, is being thrown to the ground. A child and his father are being terrorized for absolutely zero reasons."
She added, "Please someone tell me which one of these people provoked this kind of attack? If you are trying to come up with an excuse, you are the problem.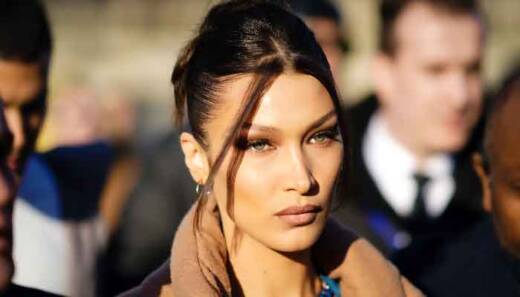 If you really would like to silence me, just like the journalists, or anyone trying to educate about Palestine, Instagram, I will continue to come forward with peace, showing factual information about how the IDF, Israeli government, and settlers attack innocent Palestinians for no reason, except for simply being Palestinian."
'It is the biggest form of bias' – Bella Hadid
Supermodel continued by highlighting Instagram's bias. "This is all a breach of human rights, and if you continue to sensor us, is the biggest form of bias and Unjust censorship.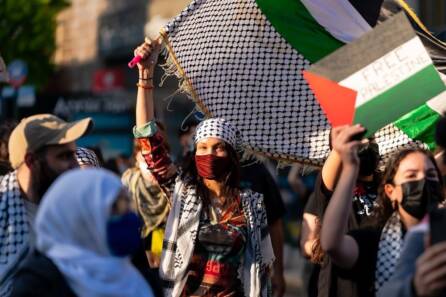 I am not here to make this up. Believe me, I do not want to have to post this kind of terror. These are not actors. These are real IDF soldiers (who are supposed to protect) and real Palestinian people, with lives, families, jobs, history, and souls. If you want me to stop talking, they should stop killing."
Hadid commented that the "excuse I hear most is "the Palestinians. they were asking for it" I hear, "they had a knife. That was the reason the soldiers started to attack."
She further shared, "Absolutely not. As you can see here, these are peaceful people, most of the time with their children, praying, or just … living. Sure, there can be extremists on both sides.
(As anywhere in the world) But I will not continue to sit here and have my people's names be slandered as if they are constantly doing something wrong to deserve this kind of abuse. Unprovoked abuse. In their home, and on the land, that they have lived in for hundreds of years. Especially now, during the holy month of Ramadan."
'This is unprovoked' – Bella Hadid
She concluded, "This is unprovoked." Bella Hadid in another post shared more videos of Israel's brutality in Jerusalem too. She penned down a note, "How many army units does it take to arrest a child? How many times does a young strong military man, with guns, bulletproof vests, and power, have to kick down their elder, to feel more powerful? How many babies and children have to be murdered by a government system before people start to care?"
Adding on, Hadid remarked, "I will not allow us to all be named "terrorists" (as I've been called since I was a child, for simply just being Palestinian) just for being alive or standing up for our people.
As if they go hand in hand. For standing up for what is right. HUMAN rights. This occupation is not only killing the lives of many women, children, and men regularly, but it is tainting the name of other people in the process. It is saddening and sickening."
'We were painted in a wrong way' – Bella Hadid
She went on to share that how media has portrayed the version of our people that have incorrectly been painted in the worst way, to justify this mass abomination, mass abuse of a people is wrong.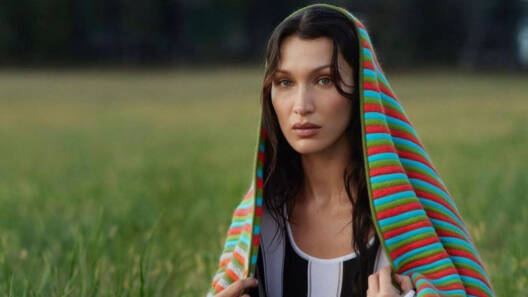 Hadid added, "If you can look at this and think that the way Palestinians have been tortured, humiliated, abused, dismantled and murdered by military occupation, ordered by a government system, is okay, regardless of anything, you are on the wrong side of history. There is no excuse for this kind of behavior. Ever. No matter what."
She got more emotional while sharing her father's story when he was kicked out of his own home at the age of 9 in 1948. Hadid added, "This is not about religion. This is not about me hating something or someone else. I never have and never will.
To me, this is about every single human being and what they deserve in life. To the Israeli government, this is about geopolitics and power. Who benefits from war and violence? The answer is never the people. Injustice anywhere is a threat to justice everywhere."
What do you think of the story? Tell us in the comments section below.