IDP Education Pakistan, a leading provider of international education services and proud co-owner of IELTS, is pleased to announce the opening its two new offices in Faisalabad and Gujrat, making quality study abroad services and IELTS testing more accessible to the youth of both cities.
"After the successful launch of the three offices in the biggest metropolitan cities of Pakistan in 2019, we are excited to expand our presence in two more cities, showcasing IDP's strong commitment towards the Pakistan market. We are very pleased to be able to make quality international education opportunities more accessible to youth of our country along making IELTS testing facilities more accessible for test takers through our geographical expansion" said Mr. Humayun Bin Akram, Country Director IDP Education Pakistan.
IDP Pakistan is an ASX 100 company (Australian Securities Exchange listed company with global head office in Melbourne) with a global presence in more than 50 countries and a network of over 140 offices worldwide. With a legacy of 50 years, IDP has helped students enter more than 600,000 courses and supported our network of over 800 leading partner institutions across Australia, Canada, New Zealand, the United Kingdom and the United States.
Through these new offices, local students will get an opportunity to receive expert guidance regarding the application process, be able to gain entry into their preferred institution across six major English-speaking countries and will benefit from IDP's high visa application success rate. Furthermore, students and professionals aspiring to work or migrate abroad will be able to sit for Computer Delivered IELTS in these offices using IDP's state of the art labs.
Mr Imad Chaoui, Regional Director, MEA, EU & CIS said: "I am really pleased that IDP Education is expanding its IELTS computer-delivered test centres in Faisalabad and Gujrat to support test takers in Pakistan. Mr Darrin Vardon, IELTS Director MEA, EU & CIS said: "The IELTS by IDP App enables people to receive expert preparation guidance, register for the IELTS tests and later, proudly showcase their results on social media platforms"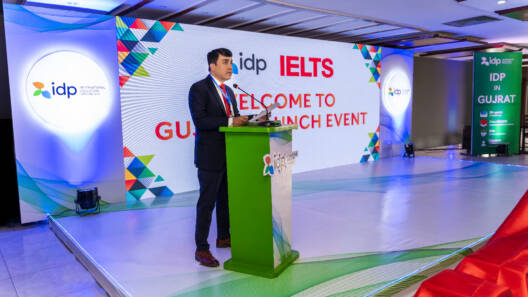 "Our team of experienced counselors will be on hand to provide guidance and support to students and test takers at every stage of the process with our values of expertise, integrity and empathy." Mr Bin Akram said.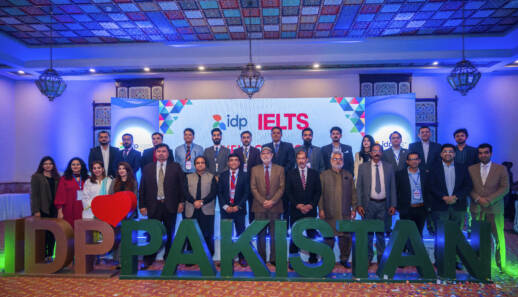 About IDP
IDP Education is a world leader global education services. With a network of over 170 international student placement centres, IDP has a global presence in 65 countries and our websites attract 100 million visits per year. IDP Education Limited is an ASX listed company. For almost 50 years, IDP has played a major role in international education by offering comprehensive counseling services to students and placing more than 600,000 students into quality institutions in Australia, the United Kingdom, the United States of America, Canada, New Zealand and more recently Ireland.
IELTS
IDP is a co-owner of IELTS (International English Language Testing System). Since its launch in 1989, IELTS has become the world's most popular high-stakes English language proficiency test. IELTS is accepted as evidence of English language proficiency by more than 11,000 organizations worldwide. Last year, more than three and half million tests were taken globally.
For more information about IDP Education Pakistan and the services offered at the new Faisalabad and Gujrat offices, please visit their website and follow our social media handles on Facebook/Instagram/Tiktok @idpPakistan. For student placement assistance and to avail our Fastlane service, download our IDP live app from google and app store. To book, prepare and check your IELTS results we recommend downloading the IELTS by IDP app, available on Google Play and Apple App store.