Babar Azam owned 2022 just like he did last in 2021 and showed the cricket fraternity who's the real King.
Once again Babar Azam was awarded the ICC ODI Men's Player of the Year Award and that couldn't be more exciting for the Babar fans.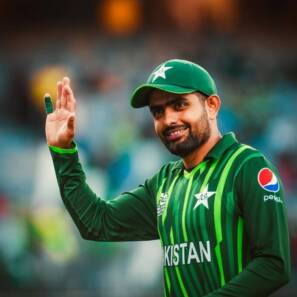 No one could hold themselves from praising Pakistan skipper, Babar Azam for achieving such a big accomplishment in his life.
That's the second year in a row, where Babar Azam dominated, and in the 2022 calendar year, he delivered some remarkable performances.
Babar Azam Wins ICC ODI Player of the Year Award
If you thought that Babar Azam would stop performing in 2022 or he might not keep the consistency of scoring runs just like he did in 2021 then you were mistaken.
Looking at the 2022 stats, his average and run rate got even better than the last time. 679 runs from nine matches at an average of 84.87 with three centuries.
"There were match-winning knocks, spell-binding stroke-play, and memorable moments from a personal perspective and his team in 2022.
As Pakistan skipper Babar Azam claimed the ICC Men's ODI Cricketer of the Year Award for a second consecutive year," said ICC in a press release on Thursday.
ICC further stated, "And it wasn't just from an individual level that Babar thrived, with the Pakistan captain also leading his team with aplomb and to just one loss throughout the year."
Memorable Performances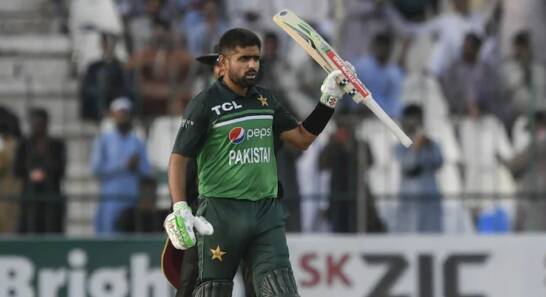 Babar Azam only played 9 matches, but in these, he smashed the opponent bowlers and scored three centuries. One of his remarkable innings was against Australia in Lahore where he scored 114 runs.
Babar Azam was the only Pakistani player who was also named the ODI and Test teams of the player.
What do you think of the story? Tell us in the comments section below.