TV actor Iffat Omar finally issues an apology for jumping the queue for getting the COVID-19 vaccine. The renowned host landed in hot water last month when a video of the Federal Minister for Housing Tariq Bashir Cheema and his family getting vaccinated went viral on social media. She could be seen getting the jab as well.
Earlier, instead of admitting her mistake, Omar responded to the criticism in an unapologetic manner, and landed herself in further trouble. Taking to Twitter, the celebrated host wrote, "I would like to clarify this was a booster shot of a Cansino (trial) vaccine received from UHS who also provided the previous shot. It's not illegal or privilege."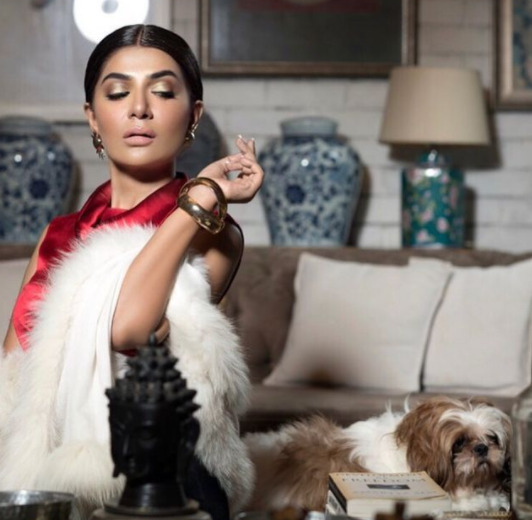 However, Omar soon deleted the tweet as the social media users canceled her, and her tone-deaf explanation. Social media previously accused the actress of abusing her privilege to get vaccinated when more deserving citizens still have to wait. But the buffoonery did not end after she deleted the tweet. Omar, after the deleted tweet, decided to ask people to "take it easy" with the outrage.
Nonetheless, now it seems as though the actor has apologized for using her privilege. Omar took to Twitter and said that she is sorry and ashamed. "I apologize from the bottom of my heart," she added. "I will repent."
When asked by a user whether the actor will now go for the second vaccine, Omar confirmed that she would not be getting the second jab.
In addition to this, the actor also shared that she would get 10 people vaccinated as well. Many lauded the actor for the regret she has shown.
Here is the viral video showing her getting vaccine
The actress can be seen in the video, getting vaccinated alongside Cheema and what appears to be a few of his relatives, at the minister's residence.
It is pertinent to mention that only persons aged 60 years and above can get the free vaccine under the government drive. Meanwhile, those aged 50 can so far only register for a shot. It was over the last weekend, the government allowed young Pakistanis to buy Russian Vaccine against COVID-19 for Rs12,000.
This was the second time that power has been misused in order to receive the vaccine out of turn. Last month, the Sindh government authorities reportedly suspended the official of the District Health Office in Karachi's East district.
What do you think of this story? Let us know in the comments section below.