The absent-mindedness of parents often lands children in unprecedented troubles. Well, the same happened with a 6-year-old boy who landed in hot water for driving an SUV on the busiest road of Multan. Turns out, the boy driving in Multan was out in search of ice cream while his father was asleep.
Earlier this week, a video of a kid emerged that showed him driving a black Land Cruiser SUV on the Bosan Road of Multan. The video of this boy in Multan who was driving to serve his craving for ice cream surfaced on social media and went viral four days ago. Police were searching for the minor. In fact, two teams had also been formed to locate the child and his parents.
In the video, the child could be seen standing in the driver's seat in order to reach the peddles, and see the road.
Despite the presence of a number of wardens and police checkpoints along the way, nobody bothered to stop the kid.
Nonetheless, on Thursday, the father and his son came to a police station. Kid's father, Mazhar Abbas, told police that his son had driven away in his absence.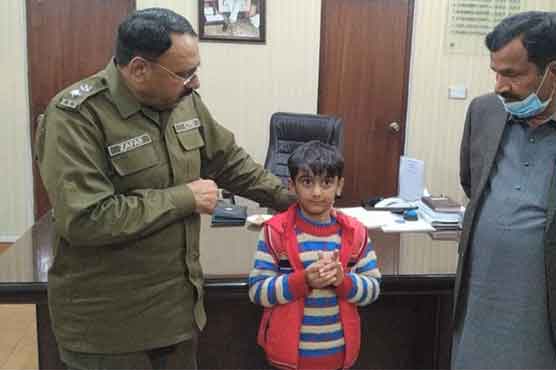 The police confiscated the vehicle. In addition to this, the minor's father was booked under the Motor Vehicles Ordinance. The man and his son were allowed to go home after paying a minor fine of Rs1,000.
'I wanted ice cream,' the kid reveals
"My father was sleeping, and the car key was lying on the bed. I was craving ice cream so I picked the key, and drove off by myself," he shared.
The kid also disclosed that he went to three different places in search of ice cream. However, he could not find it anywhere.
When asked who taught him to drive, it turned out that his driver did. WOW! Moreover, the kid also shared that has driven the car before as well, however, he was naive before.
As much as the children are responsible for their wrongdoing, parents also play a significant role in encouraging them to do so. It all starts sometimes with a short run to fetch groceries from nearby markets. Then it comes to 'just a little ride around the block for fun'. Please stop! It's dangerous for your own kid.
What do you think of this story? Let us know in the comments section below.