Disclaimer*: The articles shared under 'Your Voice' section are sent to us by contributors and we neither confirm nor deny the authenticity of any facts stated below. Parhlo will not be liable for any false, inaccurate, inappropriate or incomplete information presented on the website. Read our disclaimer.
This story has been submitted by Usman Ali.
TikTok is banned in Pakistan again. The country is experiencing the third wave of COVID-19 and major cities have opted for smart lockdown since March 15.
In these trying times, previously PSL matches postponed and then TikTok came under the hammer, perhaps for the right reasons. Who knows, the public will find creative ways to get out of these harsh measures.
Pakistan has banned TikTok again, citing objectionable content on the video clips app. This is the second time the ByteDance platform has been banned in Pakistan, following a 10-day shutdown in October of last year.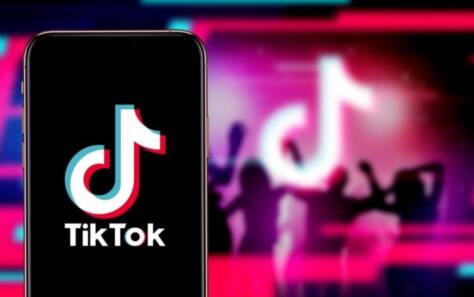 The company has hundreds of thousands of users in Pakistan including mainstream media persons and actors, and yet a high court in the city of Peshawar (PHC) ordered the Pakistan Telecommunications Authority (PTA), to ban the app in order to comply.
Objection
As a number of indecent acts and immoral clips kept circulating on TikTok more often, the objection is that the TikTok authority had not established strict measures to stop violent content creation on its platform.
However, Al Jazeera reports that complaints were made from PHC Chief Justice Qaiser Rashid Khan, who accused TikTok of hosting content "inappropriate for Pakistani society." According to the Financial Times, Khan said the platform engaged in "peddling vulgarity."
History of bans
Pakistan also placed a temporary ban on popular mobile game PUBG in 2020 over concerns that youth in the nation were "wasting their time" on the "addictive" app.
Earlier this year, the government unveiled some of the world's most sweeping rules on internet censorship that would have severely impacted American tech firms operating in the nation. But it later retreated the rules after Facebook, Google, and Twitter among other firms threatened to leave the nation.
Who is winning?
Well, it is crystal clear in the world of business that someone's loss is another one's gain. Here Snack video steps in and cashing in on the blockage of TikTok. Because apps will come and go but creativity never ceases to amaze the audience. Snack video is having a honeymoon period in Pakistan as the number one player in short video creation has been sent behind the scene.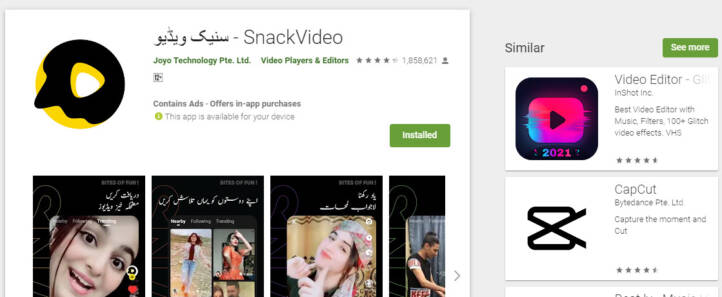 Snack video is trending at number one on Google play store since late Thursday. On top of that, snack video developers have upped their marketing campaigns via hiring popular TikTokers. On top of that, famous personalities are also already on Snack Video including Qasim Ali Shah.
Coming days are going to be critical for TikTok. The more it takes to unban TikTok, the stronger will get the presence of snack video in Pakistan.
However, this is a learning opportunity for snack video as well to level up the ethics and moral code for content creators to behave more responsive towards social values.
In others, the same outcomes will be ahead for not only snack video but all the fishies in the pool.
Another serious player in the market is Likee!
It is trending at number one in top-grossing apps of the video editors category and number four on top free apps with its lite version on the sixth spot. It has higher than 500 million downloads from the Google play store.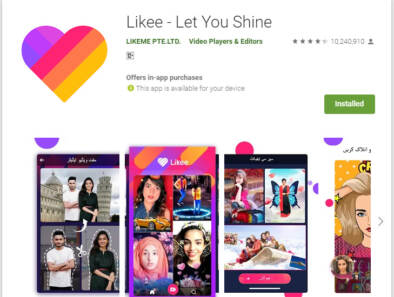 Likee (first name LIKE) is a popular platform where you can create or share original videos. Thousands of likes, stickers, music magic filters, or local songs can be used to create viral videos by clicking on a simple button or start a new video on social media."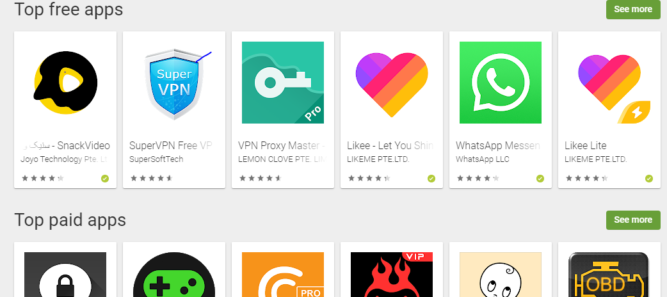 What is a Snack video?
It is an app like TikTok. You can download and install it on your smartphone. This app is quite popular and has amassed over 100 million downloads in a matter of days. It is providing in-app purchases as well as monetizing offers for creators with a fan following. It is proving to be more fun as they have provided the duet option as well.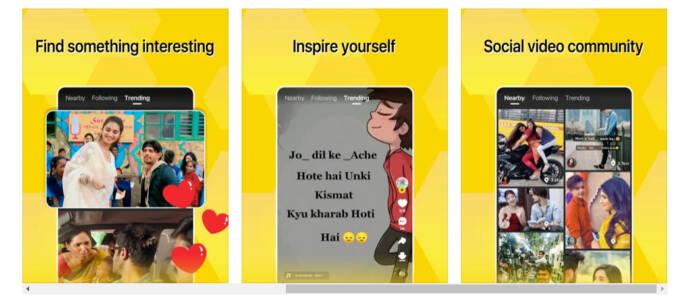 In this app, you will find the funniest, thrilling, magic videos, and is just one swipe away from you. In short, what you have to do is just swipe and watch and skip what you do not like. Even by registering the user can start sharing their content.
Have anything to like, share or comment in the best-case scenario? Why not hit the reply bar to do so.
Top trends right now!
Following are to follow trends if you are new to app to want to create sassy content.
Single me
PubG
Zero To Hero
When India banned Chinese apps back in summer 2020, snack video gained immense popularity by gaining larger than 100 million downloads on the play store beating all the locals as well as foreign competitors.  Likewise, same sort of pattern is visible in Pakistan right now.
The short-video category has become a red hot battlefield in the nation. TikTok's future is rather cloudy in Pakistani weather. At least current circumstances depict that. How you find the snack video? Check and install the app for hands-on experience.
What do you think of this story? Let us know in the comments section below.