Are you tired of looking at the same old boring furniture for months on end, during COVID-19 and the spontaneous lockdowns? Is this time of the year when you have to revamp your room at home or in the office, or do you want to replace your side tables, or perhaps you want a nice plush sofa to do up the corner of your room? If so, then the online websites serving the Pakistani market are your place to go.
While we are getting normalized with online shopping; it's a challenging task to find reliable portals that respect customer service and deliver what they promise.
Now the best way to check the authenticity of an online business is to check the reviews and ratings made by real customers. To lessen your pain of getting scammed by fake and unreliable online pages, we decided to review yet another online furniture brand "Chahyay.com" that is providing quality products and next-level customer service.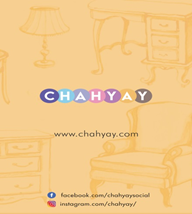 In order to know about the credibility and standard of their products, we placed an order and checked everything from the efficiency of the website to place an order to the quality of products and the customer service; everything went smooth and exactly as advertised.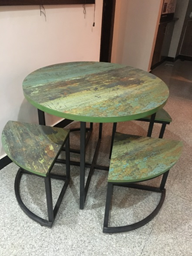 "Chahyay.com" is online furniture and home accessories marketplace having articles ranging from beds and dressing tables to study tables and side lamps easily fitting into an extensive price range.
One of the finest features of the website is its ability to make customized orders and having no difference in the expectation and reality of the product.
It is not just an online website where you cluelessly place an order having zero guidance and a theme in your mind. If you are someone with no knowledge of decor but you like to keep your home in line with new trends and styles; you can contact Team Chahyay for a visit and they will guide you according to your taste and budget.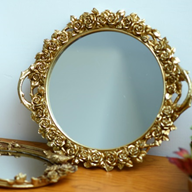 It is high time that we slid into a wide market catering to the needs of a larger audience. The price range starts from as low as 250 rupees giving access to different social classes to experience a safe, secure, and quality shopping experience.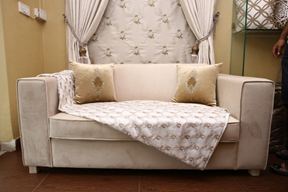 Chahyay.com is not just an opportunity for buyers, but it is a place for interior designerscraftsmen to show their ability and showcase their work to a huge market that is not just limited to Pakistan. The oomph and variety is not something that you can only find in designer houses now. Chahyay.com is facilitating you with high-end modern products readily available with several variants to choose from.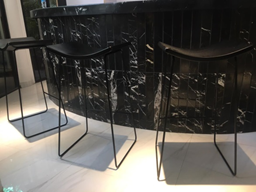 If you haven't checked already, go and visit their website www.chahyay.com and start shopping for the new outlook of your room or office.