Unfortunately, despite being an Islamic country, people in Pakistan are far from Islamic teachings. Islam gives the utmost rights to women. However, many in the country left no stone unturned in depriving women of their basic rights. Sadly, a husband in District Pishin, Balochistan stabs his wife just because she wanted to go to house of her mother.
As per reports, the wife wanted to go to the house of her mother, to which the husband denied her request and stabs her. Following this, the woman asked again and the husband stabbed her 6 times. Presently, the woman is in the Intensive Care Unit (ICU).
As per a local journalist of Quetta, Jamal Tarakai, she is the mother of 3 children. The lady is admitted to Balochistan Medical Complex (BMC) hospital, Quetta. When Tarakai Asked her why her husband stabbed her 6 times, she said: "I wanted to go to my father's house." She added, "I told him that I miss the home of my father." Following this, her husband stabbed the lady.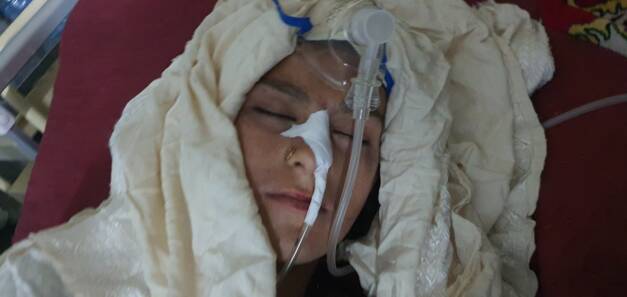 Woman's husband mentally sick
The journalist also questioned her husband's brother that why the sad incident happened. Her brother in law said, "my brother is mentally sick and unstable." He added, "my brother has also hit my mother and father."
To our utter dismay, this is one of the cases that has been reported, imagine the unreported cases of violence against women in far-flung areas of Pakistan. Such incidents are against the basic principles of Islam. Islam discourages any kind of violence against the daughters of Eve.
Thanks to the rise of social media which highlighted the dismal picture. The brother of the accused said that his brother is mentally sick. Therefore, a thorough psychological investigation must be pursued.
Hopefully, the bereaved lady would lodge a First Information Report (FIR) and the Police would put the felon behind the bars.
Read Also: Doctor Bride From Islamabad Exposes Husband For Torture & Domestic Violence
What do you think of the story? Please, let us know in the comments section below!