It's hard to believe if someone leaves us and no one ever thought this would happen. Today, Iqra University's founder and social worker passed away at the age of 49.
It was a shocking news for not only Hunaid's family, but also for his colleagues, friends and Iqra University staff to accept that he's no more.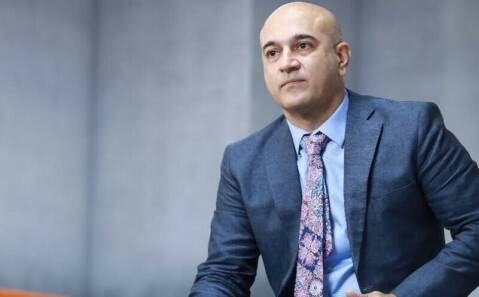 As per the details, he was diagnosed with Dengue and couldn't recover from it.
Hunaid Lakhani's death update
Hunaid Lakhani's personal secretary Waqar Lakho told Pakistan's famous newspaper outlet the details regarding his death and how it caused. Waqar stated that "Lakhani had travled to Thatta on Monday to participate in flood relief activities.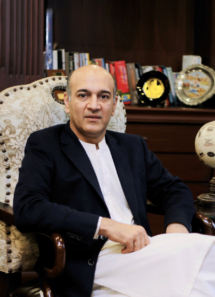 Upon returning to the city, he developed a fever and his condition started to deteriorate, Lakho said, adding that he was subsequently diagnosed with dengue.
Dengue is rising in Pakistan rapidly and people must follow these prevention tips to fight against dengue.
Lakhani was admitted to a hospital in Clifton on Wednesday night after having trouble breathing. He breathed his last on Thursday morning,"
Government officials pay condolences
Hunaid Lakhani was a public figure and that's the reason when the news of his demise spread government representatives, politicians and rights activists paid condolences.
President Arif Alvi expressed deep grief and prayed for the departed. "We must remember through these incidents that life is uncertain and short," Alvi tweeted.
PTI's Shehryar Afridi also expressed grief and remembered Lakhani as someone who "worked extensively in various fields to uplift the lives of the masses".
"Today we have lost a philanthropist, an academician and a comrade who was more like a brother," Afridi said.
"I just can't believe that you are gone," said musician-turned-social worker Shehzad Roy.
MNA Dr Ramesh Kumar Vankwani said Lakhani was "a winner in every front of life but lost to dengue". He offered his condolences to the family.
His funeral ceremony will take place on Friday at Masjid-e-Saheem in DHA's Khayaban-e-Rahat after Asr prayers. Lakho further shared the details, "the funeral prayers would take place on Friday as Lakhani's son and daughter lived abroad."
What do you think of the story? Tell us in the comments section below.