Disclaimer*: The articles shared under 'Your Voice' section are sent to us by contributors and we neither confirm nor deny the authenticity of any facts stated below. Parhlo will not be liable for any false, inaccurate, inappropriate or incomplete information presented on the website. Read our disclaimer.
This story has been submitted by Jawwad Aslam.
Human trafficking has been the most intense issue challenging modern society. It has developed to take on various structures through time. According to International Labor Organization (ILO) and the Walk Free Foundation, the number of casualties of modern slavery today is almost 40 million. Universally, human trafficking has been boosted by the overall revenues achieved by this exchange.
Pakistan is a developing nation. It has been prey to this exchange, due to poverty, the absence of assets for people in general, and the incompetence of officials. Women and youngsters are among the greatest victims of human trafficking in Pakistan on various roads.
Human trafficking has served to abuse the human privileges of the people in question. It persecutes them with no voice to fight back. Poor people have been the greatest objective for these criminal groups. They are accountable for capturing youngsters, assaulting women, and selling them for prostitution. Sexual oppression and women trafficking have been wild throughout time worldwide. But now that has stretched out into Pakistan also.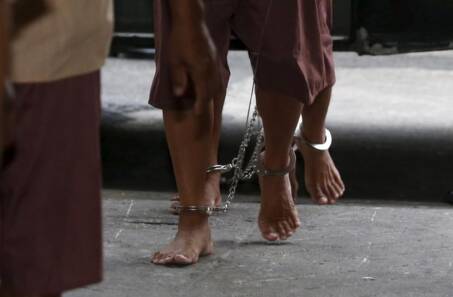 Trafficking of women
Women are treated badly through unnatural marriages, sexual abuse, and violence. Poverty forced several women into marriages for money, without their consent. Meanwhile, some are means to pay debts. Moreover, some women become a means to pay installments and to settle disputes. While some families send their women into prostitution.
Trafficking of children
Human traffickers buy children for begging, homegrown slavery, and prostitution. Meanwhile, childless couples also but children. Moreover, couples searching for a bride for their kids also buy them. While women from Burma, Bangladesh, and other South Asian countries are brought in Pakistan for the same business.
Youngsters are hijacked from ruined territories, beggary establishes a huge interest for hijacked and carried kids in Pakistan. Kids are kidnapped for the organ gathering exchange. Their organs like kidneys are taken out and offered to those who require body parts at significant expenses.
Facts about Human Trafficking
As per a paper report, cases of women and kids trafficking numbered 20000. As per Pakistan's Federal Investigation Agency, the biggest number of dealers work in Punjab, going from 30 to 35 dealers. In 2012, officials scrutinized 40 executives. They released one and penalized 33 for involvement in human trafficking.
There has been a remarkable expansion in the number of casualties across Pakistan. Women and kids from Pakistan are then off to illegal roads. It includes 'bacha bazaars in Afghanistan to prostitution rings and massage parlors in China. The police underlined an expansion in 303 casualties of human trafficking since 2017. An expected 2697 reports of casualties are still pending.
As per the Asian Human Rights Commission, 20000 kids work as beggars. The unlawful exchange of human trafficking in Pakistan remains a worthwhile business with a yearly valuation of $30billion.
Reasons for Human Trafficking
Poverty and lack of education are the main reasons behind human trafficking in Pakistan. As per the Global Slavery Index, 38.8% of Pakistani families live beneath the neediness line. They present remaining at a figure of 3186000, with one out of four people living in intense poverty. The pace of inflation has an upward slant at a pace of 5%. Under these conditions, existence turns out to be hard for helpless families. These helpless families can't stand to record claims for their lost relatives.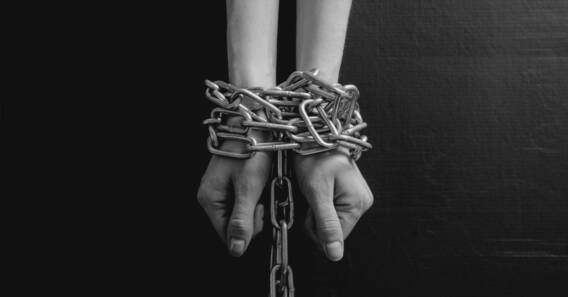 Pakistan is 16th in the number of nations with the most reduced literacy rate. Pakistan has an educational system that just obliges 33% of the country's kids. Poverty has slowed down our economic growth. The absence of training among the labor force has neglected to make new openings. It affects laborers in an adverse way on account of their bosses.
How to get rid of Human Trafficking?
There is a critical need to address the problems of human trafficking in Pakistan. The government should begin by conducting far-reaching surveys to translate the extent of trafficking along with its structures. The provincial government and center should make plans to enable the helpless families. Survivors should be a part of recovery projects and get funds.
Meanwhile, the Pakistani government should work as a team with the partners engaged with bonded labor elimination. It includes government offices, NGOs, global associations, and UN-specific offices like the ILO.
What do you think of this story? Let us know in the comments section below.