Humaima Malik just took a major dig at Momina Mustehsan for her performance at the recent biggest Pakistani award show. Although she wasn't the only one but the entire country that laughed off and trolled Momina on her dance moves. Since her performance was the first one up, opening for the much-awaited event that took place in Karachi, the expectations were high. Momina, unfortunately, couldn't meet them and had to take massive criticism.
The comments varied from 'poor content' to 'why wasn't this stopped during the rehearsals' to 'Is Momina Mustehsan a thing?' Ouch! This was harsh enough but Humaima's insult takes the cake, hands down. But before we reveal what she said, here's a look at Momina's 'power-packed' performance.
The opening performance. 
@MominaMustehsan really thinks she did something.. pic.twitter.com/XOBOcrzRnX

— M (@meemelif) July 9, 2019
Recently social media has become the battling grounds for our celebrities, it is quite unbecoming of them. Take the recent drama, for example, Iqra-Yasir proposal came under fire and celebrities like Veena Malik and hamza Ali Abbasi chose sides instead of spreading positivity and congratulating the couple.
Humaima too isn't new to this, she has previously called out Momimina and didn't let this opportunity slip by as well.
Humaima Not Only Compared Her Performance To That Of A 'Chaabi Wali Guriya' But Called Her Out To Be A Product Of The 'Parchi System'. Also Went As Far As Saying Qandeel Baloch Would Have Danced Better. WHAT?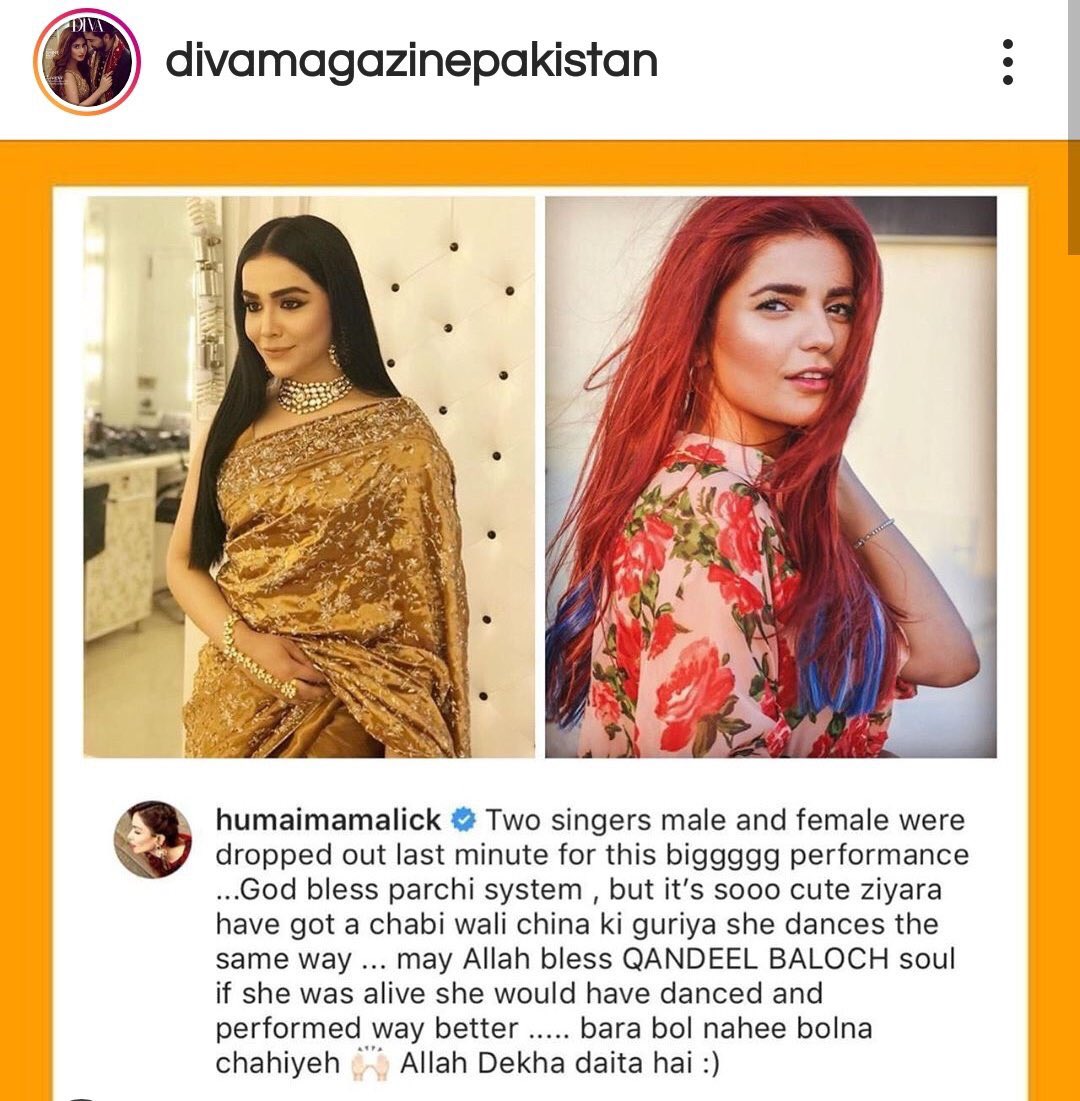 That's a pretty bold statement coming from her. Taking a dig at her performance is understandable but indicating that she only received this opportunity because of the parchi system was a bit far. Also involving late Qandeel Baloch into this? This was definitely a low shot!
The Audience Had A Lot To Say On This Move As Well. 
Indeed, this entire targeting each other online fiasco should end. They are 'public figures' and should maintain poise, grace and a neutral opinion if they cannot appreciate their colleagues.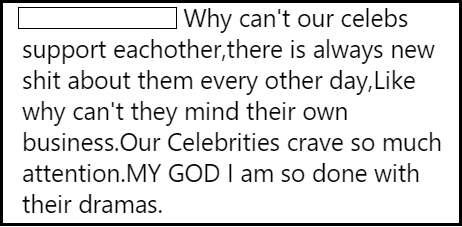 The entertainment industry is probably just being exposed for being full of arrogant and egotistical stars. 

What's sad is the bullying is coming from someone who is a celebrity herself having a major fan following. You need to be careful about what you say and put out. Hate mongering is not okay.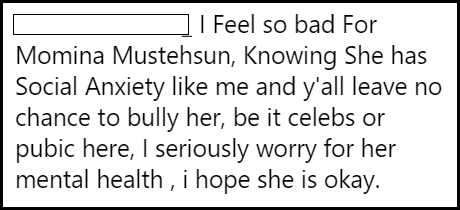 Let's not tear each other down. There is enough negativity in this world as we speak, the least we can do is create a positive environment and do our part in making this life a bit better not just for ourselves but for others.
What is your verdict on Humaima's comment? Let us know in the comment section below!