Renowned religious scholar Maulana Tariq Jameel launched his clothing brand earlier this year. He opened the doors to MTJ's flagship store on Monday in the City of Quaid, Karachi. Amid the alarming increase in coronavirus cases, a huge crowd gathered at the inauguration of MTJ.
Maulana Jamil announced his intentions to set up his fashion earlier this year, hoping to use the profit from the business to fund his madrassas, in addition to building schools and hospitals in the country. The intentions manifested into a reality on Karachi's Tariq Road on Monday.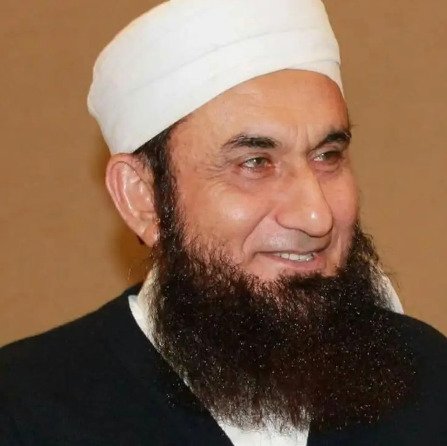 Accompanied by his associates and the executives running the show, Maulana Jamil cut the ribbon. He offered a dua to kick off the launch of MTJ.
His initial announcement met with some criticism. However, he was not comfortable with the disapproval thrown his way for running a business in the name of religiosity. Responding to criticism, Maulana Jamil in a video message said, "Since 2000, I had been thinking about starting a business for my religious activities. Particularly to run a madrassa. During COVID-19's lockdown, I have the opportunity to put that idea into practice".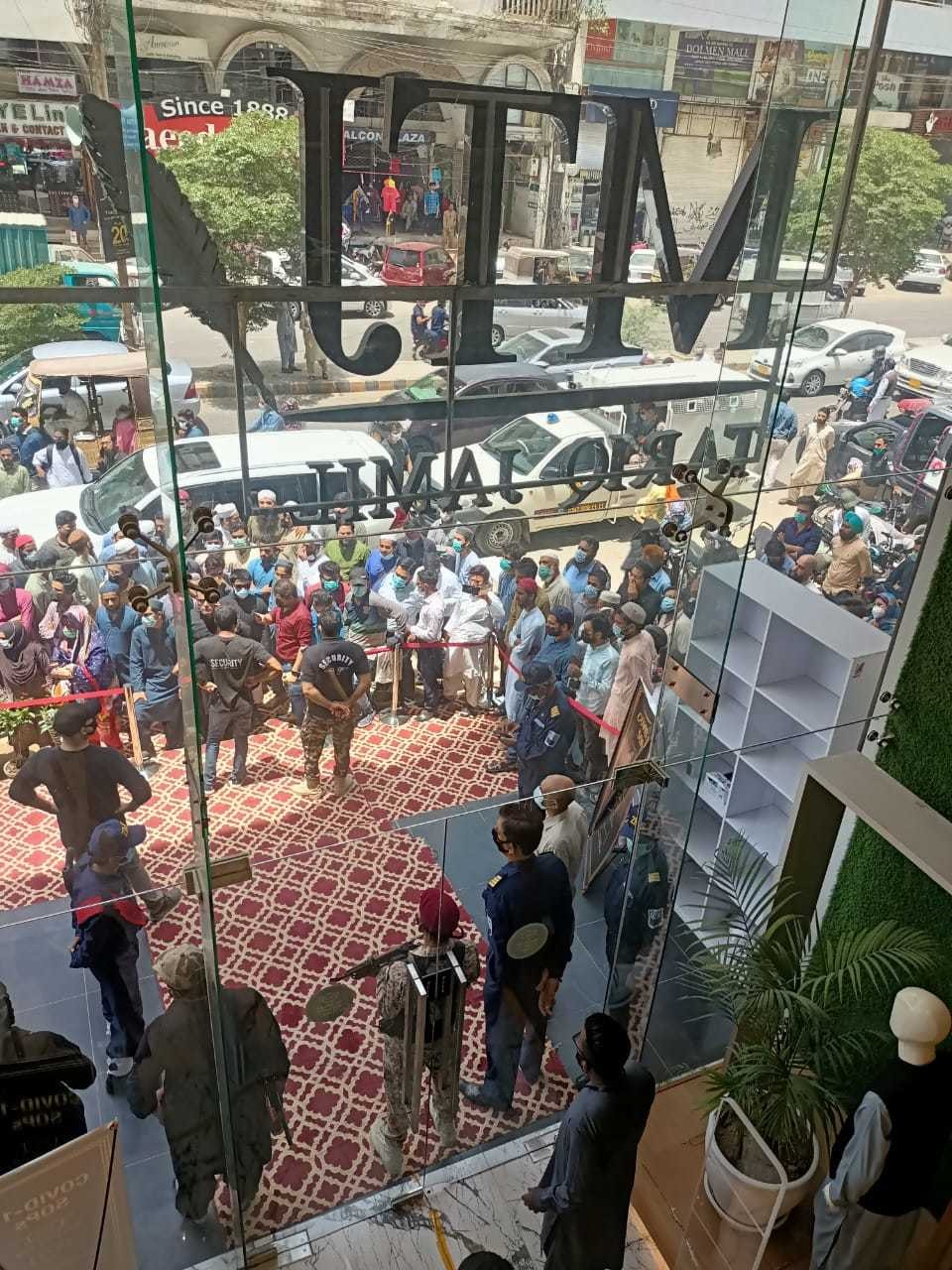 "That was my intention [to make the madrassas self-sufficient] and a few of my friends collaborated with me, after which we launched a brand with my name." Responding to criticism and trolling, he said, "I don't understand where this idea of clerics running such businesses isn't righteous came from."
As he inaugurated his first MTJ flagship store in Karachi, a massive crowd gathered at the event. Images and videos from the event exhibited how people neglected social distancing and violated SOPs. It is pertinent to note that on Monday, Pakistan reported 4,825 new infections as total cases crossed 800,000.
Here is a video
Meanwhile, Prime Minister Imran Khan on Friday said he had asked the Pakistan Army to assist the police and law enforcement agencies in enforcing SOPs for curbing the spread of the coronavirus. In addition, he warned that Pakistan might soon face a situation similar to India if the current trend continues.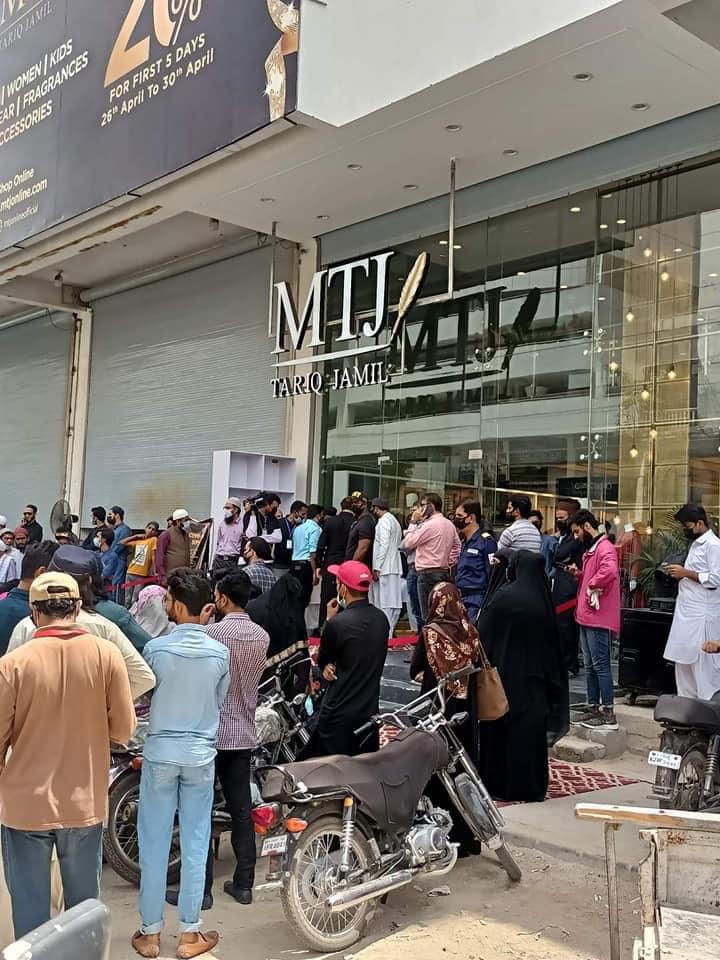 However, the government's strategy to curb this rapid spread relies solely on citizens following the SOPs.
In addition to this, despite the National Command and Operation Centre (NCOC) banning outdoor dining in restaurants amid the alarming situation, many food outlets continue serving food to customers in big cities after Iftar as well as before Sehri.
In the wake of ignoring precautionary distancing and violating SOPs, the whole country will face catastrophic consequences. Even after witnessing the neighboring country drown in coronavirus cases, Pakistanis seem to take the life-risking pandemic as a complete joke.
What do you think of this story? Let us know in the comments section below.