Disclaimer*: The articles shared under 'Your Voice' section are sent to us by contributors and we neither confirm nor deny the authenticity of any facts stated below. Parhlo will not be liable for any false, inaccurate, inappropriate or incomplete information presented on the website. Read our disclaimer.
This article was originally submitted by Misbah Akram
We have always heard this famous phrase "The thirsty man goes to the well himself," right? But what if I tell you this time something opposite happens. The well has come to a thirsty man itself. Yes, you have read it right.
We all know how COVID-19 has ruined the plan of everyone's travelling and exploring. People thought they would visit their bucket list place, Venice but fate has some other plans for them instead of travelling and exploring Venice they have found out sleeping, eating and exploring their bedrooms. Karachi people are so special and so fortunate, they have some new kind of blessing on them that is why Venice has come by itself to meet lovely people of Karachi.
Few hours of rain and Karachi's roads, streets and even houses has filled with water.
Karachi is now giving the view of Venice but there is one issue, the problem is you cannot get everything without money.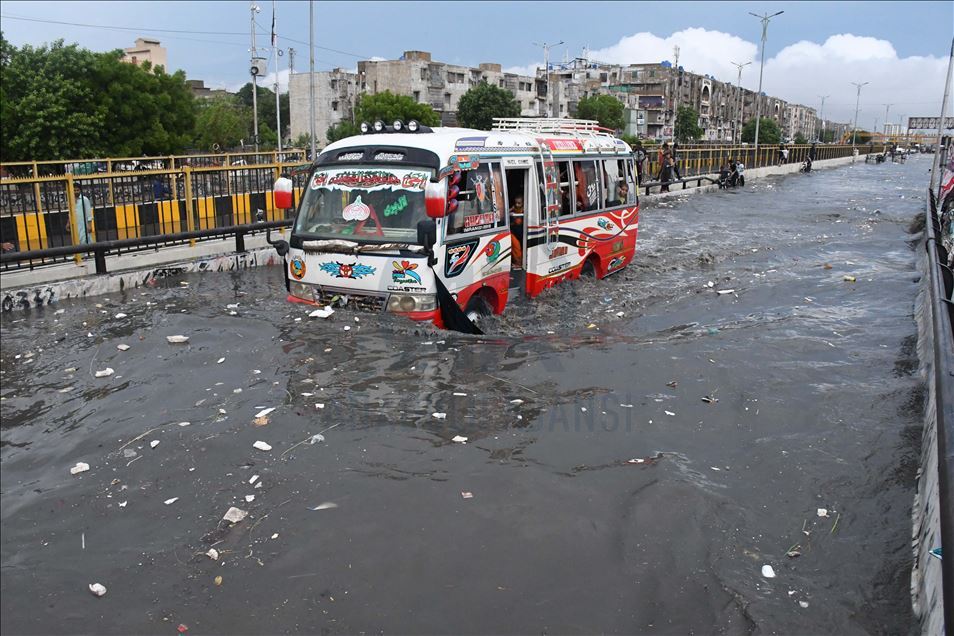 In Karachi's Venice you do not get blue, crystal and clear water but instead you get sewerage water with a sweet smell that only burns your nose and makes your life terrible to live, don't worry. Instead of boats, you get floating cars here and instead of dolphins and fishes, you get cans, bottles, polythene bags and yeah most importantly child's diaper.
Free things are not always good. Karachi people have saved the money of visa and ticket, they have not spent a single penny on travelling that is why they have gotten mini Venice or you can say in your own word "Gareebon ka Venice".
So with few little changes which people are bearing with huge smile on their faces, a low version Venice's view is available for you in Karachi. Come and Enjoy!