Disclaimer*: The articles shared under 'Your Voice' section are sent to us by contributors and we neither confirm nor deny the authenticity of any facts stated below. Parhlo will not be liable for any false, inaccurate, inappropriate or incomplete information presented on the website. Read our disclaimer.
Hello, fellow GoT freaks!
If you did infact click on this link then it's pretty darn obvious that you're obsessed with Game of Thrones like half of the population on this planet and if you don't watch Game of Thrones well then as best put by Septa Unella… SHAME! I just turned 20 and had a GoT themed party and to my surprise, there weren't any previous GoT themed events in Pakistan to take inspiration from, at least not that I know of.
So, this is for all of you who are as waele as I am and want to throw an epic party.
1- BACKDROP
First things first, You need a backdrop to set the mood of the party. I used this image of all the house sigils.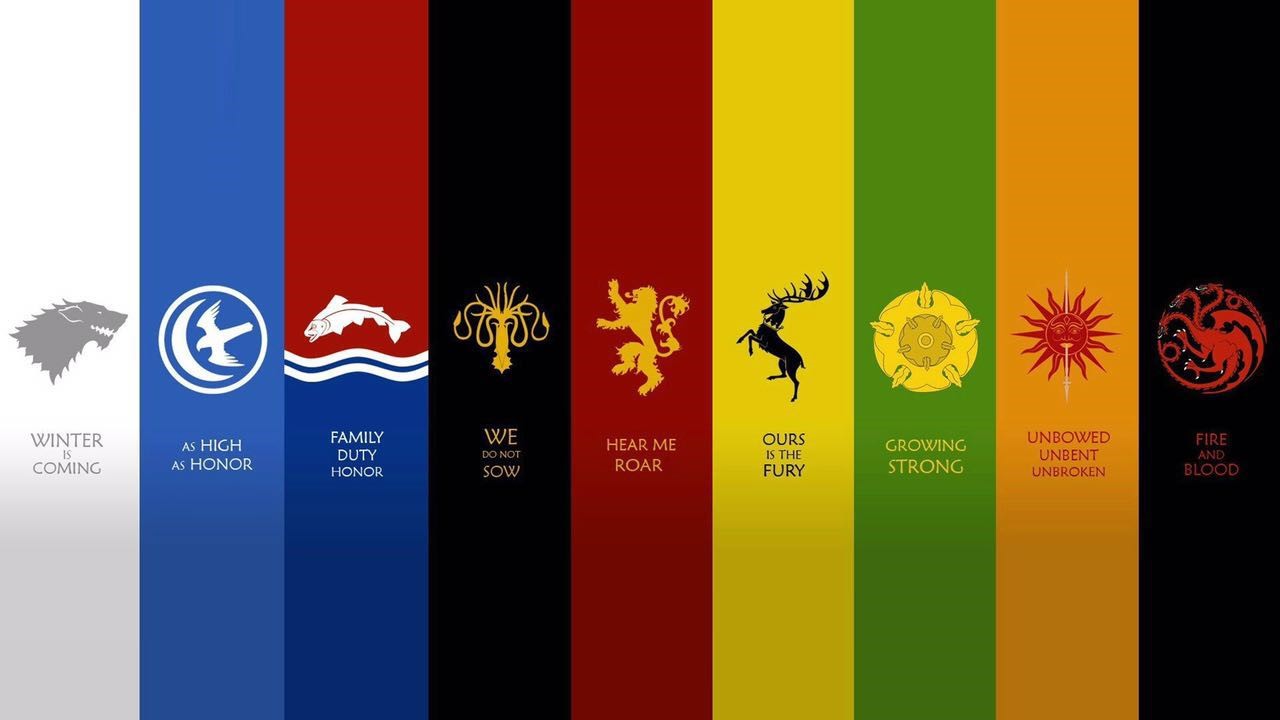 But the options are endless. A throne cutout for the front of the table because what's a GoT party without the Iron Throne?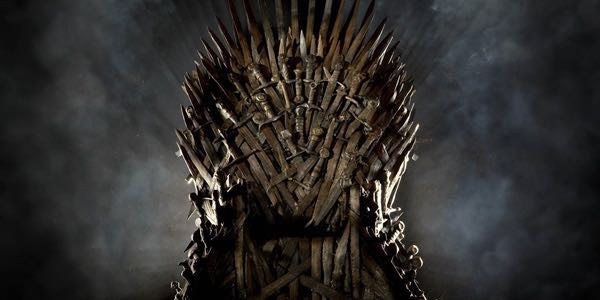 Now this looked something like this.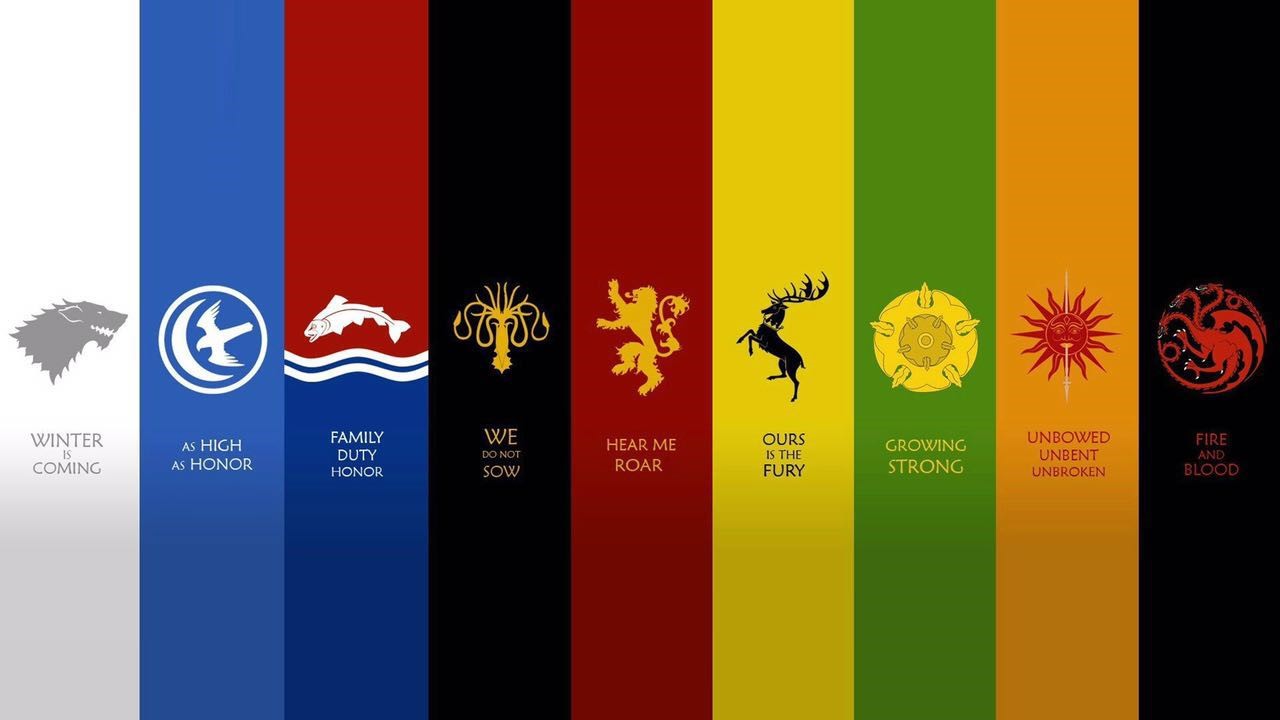 The cutout of the throne on a sequined table cloth.
2- LIQUOR
Even non GoT watchers know it's all about the booze. So since I live in Pakistan and tis Haram af here's a good alternative. Following are the printouts for the 7 kingdom beers and wine.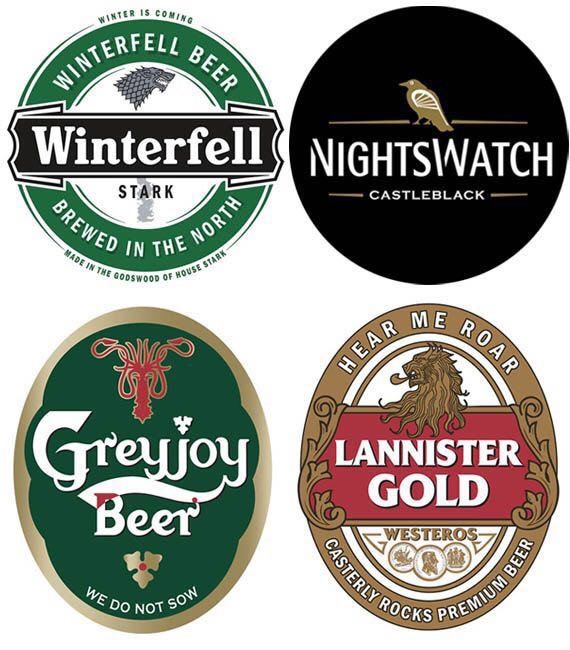 Should look something like this when you're done.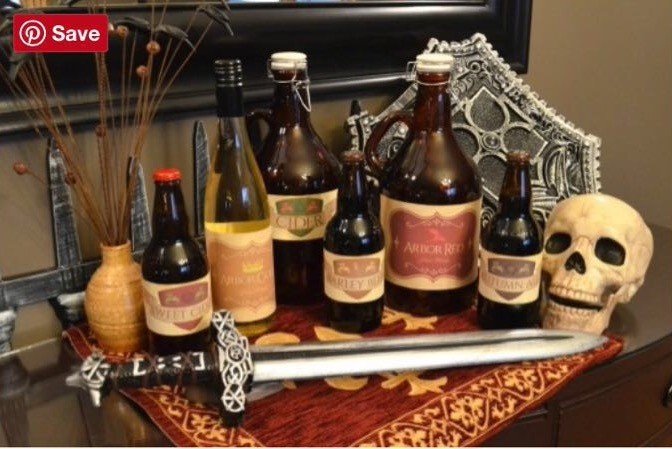 P.S I have no copyrights. All Pinterest.
This, however, is how I did mine since I couldn't find Alcohol bottles on such short notice. I used Peach and lemon malt bottles and removed tags and replaced them with GoT tags.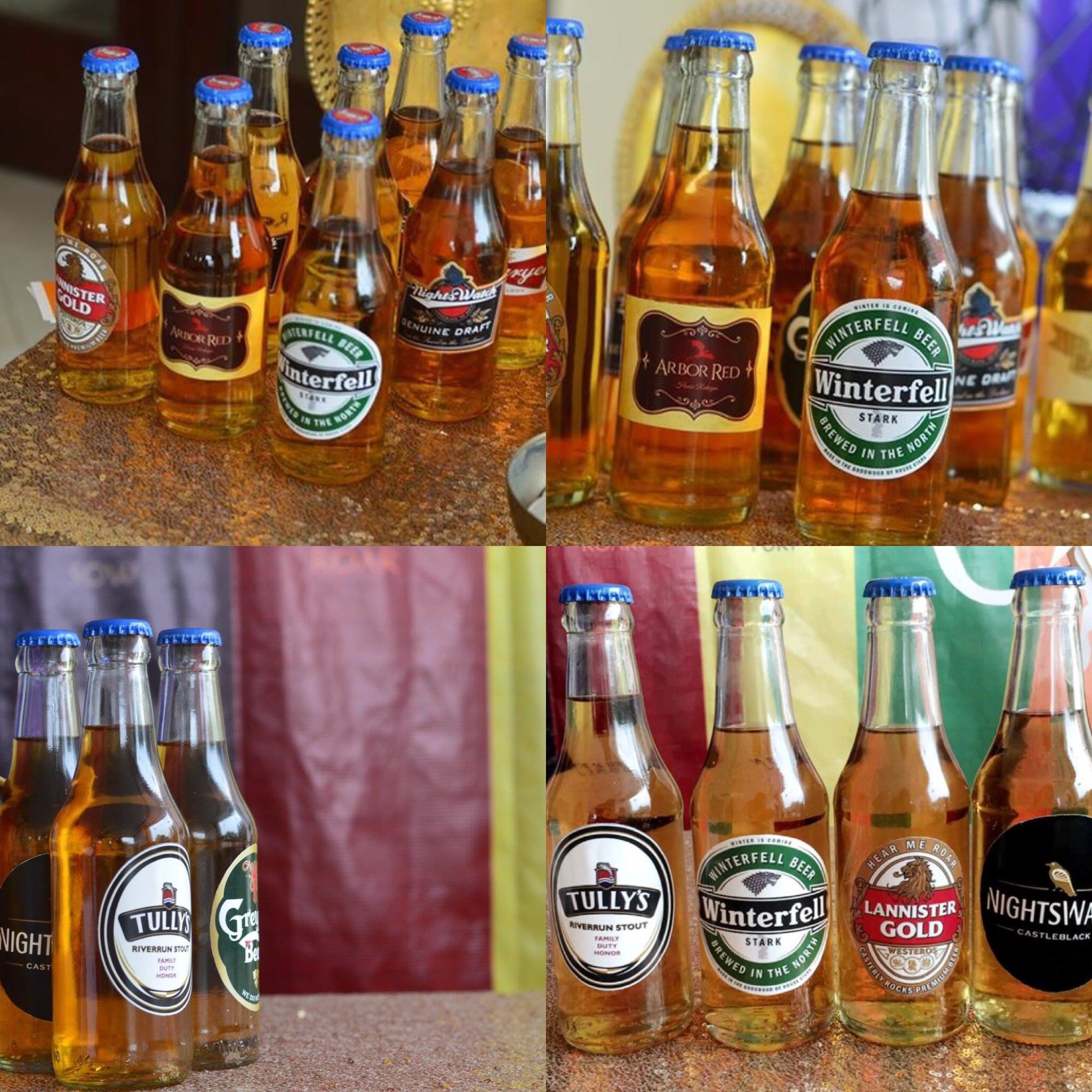 3-DETAILS
There's a lot you can do if you really focus on the details. So much you can find in your house like your Mom or more like your GrandMother's jahaiz ka samaan can be used to give the effect.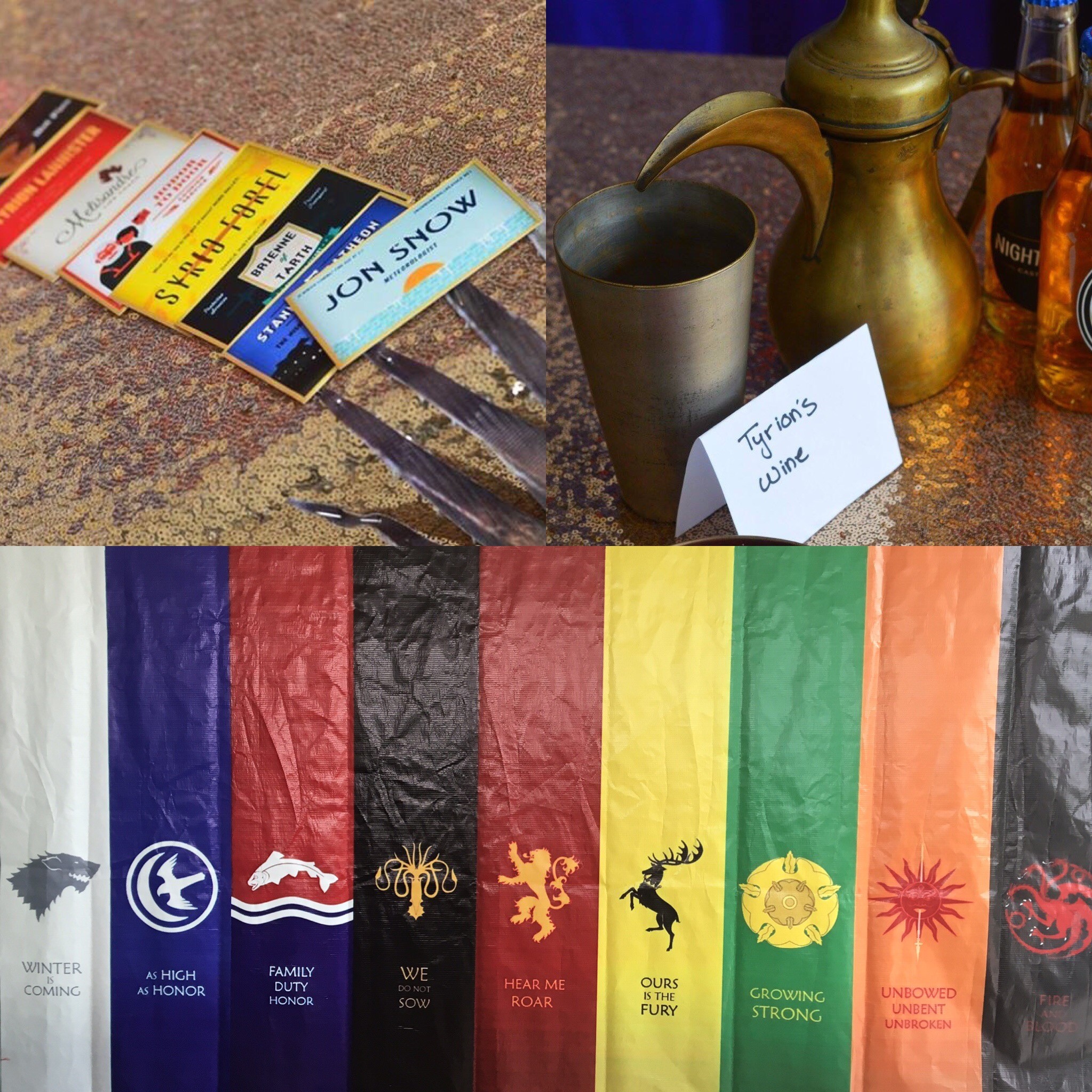 Top left: GoT Business Cards that you can find on Pinterest.
Top right: My beloved friend's Grandmother's jawaani ke bartan.
Bottom: The flex of all the house sigils used as the backdrop.
Some more details include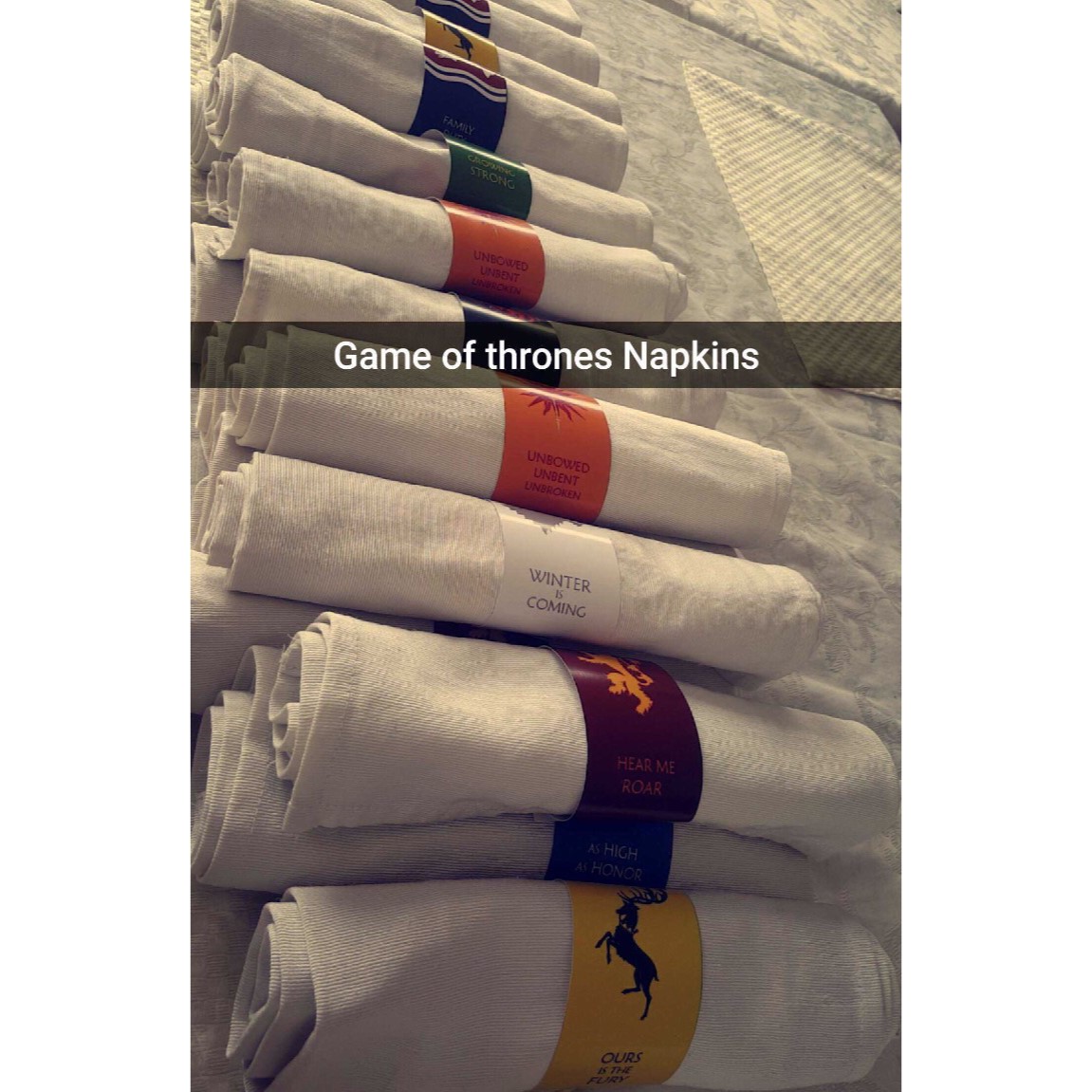 Cardboard cutouts of the same image that was used as the backdrop for napkin rings.
Lastly, If everyone can have a house and motto in GoT why can't we? Which is why I custom made houses for everyone using this dope website called Join the Realm which you can find if you click here.  The houses that I created looked like this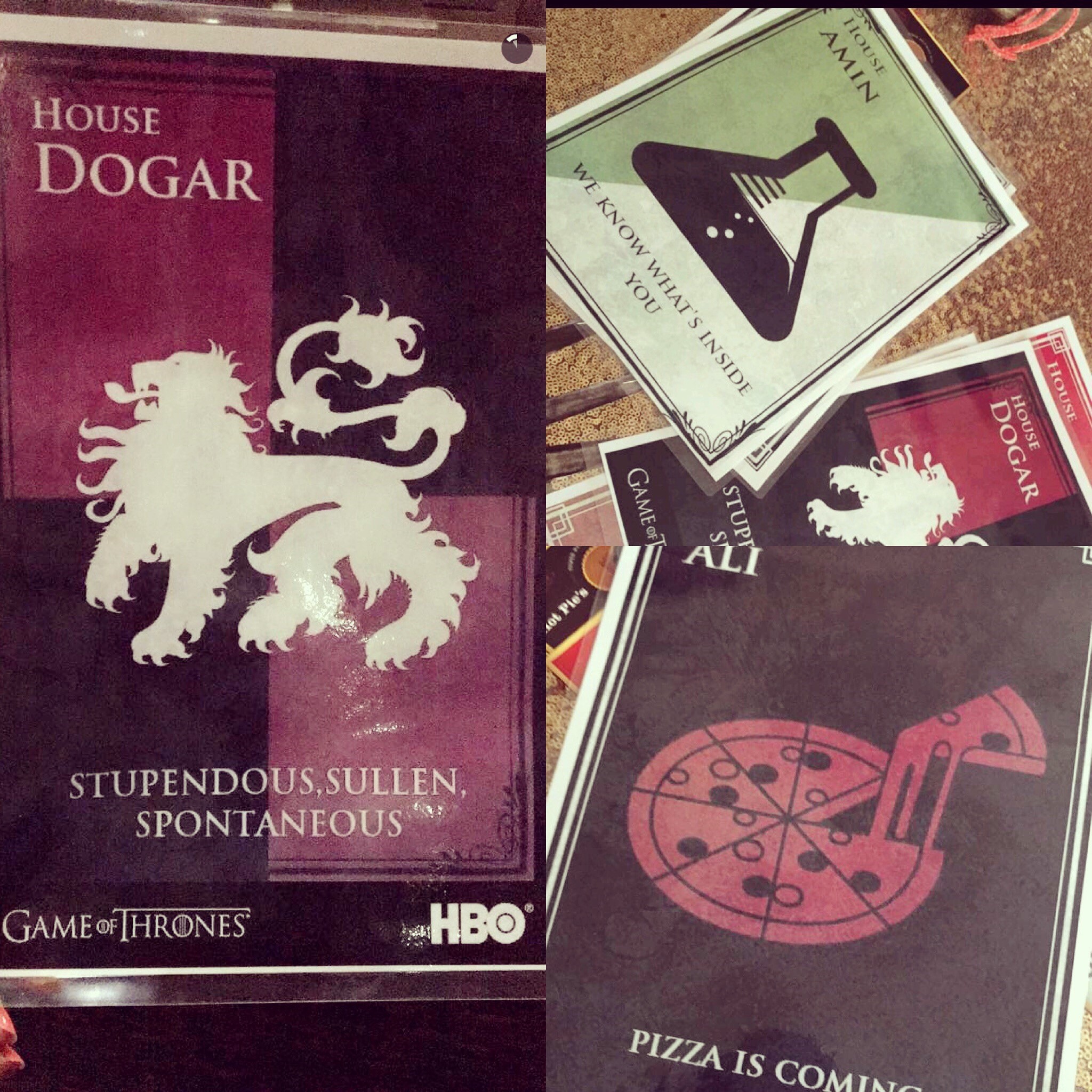 But the possibilities are endless. I got them printed and laminated but it's up to you whether you want to make them cupcake toppers or anything else you might like.
4-FOOD
No GoT without some bread and cheese in the king's landing. More than 80 percent of the theme is set with the food in here. So I went all out and got all GoT style grapes, cheese, bread in wooden trays.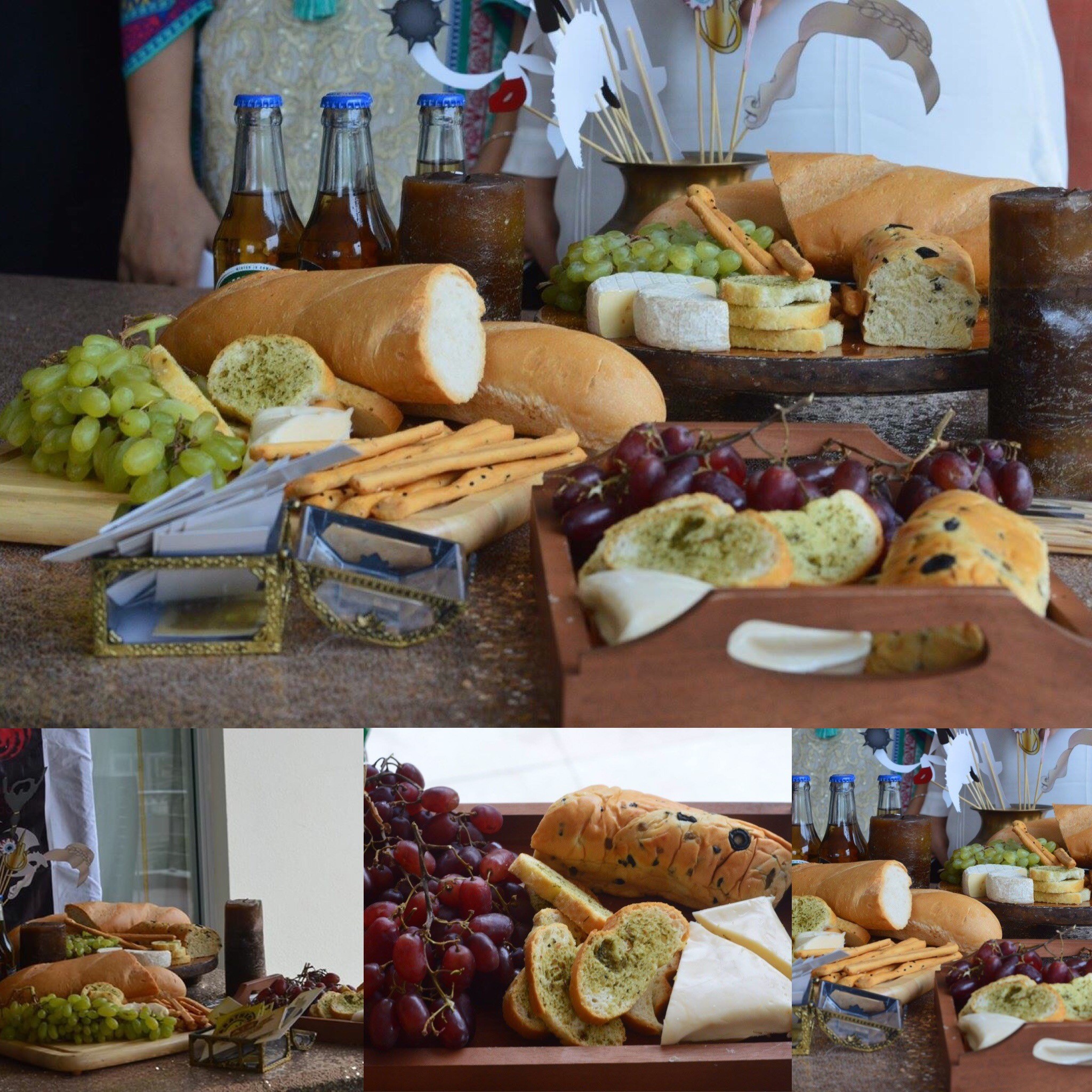 And since we did all this some edible coins and worms were necessary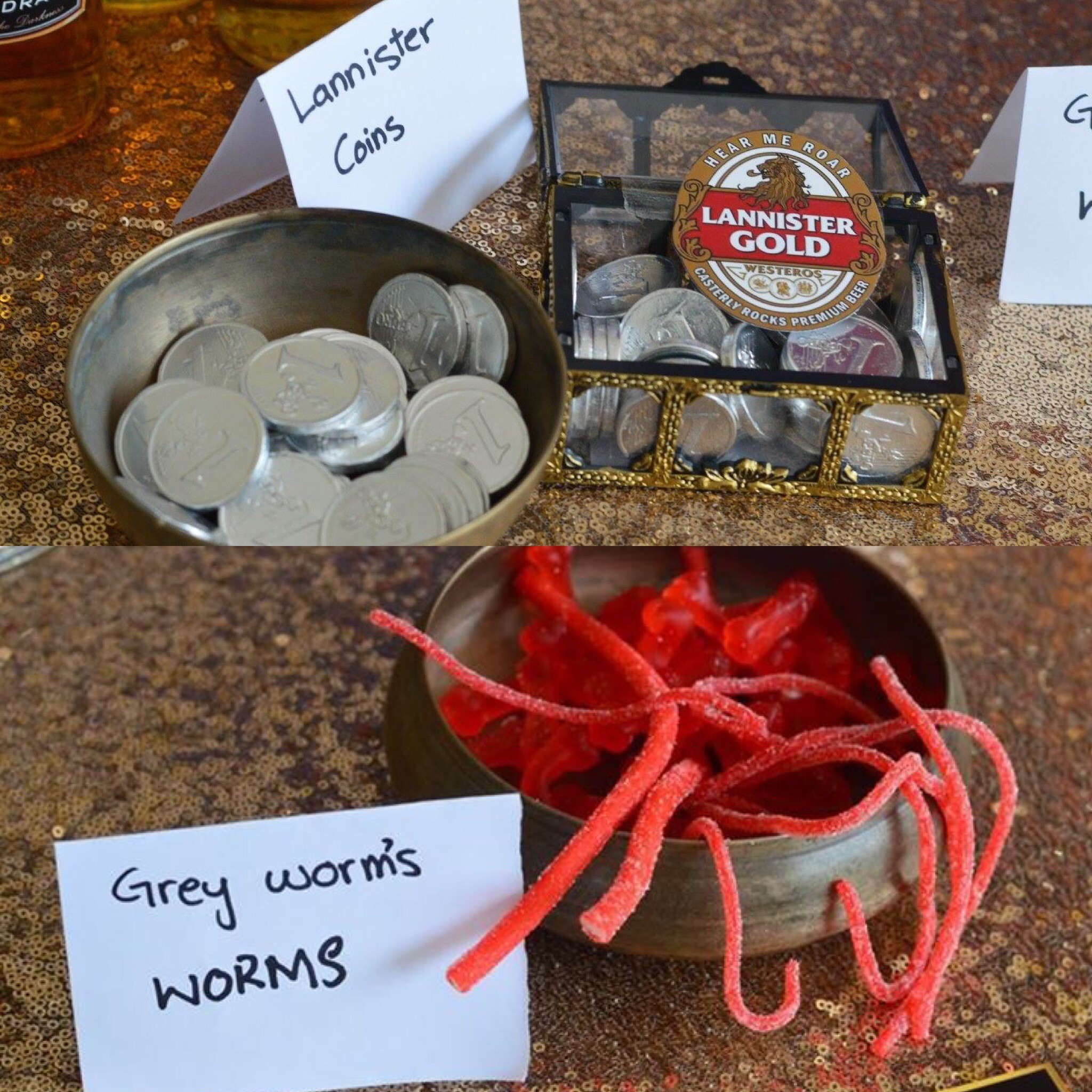 Now the most important thing of all.
5-CAKE!
The centerpiece couldn't have been anything less than amazing so I went this one by Mini Treats that I had them make on order to compliment it all, I had candles with Nightwatch logos on them. For the night is dark and full of terrors.
Now for the final look.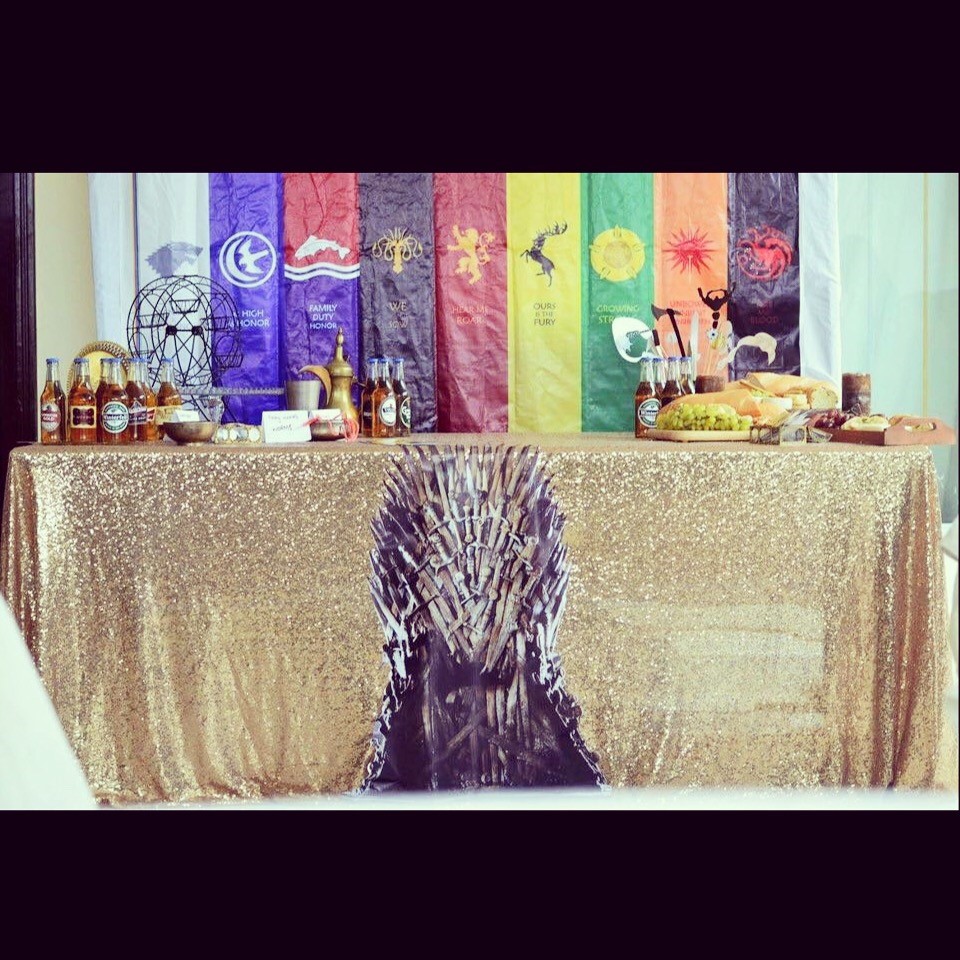 The cake arrived later but I'm sure y'all have a decent idea of how it went.
All the props and decorations were my ideas but Ayesha of Episode 21 helped make it all possible. The flex, throne, and beer tags wouldn't have turned out the way they did without her.
So if anyone wants anything related to this contact her. I'm 1000% sure we can do a lot better than this if we have the time.