Last year Covid-19 brutally attacked the entire world sequentially, including Pakistan. The virus has since then taken away millions of lives globally and is still causing great collateral damage to people, the economy of various countries, and has changed everyone's lifestyle. For coping up with this you must know how to get the COVID-19 vaccine in Pakistan.
Pakistan has been lucky to be able to manage its effects by introducing difficult administrative decisions like smart lockdowns, work from home, online schooling, etc.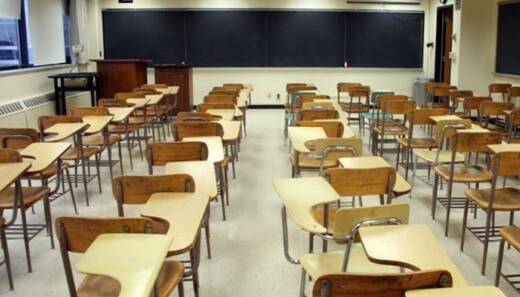 However, even with such implementations people being diagnosed and dying from Covid-19, and the only weapon that has been discovered to fight the battle with the virus none other than "Vaccine".
Many researchers of each country have worked hard to make these vaccines and our government has been planning effectively to make them available to each citizen.
The government and all front-line workers encouraging us to get the dose, because it will not only keep us safe but also our family members too.
Overview of Vaccination process:
The Process Of Vaccination: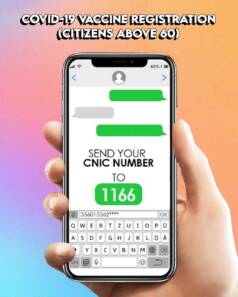 On 6th February 2020, the government introduced a helpline number: 1166, with the title Sehat Tahaffuz. Its primary aim to help citizens gather information regarding polio vaccination.
World Health Organization approved some of the vaccines developed in the USA, China, United Kingdom, and Russia. It happened by the end of 2020.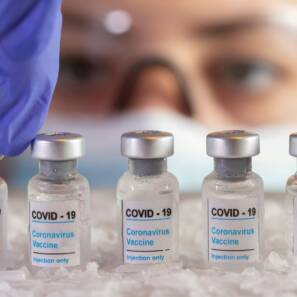 Pakistan immediately started importing vaccines that included two doses. The first drive of vaccination dedicated to health line workers so that they could stay safe and help more and more people.
This drive was followed by registration of people who are of 60 years of age and above. After some time the registration for people of ages 50 and above, followed by people of ages 40 to 49.
Also recently registration and administration of vaccines started on natives aged 30 and above, while people of ages 19 and above can register to get vaccinated.
Not only that, those who have an internet connection, can also register themselves or relatives by visiting the NIMS website. Here you can enter the necessary credentials and register for the corona vaccine.
More details on the vaccine can be found in the NCOC Government of Pakistan website.
How to Get Corona Vaccination in Pakistan?
In Pakistan, anyone can get registered via their phones by messaging their CNIC number on 1166.
Once you send the message, the recipient will get the code which considers as the ticket to the vaccination point.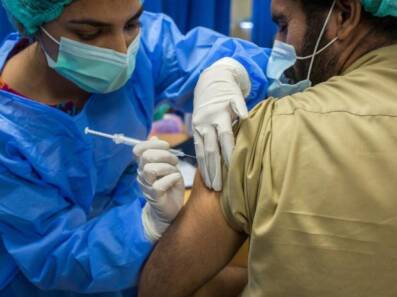 If we fall in the age bracket of what the government has approved, so within twelve to twenty days almost the recipient will receive a four-digit code along with the name of the hospital designated for them to get vaccinated.
The whole process is running smoothly and successfully. Almost all private and government hospitals have covid vaccination units and also certain setups like at the Expo Center in Karachi the biggest vaccination center.
Sindh Government took initiative and opened vaccine centers in public and private institutions. Vaccination Centre opened at shopping on Rashid Minhas Road and in Clifton.
Along with that, other Centres have included the Sindh Secretariat, Karachi Press Club, Arts Council, the Bank of Punjab, the Korangi Association of Trade and Industry (KATI), and other places.
Which Vaccine is Pakistan Being Using?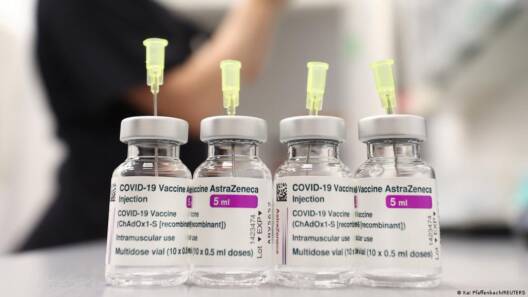 The vaccines widely being used in Pakistan are "Sinopharm" and "Sinovac" that are imported from China, while a few shots of "AstraZeneca"; imported from the UK; are also being given to people. All of them are double dose vaccines, however recently a small consignment of the vaccine:
"Cansino" has also arrived from China that requires a single dose only but will be used for health workers mostly. The best part is that Pakistan has also developed a vaccine named: Pakvac. It is a single-dose injection that has been approved by WHO and was launched today only, and will soon be spread nationwide.
Till now three phases of the corona vaccination campaign held, 18+ campaign just started and youngsters already registered themselves and, waiting for the code.
What do you think of the story? Tell us in the comments section below.