Disclaimer*: The articles shared under 'Your Voice' section are sent to us by contributors and we neither confirm nor deny the authenticity of any facts stated below. Parhlo will not be liable for any false, inaccurate, inappropriate or incomplete information presented on the website. Read our disclaimer.
So there's this guy called and texted me 4 years back like too many times asking for friendship and claimed that he lives in my apartment building, whereas I never got to see him for a single time. Well, I'd blocked his number.
Recently, he texted on my dad's phone and dad was like, "if I know him or not?!?" Now, dad has made sure if he gets to see any text like that one more time from that guy, he would bury me alive (and I know my father). Yaar, no one would be stupid enough to defend a dumbass whom he never saw or talked to before…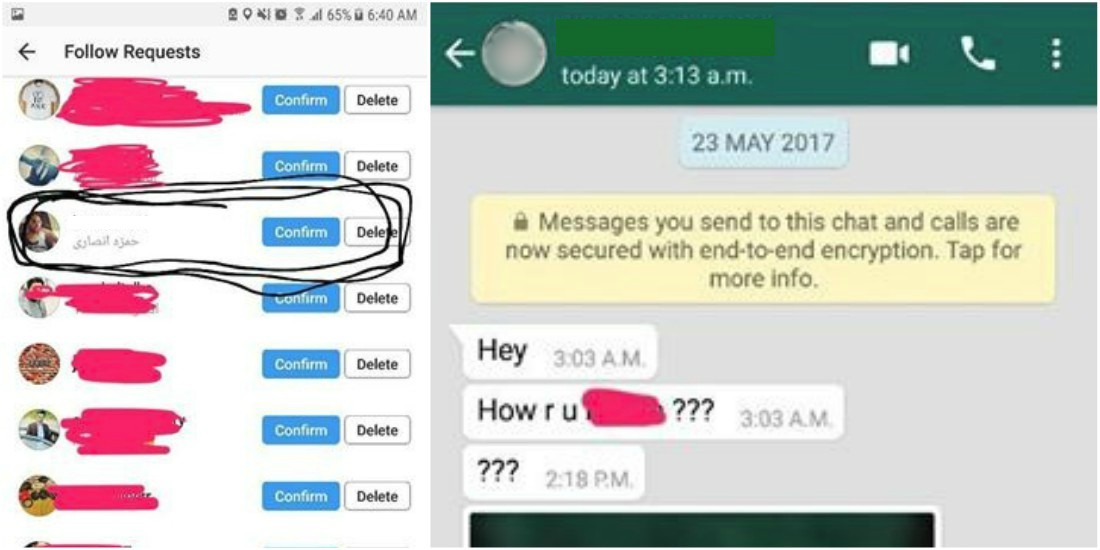 I had to make it public because we all know that this kind of things leaves a great impact on your home environment and I'm in great trouble because of that sh*thead.
And just after posting all of the above on my timeline, he messaged my sister on Facebook Messenger through her mobile number that she has connected it with her new number (it just has been a week since she bought the new sim then how come he got that new number?).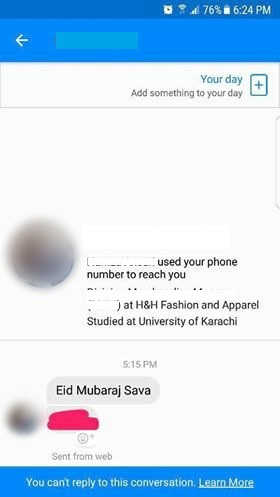 The screenshot clearly says, "_______ used your phone number to reach you." He is badly stalking me and my family. Not just that, when my friend shared that post on her timeline, he messaged her, "who the hell are you???"
I've censored mine and my sister's name for the sake of anonymity.
I request you guys to kindly spread it badly on social sites, write it on the wall of public washrooms or howsoever you wreck him down. Let me know if you have the any better option with this! Thanks for your time!
Read Also: This Is How You Can Find Out Who Has Been Stalking You On All Your Social Media Apps!