Disclaimer*: The articles shared under 'Your Voice' section are sent to us by contributors and we neither confirm nor deny the authenticity of any facts stated below. Parhlo will not be liable for any false, inaccurate, inappropriate or incomplete information presented on the website. Read our disclaimer.
When you surf through online shopping sites, you come across new arrivals that blow your mind both in exciting and regretful ways. If you're among the plus-sized, you're absolutely familiar with how it feels to let go of a dress! When the colors, the blossoming florals, the artistic patterns, fabric and the stitch style… everything seems to be in your favor, except for one thing… its size!
Seek for what goes best on you, not how you could look good in something. When you shop, set aside all the thoughts that seem to demotivate you. There are women out there who tend to convince themselves of how necessary it is to have a particular dress in the wardrobe and let the dress motivate them to come up with a diet plan so that they might fit in it one day.  This kind of approach takes you nowhere and you'll be setting yourself up for disappointment only.
You are perfect just the way you are, love yourself. Just make sure your that you wear what compliments you. Here are a few fab style tips that might help you out to stand out among the rest.
Let Patterns Be The Signature Look For You
What's the best distraction for women? A print that grabs all the wows and praises. Remember how you stroll here and there at a mall, gazing at every flattering digital print, it's never the statue that you notice but the dress. Just get the party patterns you've been dying to walk in around and look your best.
Outfit That Fits You
That's a universal law for everyone; avoiding clothes that are too loose and outfits that are too tight. Also, pick fabrics that are firm and not too thin, this will really help you in achieving your best look.
Long Hair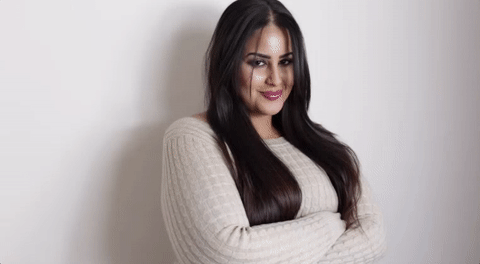 You don't necessarily have to stick with knee length hair. Adding a long layered look to waist length hair is a mainstream but a perfect suggestion to go on possibly any curves.
'Whenever In Doubt, Go Black'
There's a reason why this quotation is so generalized. Just how black gives a flattering look to any outfit, it makes you look thinner as well. Though pastel colored apparels also do justice to curvy people, but they're not something you can pick when blindfolded as every color bestows a different look to a pattern.
Makeover To The Next Level
Just spend some time on yourself and give yourself a break from your hectic life. When you feel good, you look good. Learn from Adele's music videos. We all crush over her makeovers. Treat yourself well.
Heel up with pride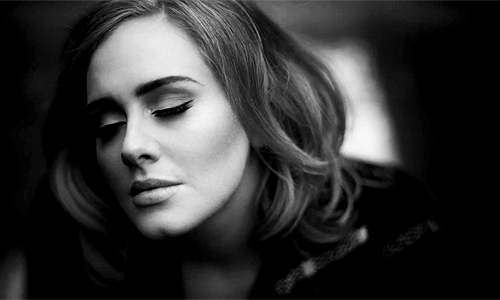 Illusions can make or break anything, just put on a charming pair of stilettos and add up to your awesomeness in no time. Since shoes are so prioritized when it comes to determining a lady's style, walk around in high heels that are a bonus to your outfit. If you're not a high heel person, there's plenty of options out there. An inch or two, kitten heels might suit you well.
Flowy dupatta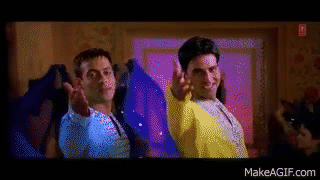 It may seem as if there's a fifty years old mother imposing her opinions in here, but bring out the Sana Safinaz model in you, this will add up to your prettiness while casually covering curves.
These were are few tips that might help you style and look your best. If there's anything else you want to add to this list then let us know with your comments.