Disclaimer*: The articles shared under 'Your Voice' section are sent to us by contributors and we neither confirm nor deny the authenticity of any facts stated below. Parhlo will not be liable for any false, inaccurate, inappropriate or incomplete information presented on the website. Read our disclaimer.
No matter how strong you are, when a human's heart comes across the first cry of their newborn, it melts with joy and an overwhelming elation.
While I had already experienced two such moments with my older children, my third pregnancy shall always be the most special to my heart; my youngest being a Down Syndrome case. The pregnancy being complicated in its third trimester had its own toll on the baby and me.
When Eman was born after induced labor, she was quiet and motionless. Despite going through the trauma of childbirth, my auditory nerves craved wistfully to hear the sound of her cries. She cracked a sound after few pinches bringing back life to the room and relief to my exhausted being.
Her face was covered with bruises due to the complications. There was something else about her face, my heart knew wasn't right.
The nurses took her for a routine checkup but it took a little longer than expected. After an hour, my doctor came in and told me that Eman was diagnosed with Down Syndrome. I can still live that moment like yesterday. Everything seemed blurry and to talk about myself – well, I felt nothing.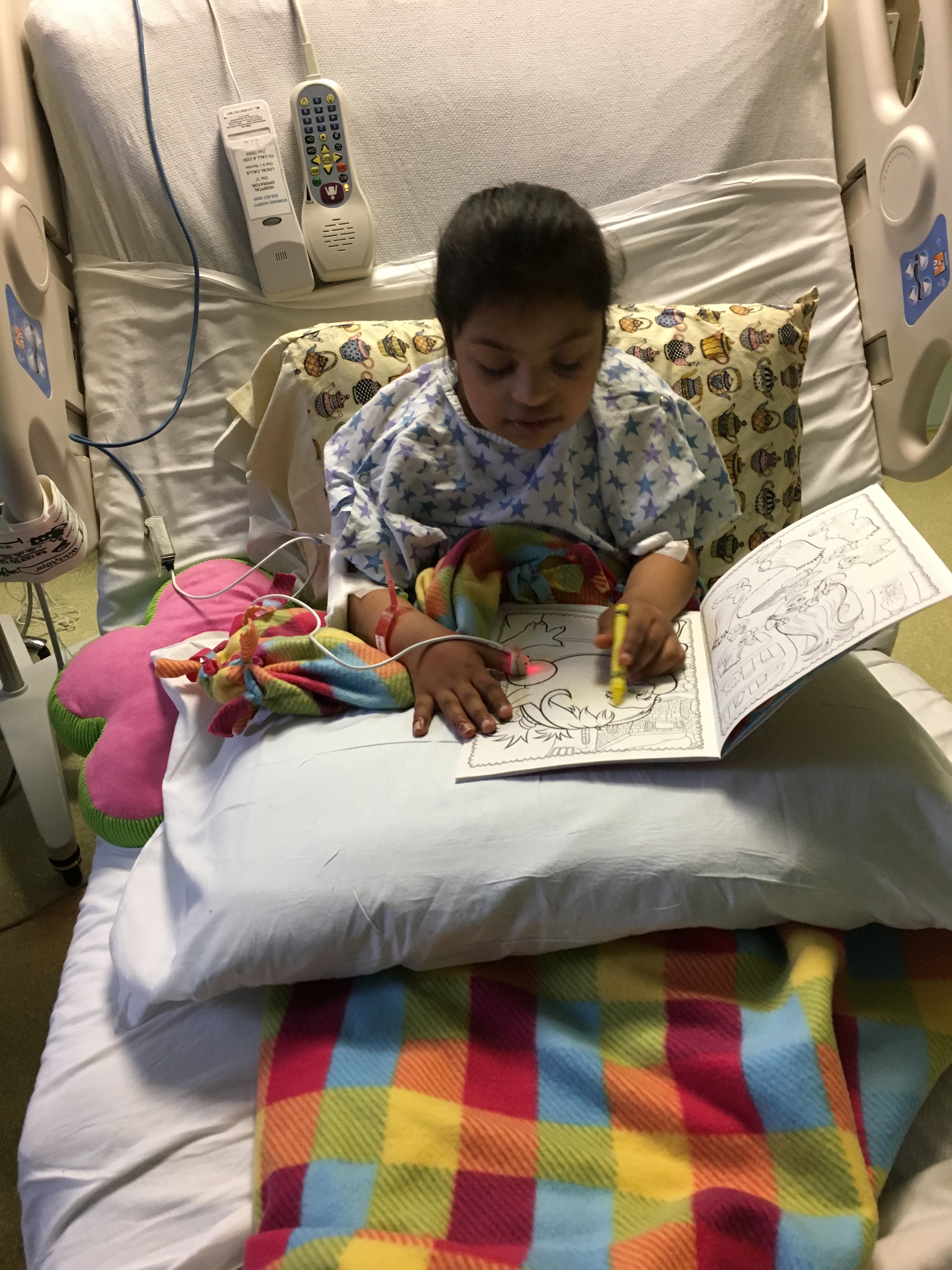 I wanted to cry but couldn't bear any tears, wanted to ask questions but couldn't say any words. All I could manage was a pair of shivering hands – which she took into hers and said, "Don't worry, the pediatrician will come and explain everything".
The pediatrician came in after a few minutes and along came a long list of medical conditions. Eman was born with congenital heart, astigmatism, hypotonia, weak immune system, atlantoaxial, and sleep disorder. We stayed in the hospital for five days, during which she went through a rigorous series of tests.
Two years in, I literally tried to do everything and thought in doing so, I could still keep sane. Soon I started to feel sick and depressed. A person who took care of her sisters from the age of 12, dealt with parents in their 60s should be able to overcome all this. But how do you take care of a baby who doesn't even know how to learn to feed?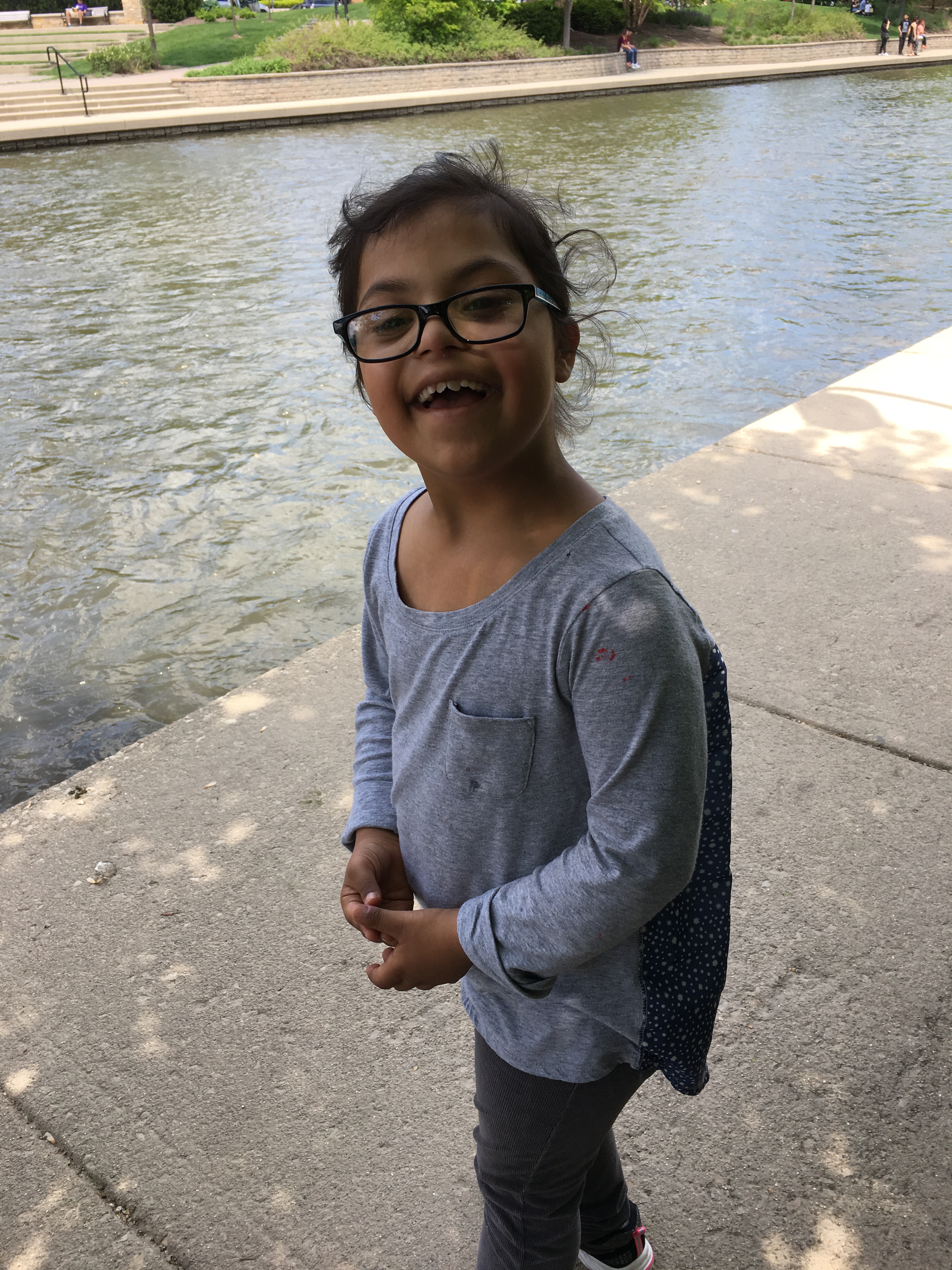 My father taught me to always have faith in Allah. But sometimes we need more guidance. Losing my father who was my only rock, made it worse. Then five years ago Allah opened a door for me. A resident scholar for our mosque started classes for adults. And I enrolled in one of them.
During one of his classes, Sheikh Rizwan asked a question if anyone knew when they were tested by Allah? I answered clearly that Eman was a test for me. Before moving on to next student's answer, he replied, "It's not a test, it's a blessing" and left it at that.
That one reply changed my whole relationship with Eman in respect to Allah and myself. I came home with Sheikh Rizwan's words echoing in my mind and started researching. It was as if I had felt the sunshine for the first time.
After putting kids to sleep, I prayed Isha and I cried. I shed tears for hours. There was something which I could associate with, a place where I could belong to. I put Eman in Allah's hands that night and asked for forgiveness for I was trying to control everything myself. "I am just a caretaker.
She is Yours, just give me the strength to fulfill my responsibility. You show me the path for her and I will follow". That night and fast forward five years till TODAY! She is 7 yrs old, we both still do all the crazy medical stuff but now there is fun and strength of it- believe it or not!
She is the same girl who was fed from a tube for three months, and now she is capable of fixing herself a sandwich and peel an orange. She couldn't talk until the age of 4 and used PECS. Now, she finishes her dad's sentences! Her bones were like rubber for two years, and today she is called a NATURAL in the Gymnastics class.
She started with contained class at the age of 3. And in three years of preschool intervention, along with my side, the therapists, teachers, everyone saw her grow into a miracle – no one had expected!
I could never have been able to fight for Eman's rights, stand beside her and yet take no share of her success, and be proud of who she has become. When a therapist asks me, "Do you have any concerns for Eman?" I answer, "No, I don't have any concerns, but let's plan some goals for her."
All these miracles that happen in her days – the people who pour into her life, the progress that she shows, everyone who falls in love with her – because Allah stands with her. I am thankful for so many blessings and people in my life, but the most thankful I am is for the moment that happened five years ago – when I found my strength back. Eman gave me back what I was about to lose.
Science is what helps us identify the problem and science are certainly what helped Eman achieve the herculean goals that were set before her in a way that her strengths have overcome her weaknesses.
Yet, science leaves a chasm between rationality and that strictly intangible valley of cluttered with doubts, faith, fears, and ambiguity. That chasm can only be filled with Faith.
Read Also: Celebrate Life And Love On World Down Syndrome Day