Pakistani celebrities are celebrating the occasion of Eid-ul-Fitr with fervor and zeal. The announcement of this year's Eid sent social media into a frenzy as many people, including celebrities, had gone to sleep expecting to wake up for sehri. Nonetheless, we have gathered a few pictures of how all your fav celebs celebrated this Eid, so let's get onto it!
Many actors celebrated Eid with their families and friends, reminding followers that the coronavirus SOPs must not be violated. Here are the festive photos that brought in festive cheers from your favorite stars, from Naimal Khawar all the way to Ayeza Khan. Let's take a look at how your fav celebrities celebrated this year's Eid!
Sarah Khan & Falak Shabir
The lovebirds Sarah Khan and Falak Shabir celebrated their first Eid together.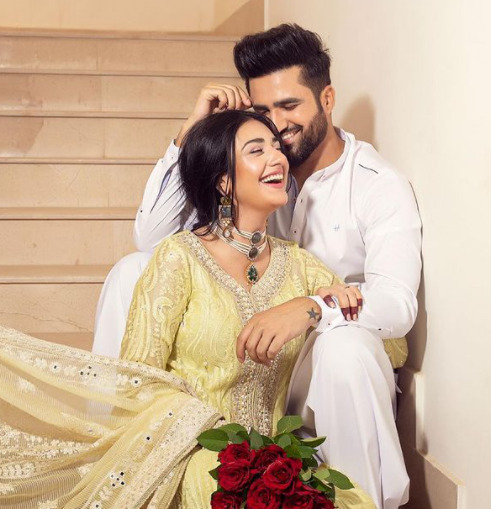 Naimal Khawar & Hamza Ali Abbasi
"Eid Mubarak from us to you," wrote Naimal Khawar as she shared an Eid mirror selfie with her heartthrob hubby.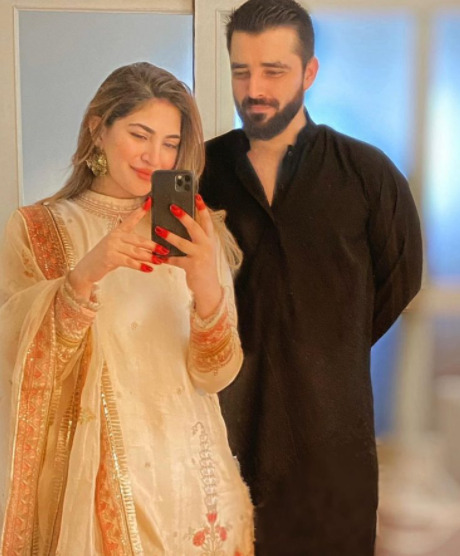 Iqra Aziz & Yasir Hussain
The soon-to-be parents Iqra Aziz and Yasir Hussain looked absolutely stunning!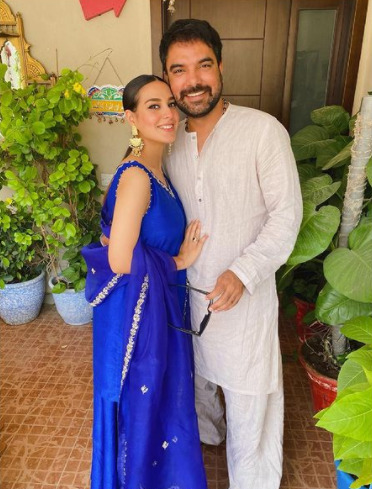 Saboor Ali & Ali Ansari
The newly engaged lovebirds Saboor Ali and Ali Ansari celebrated their first Eid together as a couple. The duo looked absolutely adorable in their chic outfits. It may be recalled that the couple announced their Baat Pakki and got engaged at the beginning of this month, and surprised their fans.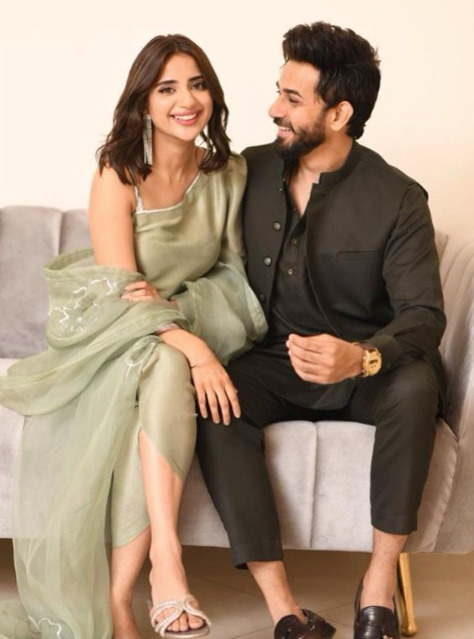 Hina Altaf & Agha Ali
Hina Altaf and Agha Ali departed from Karachi to celebrate their Eid with Agha's family in Lahore. The couple shared stunning clicks from their Eid celebrations with the fans on Instagram. Let's have a look at how cute they looked!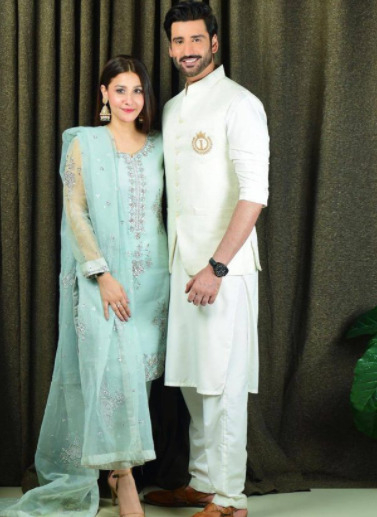 Sania Mirza & Shoaib Malik
"Swipe to see what happens when we attempt to take typical post pictures," wrote Sania Mirza, who celebrated Eid with Shoaib Malik and their son Izhaan in Dubai. The photos show her being unable to keep a straight face, prompting funny reactions from Shoaib.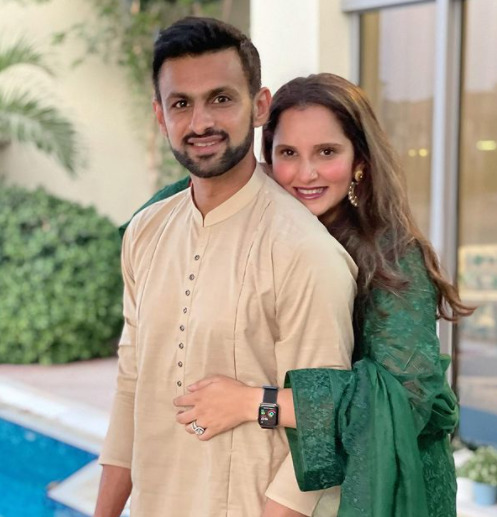 Saba Qamar
"There will be no hugs and kisses this Eid," said Saba Qamar. She urged people to remember Palestinian brothers and sisters in their prayers and keep Eid celebrations simple. Just look at how elegant she looked!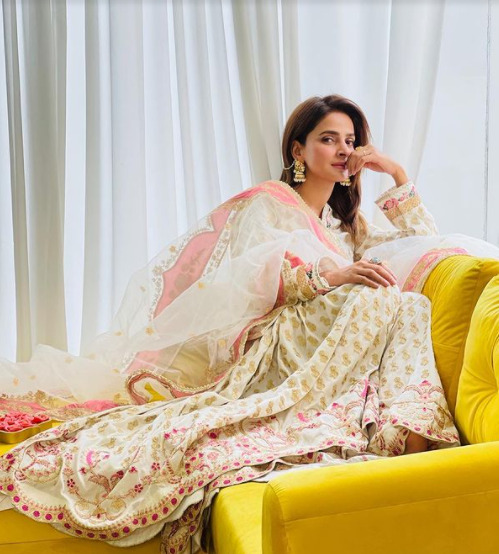 Usman Mukhtar
It is the charming Usman Mukhtar's first Eid after his marriage. The handsome opted for a classic waistcoat outfit this Eid.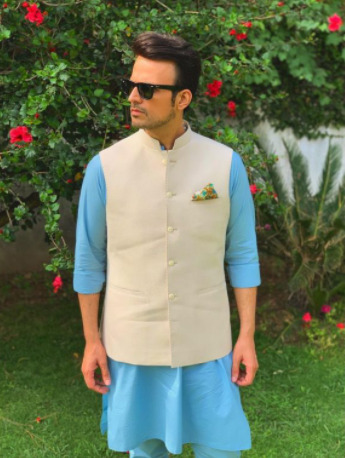 Ali Rehman Khan
"Eid Mubarak to each and every one of you! Haven't ever seen such a nail-biting Eid. Glued to the tele till the very last minute. Sudden Eid it is! May Allah bless you all and keep you safe. Ameen", wrote Ali Rehman Khan as she shared his Eid snap. Look at how effortlessly gorgeous he looks!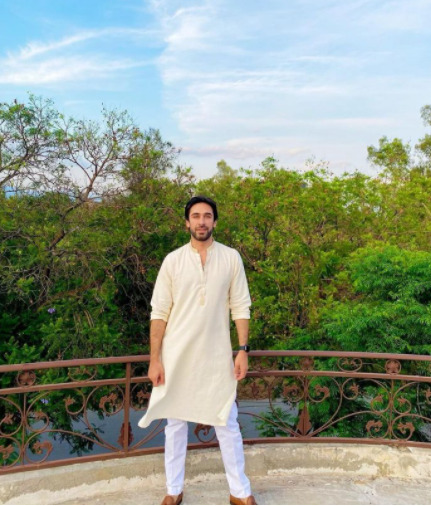 Needless to say, they all were easy on the eye as always!
By the way, in case you are wondering what to do on these next two days in limited options amidst coronavirus lockdown, check out the fun things you can do to make the most out of the Eid holidays.
What do you think of this story? Let us know in the comments section below.