We observe frequent meme trends on Pakistani social media platforms, from "gormint bik gayi hai" and "kaisa diya"  to "boss mei ne aapko kiya bola hai?" and "we are proud of you". Not a single day here can pass without a viral meme attracting the internet users. But, the situation is entirely similar or perhaps more intense in West.
Recently, a phrase that has been circulating over the internet and has successfully forced all media outlets and social media sites to cover it was "Cash me ousside, how bow dah?". Well, it sounds a bit awkward, no?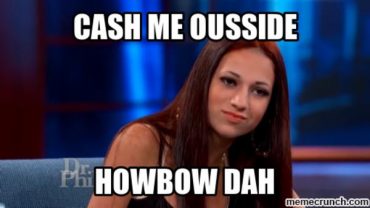 The sole credit for this catchy yet threatening phrase goes to a mentally abnormal girl who was featured in 'Dr. Phil' – one of its kind American reality TV show, where mentally ill patients are invited and exploited for their own good and bad.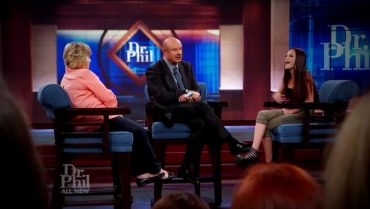 Danielle Peskowitz Bregoli, an "out-of-control" 13-year-old whose 'Dr. Phil' episode aired last September. In the episode, Bregoli's mom, Barbara Ann, says that her daughter has stolen her car, her credit card, and she doesn't know how much longer she can parent her child. The girl accepts these blames but also have a counterclaim that she's not mentally ill and that she's just making most out of her life by having such kind of fun.
After having an argument with her mother on the show, she ends up making enemies with the audience as few chuckle at her street accent and loud personality. She first called them 'hoes' but their continuous hee-haw and giggling frustrated her and she shouted: "Cash me ousside, how bow dah". Of course, she seems to mean, "Catch me outside, how about that?" but the phrase sounds better and fiercer in her original accent.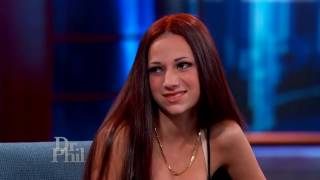 The episode is almost five months old but the catchphrase has been ruling internet memedom for the last few days and gave the girl an unusual fame that most can only dream of. But, she surely adores this overnight stardom and also has a verified Instagram account, a Facebook fan page, and a Twitter profile
Here are few of the thousands of memes that went viral: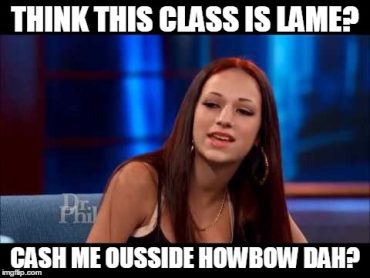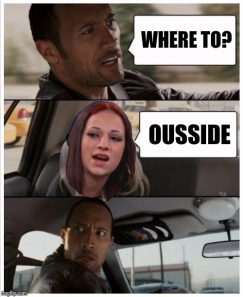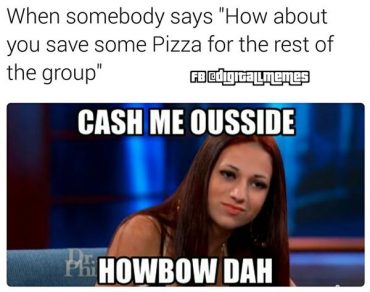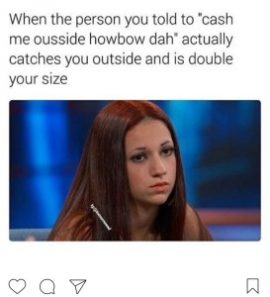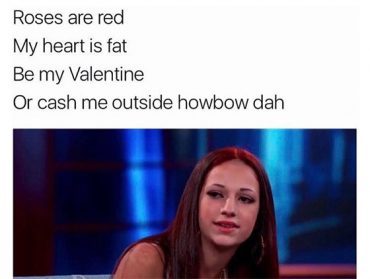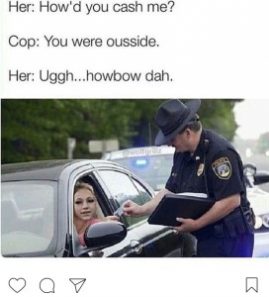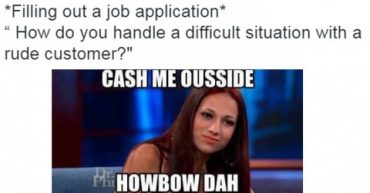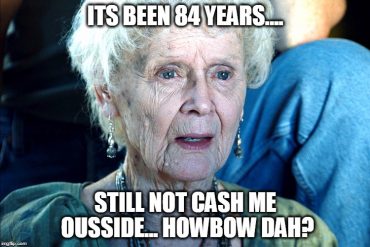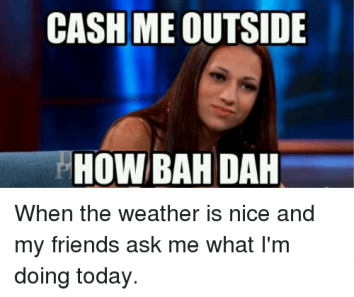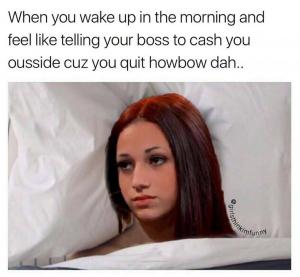 My personal favorite is this one: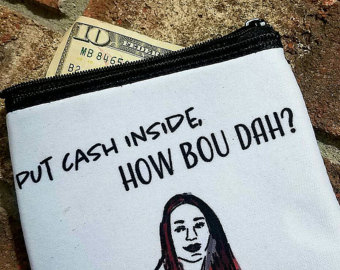 Amusingly, someone took it to another level by manipulating the phrase religiously outside a church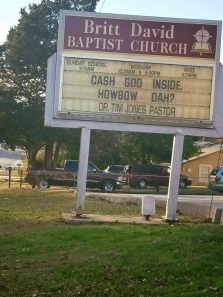 As usual, grammar Nazis were seen in full action. Here is how they reacted: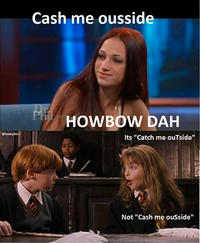 This meme really sounds logical. OMG!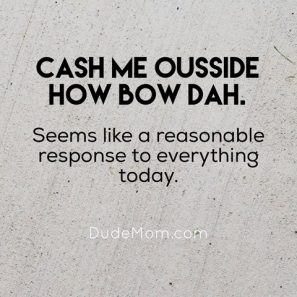 It's 2017 and everything is a business. Well, the girl, Danielle Bregoli aka SlimThugga aka BhadBhabie is now cashing in on "Cash me ousside, how bow dah". She's teamed up with a local online store and now you can purchase t-shirts, hoodies, mugs, key chains, ceramic plates, etc. with this catchphrase written on them.
How cool is that!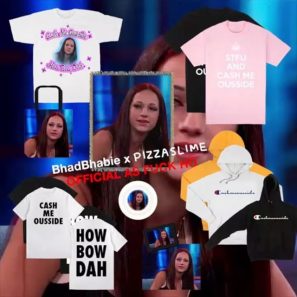 Moreover, someone even created remix version of this clip of hers and I bet you'd like it. Watch it here 
Wait, the drama is not over yet. She reportedly punched a passenger on a flight due to some tiny conflict and now she is under the custody of Police.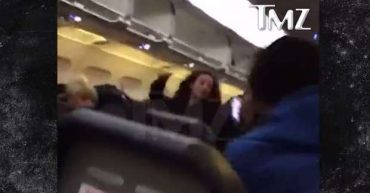 According to Dr. Phil's show management, she's having a comeback on the same show's 10 February episode, so do not forget to witness what happens in there.