Four brothers lost their parents at a very young age and were left to fend for themselves. After their parents passed away, they struggled to meet ends. A Twitter user shared the ordeal of the kids earlier, having no idea that a small video could change their miserable lives. A month later, they are now living in better conditions.
Faizan, Usman, Noman, and Rashid are four brothers. They live in one room and the oldest brother is only 14. Nobody was ready to provide them with wages. They cooked food themselves and also cleaned the house themselves.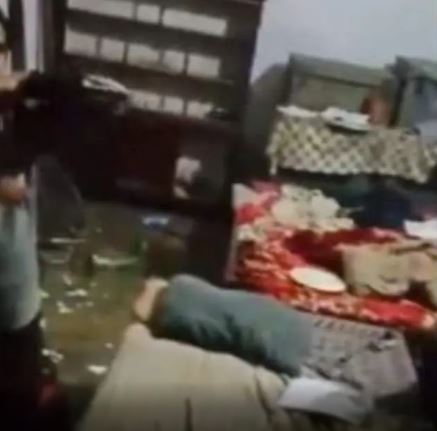 In an attempt to keep us updated on the well-being of these kids, Khurram Zakir, who introduced us to the kids took to Twitter and wrote, "Yesterday, a kind-hearted man took these kids to a park, and the kids said that they have never had so much fun and happiness in their lives before."
He added, "These kids have little joys in their lives. But they are now overwhelmed with fear by suddenly seeing DSNG vans, media, and the crowd. And now their chacha (paternal uncle) uncle says they are bringing shame by taking help from people."
After the video went viral, the Pakistan Bait-ul-Mal team reached the children's home and offered financial help. They made an offer for children's education. However, their uncle refused the offers. Can you imagine?
Here's how a small video changed the lives of the miserable kids
Zakir once again took to Twitter last week to give us an update on the four orphaned brothers. As it appears, his small video brought a positive change in the devastating lives of the kids.
"I had no idea that a small video could have such a positive effect on a person's life so always keep on doing small little things and good deeds. It can be a big change for someone. Thank you very much to all the sensible people who have arrived at Usman's house with new luggage. May Allah makes things easy for everyone."
"I have always believed that there are good people in every society who understand the pain of others and relieve the pain of others," he added. "This is one of our sisters who felt the pain of these children and helped them. Loving greetings to all such friends."
Do you see how even a bare minimum effort could change the lives of those in need? May Allah reward him for his sincere efforts!
Life is certainly not a bed of roses. Last year, a video of 10-year-old Zahid selling samosas outside a local hospital in Karachi's F.B. Area went viral.
What do you think of this story? Let us know in the comments section below.