Student leaders of the pro-reform protests in Hong Kong have come up with an ultimatum to the city's chief, saying if he doesn't step down they'll start storming government buildings.
The protesters are demanding election reform. They're against the central government's August decision that nominees for the city leader's post in 2017 elections will be chosen by a Beijing committee, and they want the current leader of Hong Kong to resign.
The protesters have already fulfilled their earlier threat of stepping up demonstrations in case their demands aren't met. Wednesday demonstrations saw a greater number of protesters, as it is China's National Day, a public holiday in Hong Kong.
They are now prepared to go further in attaining one of their major goals – forcing Hong Kong Chief Executive Leung Chun-ying out of office.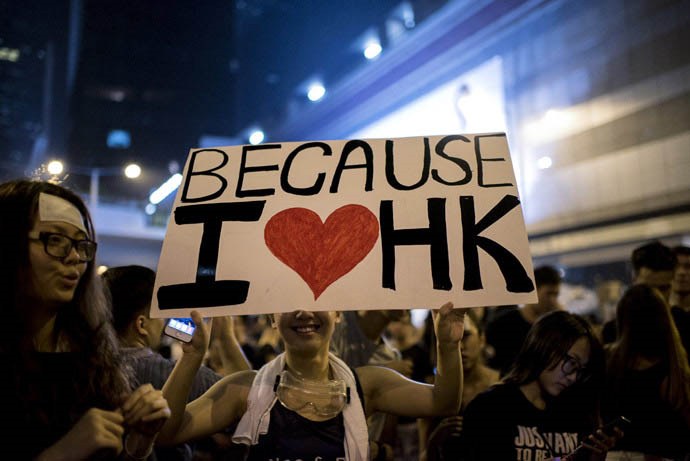 "Leung Chun-ying must step down. If he doesn't resign by tomorrow we will step up our actions, such as by occupying several important government buildings," Lester Shum, vice secretary of the Hong Kong Federation of Students, said at a news conference on Wednesday, according to AP.
Shum specified that demonstrators weren't planning to occupy hospitals or social welfare offices.
He ruled out the possibility of holding talks with the Hong Kong leaders, because they "ordered police to fire 87 rounds of tear gas at protests".
Related: Police fire tear gas as Occupy Central spreads and ranks of protesters swell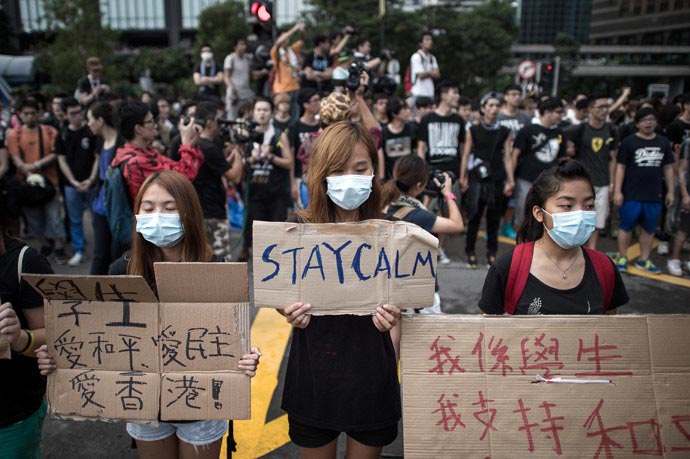 The student leader has been more positive about an opportunity to speak to officials from Beijing.
"However, we ask them to come to the square and speak to the masses," Shum said. "This is a movement of Hong Kongers and not led by any specific group."
Students started their sit-ins on September 22. Within a few days they were supported by leaders of the broader Occupy Central civil movement, turning the protest into one of the city's largest rallies in decades.
The #OccupyCentral hashtag has eventually gone viral online with umbrellas, used by the rally participants to cover themselves from tear gas and pepper spray becoming symbols of the protest.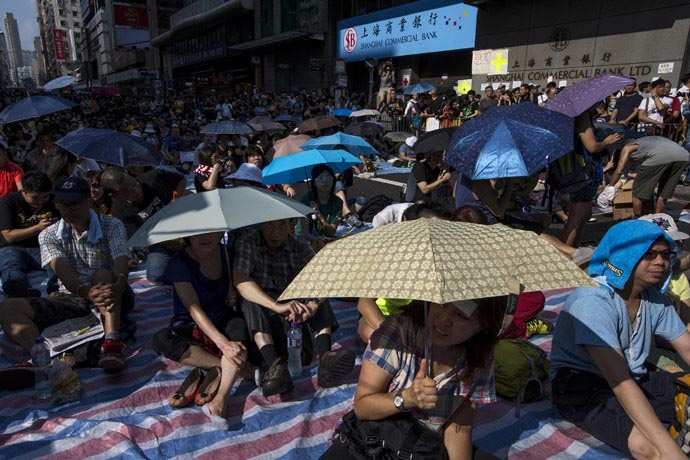 Support for the movement has grown international. A Facebook page 'United for Democracy: Global Solidarity with Hong Kong' has promised people in 64 cities around the world would show solidarity with the Hong Kong protesters on October 1.
Source
RT.com